Keyshia Cole Says She Wants to Adopt + Keeping It "Overly Sexy" In The Bedroom
​
Feb 07 | by Natasha
​ ​ ​ ​
Keyshia Cole seems to be having a rough year already--her marriage appears to be still on the rocks and she owes a serious amount in back taxes. But she seemed happy enough while talking about wanting to adopt a child.
Check out what Ms. Cole had to say about it, plus the only place she keeps it "overly sexy"....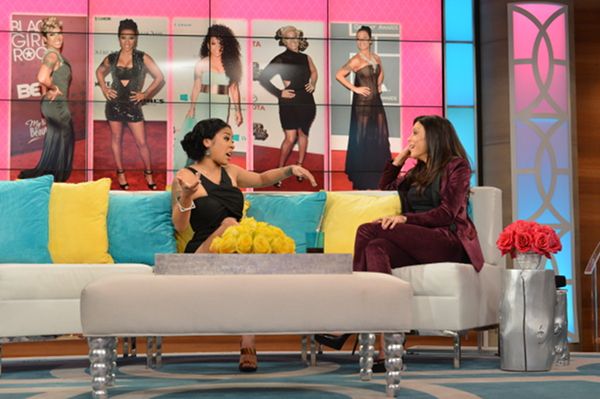 Since she's adopted herself, Keyshia Cole told Bethenny during a recent taping of the talk show that she wants to do the same, even though she already has a biological son, Daniel, Jr.
On wanting to adopt a child:
I do want to adopt, I do. Oh I've course. My mother loved me like her own and I don't feel any different. Me and my brothers and sisters are still close. I am thankful for my mother even adopting me, very thankful.
On not being "overly sexy" as an artist:
With my touring and recording side of things I am really getting into a sexier side of myself and understanding my sexuality as I get uncomfortable.
I've never really been overly sexy, I don't feel I'm an overly sexy artist. In the bedroom, that's different.
On her love-hate relationship with reality tv:
You know it's just so up and down for me because I really love when young women come up to me they approach me and they say, 'Oh my God, to see you do it and know that you came from nothing and you didn't allow adversity to change anything, you just really went after your dreams.' So there's that side of it and then there is the, 'Oh your mother is on drugs and dadadada.' It's like people can be so mean and cruel and evil. It feels a little intrusive when people speak like that about my mother, my family, my sisters and stuff like that.
Tune in Monday, February 10th for the full sit down. We doubt she'll really address her husband though...
​ ​
​ ​ ​