Ashanti Gets BRAVE(HEART) About Nelly, Critics, & PETA At NYC Listening Party (Exclusive Interview!)
​
Feb 13 | by Natasha
​ ​ ​ ​
She may not have dropped a studio album since 2008, but the people (us included) still give a damn about what Ashanti's doing. And she's grateful for it. Check out pics and TheYBF.com's chit chat with the "I Got It" singer about Nelly and more from her listening party in NYC...
Last night at Jungle City Studios, which is owned by Alicia Keys & Swizz Beatz, Ashanti played her BRAVEHEART album--and sang along a bit--during an intimate listening session. TheYBF.com was on hand to see if she's still got it. And if you're an Ashanti fan, you probably won't be disappointed.
Since she's nursing a hairline fracture in her ankle after falling down in a club during the Holidays (that explains that Swarovski cystal pimp cane she's been toting around!), full length pics weren't allowed. But you get the gist of her cute look nonetheless. With her Momager Tina Douglas and little sis Shia on deck as usual, Ashanti gave the room a listen to her first album in six years (due out March 4th).
Afterwards, YBF Correspondent Shirley Vernae chatted with actress/singer about how Nelly plays into her life right now (via her music) and more.
On the struggle to remain relevant
"Having not put out a record since 2008, and still competing against a bunch of my peers, is a blessing and I'm really grateful for it. Being an artist this day in age and having the public and the BLOGS critique you and judge you without knowing facts, you have to be brave and strong. You have to be strong internally."
On her rumored break-ups to makeups with rapper Nelly
"Did Nelly inspire some records? Absolutely. It's just about being real, being honest and being brave. Writing about what I really felt and what I really went through. Yeah, he was part of it."

"I switched the subject [when asked on "106 & Park" the previous night] because he's doing him and I'm doing me, it's about Braveheart. If you want to find out what's going on with me and him, get the album on iTunes. Right now. March 4th."
On turning down major label offers and going independent
"To be completely honest, I couldn't fathom the idea of a 360 deal. I walked away from 7 offers from majors. At the time, the ink was over here. And it was just me. But this time, I get to be the Captain of the ship. Regardless of whatever happens, I'm happy about the music."
On those major furs she and Diddy (and Nelly) were rocking Super Bowl weekend
"I respect PETA. I really do. They are so passionate and I really do respect them for what they do. And I really DON'T want them to come for me!"
Check out the full video interview and more pics below: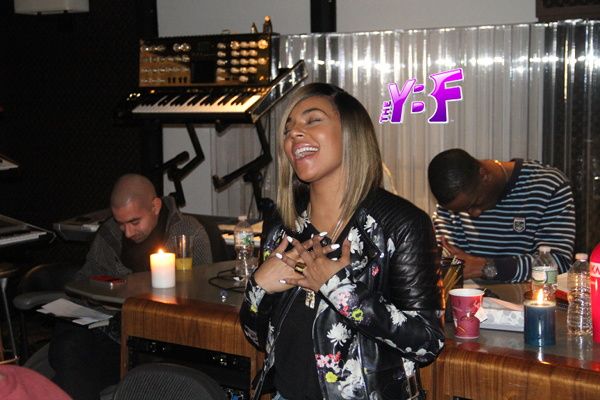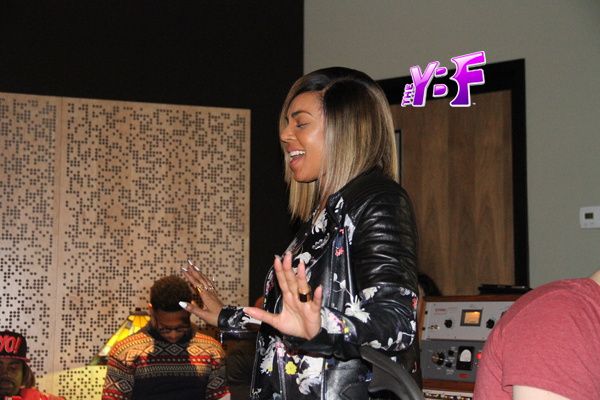 Pics & Video Interview: Shirley V. Williams/Shirleyvernae.com
​ ​
​ ​ ​