COMING SOON: Will Packer & Malcolm D. Lee Readying "Girls Trip" Movie -- Who Should Be Cast?!
Feb 25 | by Natasha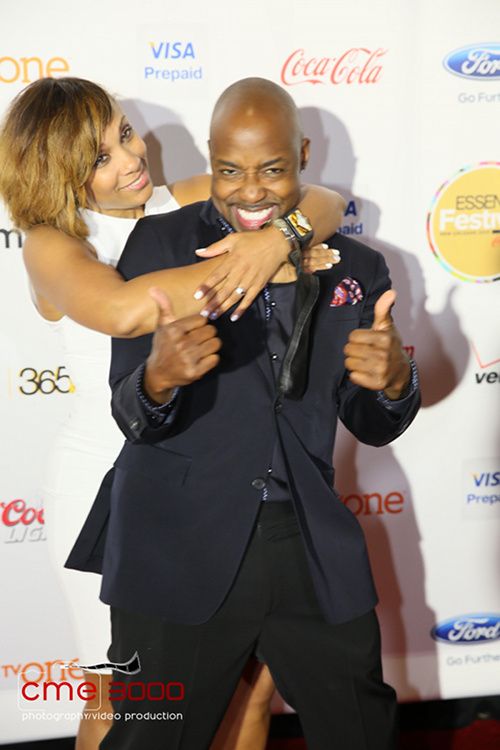 Get ready y'all! Another fun movie is on the way from mega-producer Will Packer (pictured above with his fiancee) and director Malcolm D. Lee. And we're going out on a limb to say it'll probably have a fabulous chick-flick feel.
Find out about "Girls Trip" inside...
We're hoping this will be Think Like A Man meets Best Man (like, both the originals and the sequels)! According to the press release, TLAM and Ride Along producer Will Packer and Best Man director Malcolm D. Lee are teaming up for a brand new movie called Girls Trip. And while details are few and far between, we're already here for it. Hotness, hilarity and hormones flying with emotion? Yes please!
Kevin Hart & Ice Cube's Ride Along has made over $120 million so far. So Will Packer is ready to do it again! Via his Will Packer Productions company, he's breaking out a new flick that's using the working title "Girls Trip."
And with Malcolm D. Lee is set to direct, production is expected to begin this summer.
Now, the real question is, which celebs should be cast for a movie--that we're sure will involve plenty of YBF chicks--that's all about an epic Girls' trip?
Thoughts?
The Randomness:
1. Steve Stoute went in about Macklemore winning all the rap GRAMMYS. STORY
2. Reports allege Aaron Hernandez just attacked a fellow inmate. No word on what provoked the situation. STORY
Photo: CME 3000