Sexy Jason Momoa Dishes On The FIREWORKS With Wife Lisa Bonet -- "I Wanted Her Since Seeing Her On 'Cosby Show'!"
​
Feb 27 | by Natasha
​ ​ ​ ​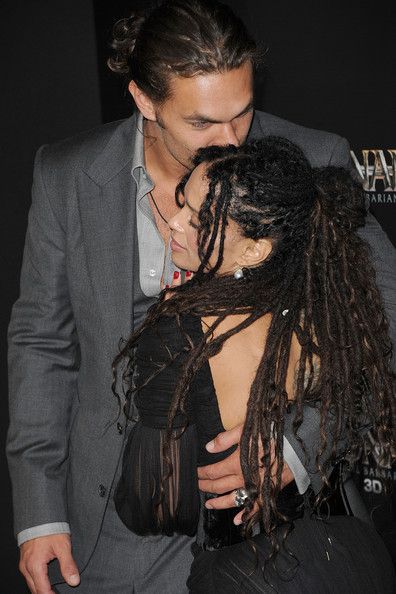 As if we needed another reason to think former "Game of Thrones" star Jason Momoa is sexy as all hell, he went and made our hearts melt with his story about falling in love with his wife of seven years, Lisa Bonet.
Check out what he said about their fireworks and his "Cosby crush" inside...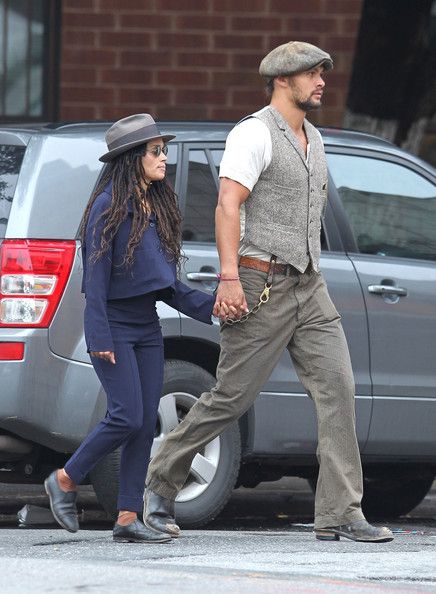 It's pretty obvious how in love 46-year-old actress Lisa Bonet and her man Jason Momoa are--based on the fact they're constantly all lovey-dovey in pics and appear to be super supportive of each other's career. And, not to mention, their sexy Hawaii vacay pics we still take a peek at every now and then.
And even though they've been married for several years and have two kids, 5-year-old Nakoa-Wolf and 6 and a half-year-old Lola Iolani, Lisa can still make her man totally shy.
34-Year-Old Jason hit up the "Katie" show yesterday to dish on his new Sundance Network tv show "The Red Road", and the convo turned toward wife Lisa, who will be appearing on the show as well.
Jason dished about his crush on his future wife, and freaking out when he finally met her:
"We met through mutual friends. But when I first met her, she didn't know I was a stalker, but I was. I was with one of my best friends and when I turned around, and they were going to introduce us, literally like, FIREWORKS. She said 'Hi I'm Lisa'. And I said 'Hi, I'm Jason' and I just turn around to my buddy like... (freaking out). Inside, I was like a little girl and I (deepend my voice] and tried to pull it together. She definitely makes me shy. It's been an honor."
And how he knew he was going to marry her after watching "The Cosby Show" all those years ago:
"I was definitely...that was the first time when I was like, 'I want that one. I want her. I'm going to get her.' I didn't tell her till after we had our two children. But I told her--'I kinda stalked ya. I was going to find ya.'"
Awwww!
Jason also wrote, starred in, and directed a new movie called Road To Paloma which will be in select theaters July 15th in NYC and LA.
Photos: Getty/FAMEFLYNET
​ ​
​ ​ ​