Timbaland & His Wife Spotted TOGETHER After Filing For Divorce + Lil Mo's House BURGLARIZED
Mar 10 | by _YBF
Timbaland and his wife Monique were spotted together recently after Monique filed for divorce months ago. Find out about the couple's reconciliation and Lil Mo's house being broken into inside…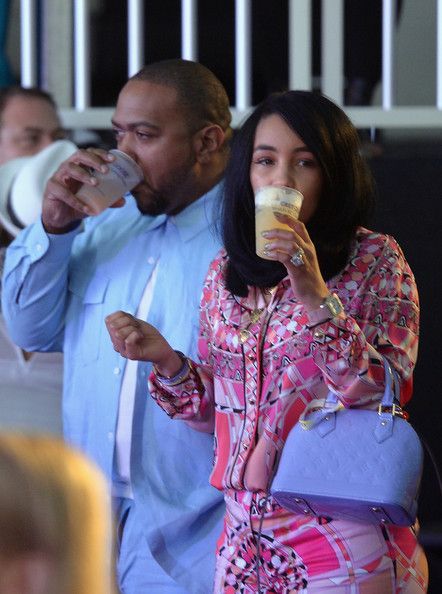 Super-producer Timbaland (who turned 42 today) and his wife Monique Mosely were spotted together, over the weekend, at the GREY GOOSE Vodka and the Cadillac Championship Toast for Travie McCoy at the Trump National in Doral, Florida.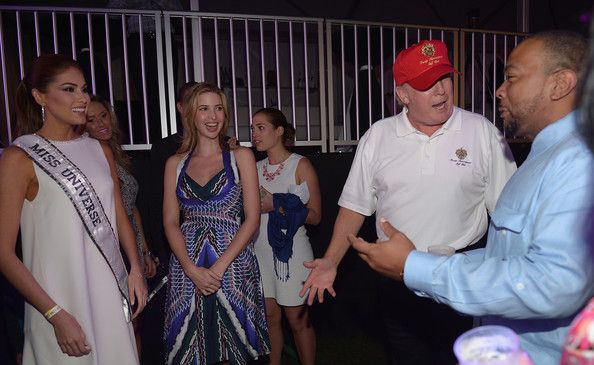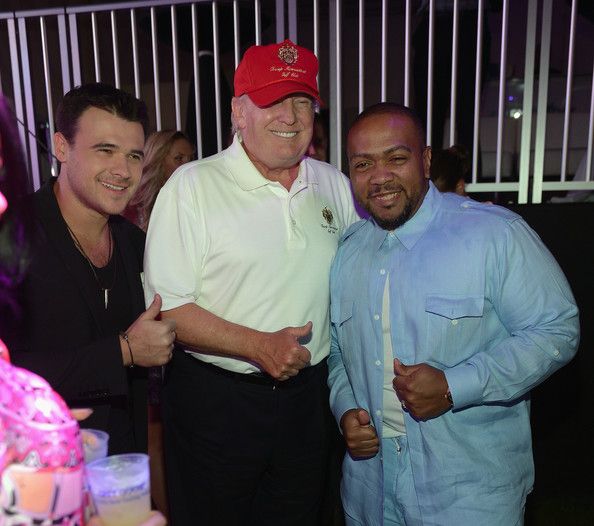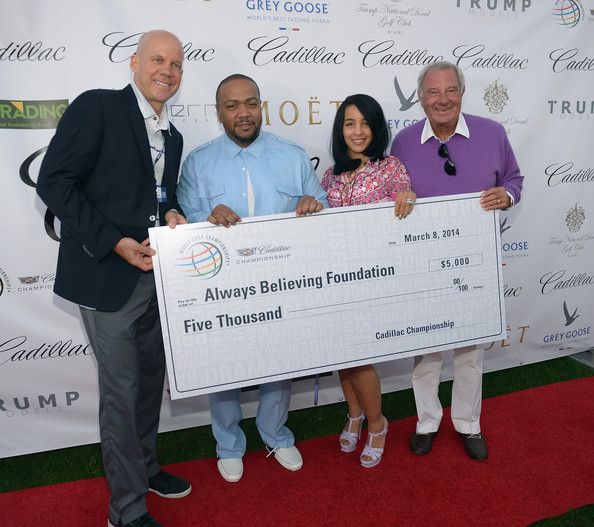 During the event, the reunited couple presented a $5,000 check on behalf of their Always Believing Foundation. The foundation was founded by Timb and Mo in 2008 to assist youth in building healthy successful communities around the world.
Although Mo filed for divorce back in October, the couple has apparently kissed and made up. It was reported that Monique was asking for child support, school expenses, vacay money and everything else for both their 5-year-old daughter AND her 10-year-old from a previous relationship. But things have changed.....

In February, Timb took to Instagram to profess his love for his wife: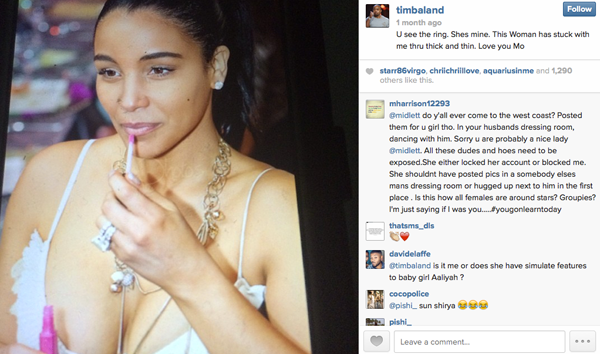 U see the ring. Shes mine. This Woman has stuck with me thru thick and thin. Love you Mo
And the feelings are mutual. She responded: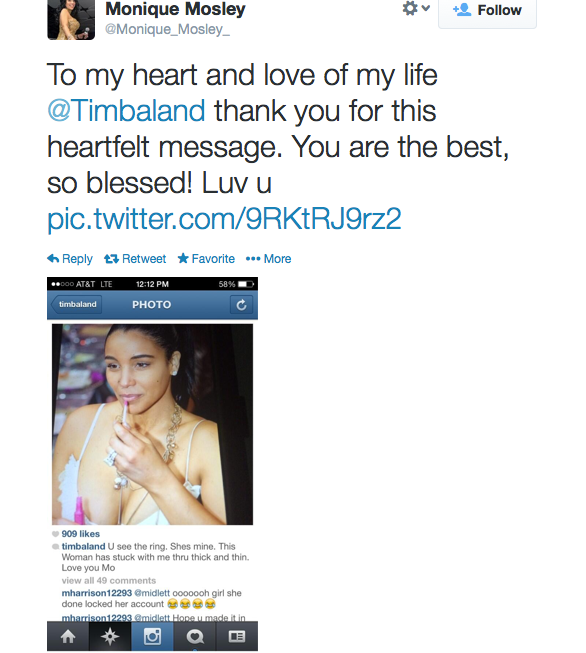 To my heart and love of my life @Timbaland thank you for this heartfelt message. You are the best, so blessed! Luv u

Good for them.
And in other relationship news...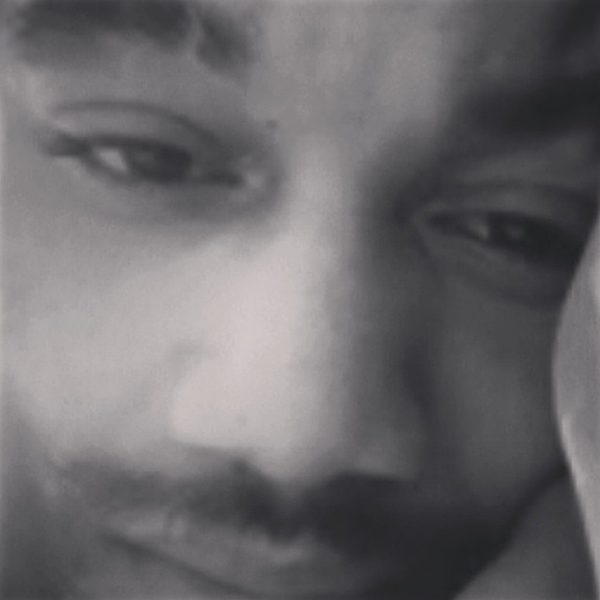 After we broke the news that Lil Mo dropped her husband Phillip Bryant and has a new man, she is now publically acknowledging that boxer Karl Dargan is indeed her partner.
She posted his picture as her "man crush Monday" and issued a warning to everyone that she would "kill for this one here!"
MCM. Aka my FACETIME!! When a hood n*gga LOVE you and allllll the you come with and don't JUDGE you. And don't ASK nor try to EASE his way on YOUR SHOW and loves his MOMMY and his MOMMY loves YOU and his whole family LOVES you for YOU not the artist, you damn right I'll give all this up for the LOVE. But he said DON'T give UP, just give US a try. Mannnnn listen. I'll kill for this ONE here!! and the rest of MY story will be explained on season 2 of #rbdivasla and my EP "the scarlet letter" and my BOOK "the taming of LIL mo". There. YOU. GO. Now double tap and show my nigga some LOVE #boosiehome cc: @dynamiteko
Also…Lil Mo's house was broken into over the weekend.
I've been ROBBED. Aw man. Came home from LA and somebody got me. Pray for me and my kids. Having security walk through now to see what else is missing.
She posted the pictures above and revealed that the robber cleared her studio out! We are NOT pointing any fingers but it sounds like the robbery may have been an inside job.
Photos: Gustavo Caballero/Getty Images North America/Timbaland's IG/Monique Moseley's Twitter