Gabourey Sidibe Nabs "Empire" Role + Frank Ocean's $212,500 "F U" To Chipotle!
​
Mar 11 | by Natasha
​ ​ ​ ​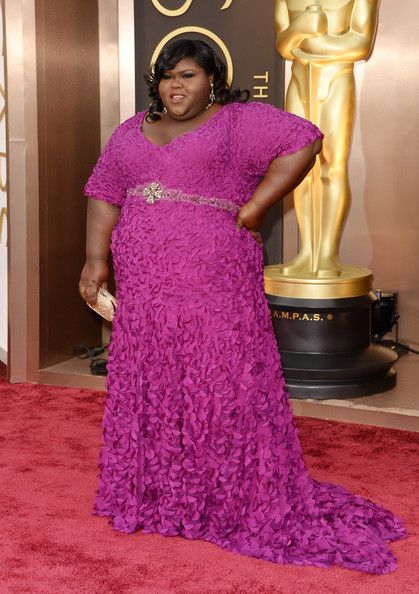 Gabourey Sidibe is the newest addition to the upcoming Lee Daniel's tv show "Empire". And Frank Ocean served up a "F U" worth over $200,000 to Chipotle.
Deets inside...
The cast of the upcoming music industry-centered show "Empire", starring Terrence Howard, just nabbed it's newest star.
Gabby Sidibe has signed on to play "Becky"...yes, Becky....who will play assistant to Terrence's character. Terrence, who will play "Luscious Lyon" (these names!), is trying to take his company, Empire Entertainment, public.
The show, created by Lee Daniels (who Gabby worked with in Precious), will serve as Fox's hip hop industry drama. Whatever that means.
We hear it will have a similar music-focused theme like "Glee", with music from the show possibly being sold digitally.
Also starring in the show is Taraji P. Henson, Malik Yoba, Jussie Smollett, and Timbaland will be doing the songwriting. Glad Gabby keeps a job in this industry. A definite "Take That Take That" to all those who said she would never work again.
Meanwhile, Frank Ocean isn't trying to deal with that Chipotle fallout longer than necessary. After the burrito specialists at the place we're all addicted to decided to slap the "Thinkin Bout You" singer with a $212,500 lawsuit for backing out of his contractual obligation in relation to an ad campaign, Frank has responded.
With this:

Frank, whose government name is Christopher Breaux, reportedly got pissed that Chipotle put a CHIPOTLE logo at the end of their new commercial Frank was tapped to sing and star in. He claimed he was supposed to have final say over EVERYTHING. So he scrapped his obligations, and Chipotle sued him for the first half of their over $400,000 deal that they had already paid the singer.
So....Mr. Ocean posted a pic of the check that he went ahead and gave to Chipotle so that this legal issue doesn't drag out any longer. But that memo line though....
The Randomness:
1. Jay Z and Kanye are doing a show together at SXSW today as a collabo with Samsung. Stay tuned!
Photos: Getty/Frank's Tumblr
​ ​
​ ​ ​