AFTERNOON INSPIRATION: ESPN Analyst Stuart Scott Heroically BATTLES Cancer For The Third Time
​
Mar 12 | by _YBF
​ ​ ​ ​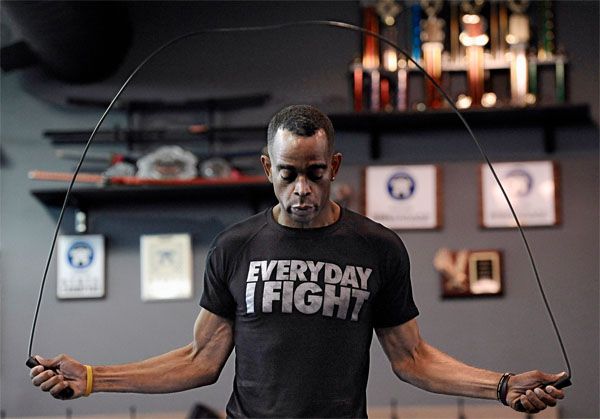 ESPN anchor Stuart Scott has revealed he's battling cancer for the third time. Find out how he's coping with his diagnosis and his inspirational will to live inside…
Sports fans have watched ESPN commentator Stuart Scott on television for years. He became a familiar personality on ESPN's "Sports Center" and on the network's NFL and NBA programming after being hired back in 1993.
And over the last few years, viewers have witnessed the very obvious decline in his health. And despite appearing to be on the comeback trail, it seems his health has taken another it. Stuart revealed he is battling cancer for the third time back in January, but he is not letting it take over his life.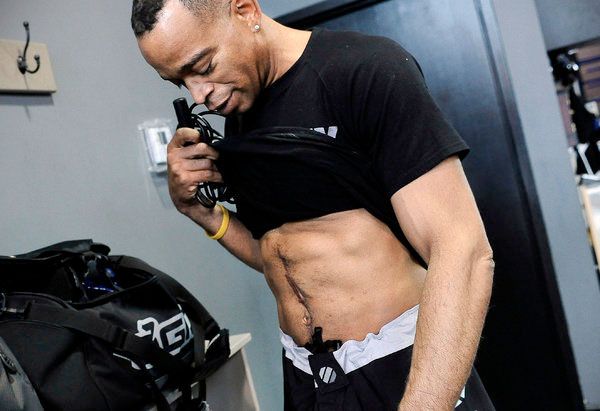 The 48-year-old sports analyst was diagnosed in 2007 with cancer of the appendix while undergoing an appendectomy, which is the surgical removal of the vermiform appendix. Stuart underwent chemotherapy and everything seemed fine.
Then in 2011, doctors found tumors in his small intestine. He underwent surgery and chemotherapy and was cancer free up until now.
Stuart has had 58 infusions of chemotherapy but that has not stopped him from returning to ESPN. He spoke to the NY Times in depth about his battle.
"I never ask what stage I'm in," he said recently over lunch. "I haven't wanted to know. It won't change anything to me. All I know is that it would cause more worry and a higher degree of freakout. Stage 1, 2 or 8, it doesn't matter. I'm trying to fight it the best I can."

Stuart doesn't like to talk about his cancer diagnosis and puts on as if he's unaffected by the diagnosis. He revealed he is using mixed martial arts and high-intensity cross-training workouts to restore the energy that chemotherapy sucks out of him. Yes, high intensity training to get the very body that is under attack by both cancer and the chemo, into tip top shape. Definitely a fighter.
The TV personality even considered experimental treatment saying:
"We've talked about doing a clinical study," he said, "which I might do at some point. We're going to see what happens with this new drug. And I guess I could go back to my old regimen. There is some evidence that it did some help, but chemotherapy is not an exact medical science. I heard an oncologist say that in the world of oncology, two and two doesn't equal four, it equals five or six or three."
Stuart has two daughters who at one point asked a lot of questions about his diagnosis but now choose not to talk about it.
"I know they worry about it," he said, "probably more than I want them to."
Check out the full story where he's the proudest dad on earth while watching one of his daughters singing. Stay strong Stuart!
Photos: NY Times
​ ​
​ ​ ​