ALICIA KEYS & SWIZZ BEATZ -- NO Problem Making Out Next To Ex-Wife Mashonda....On St. Barts Family Vacay!
Mar 22 | by Natasha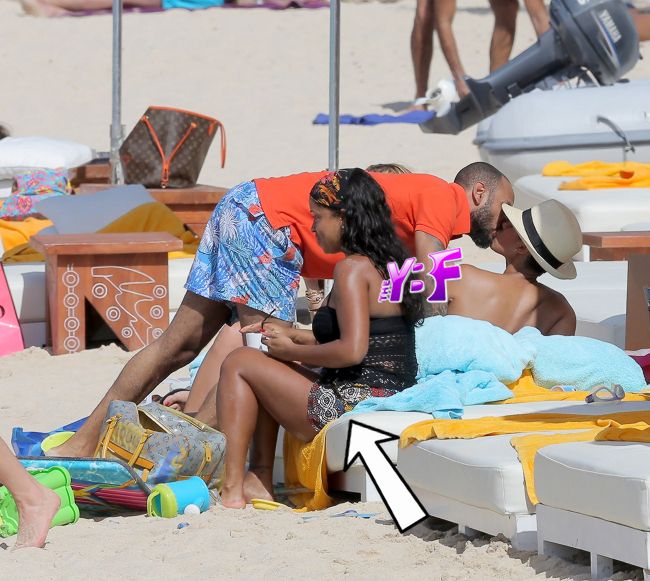 If it works for Kimora, her men Djimon & Tim, Russell Simmons and all the kids....it can also work for Swizz Beatz and his blended family. Alicia Keys, her husband Swizz, and their kids Egypt and Kasseem are all on family vacay in St. Barts....with Swizz's ex-wife Mashonda Tifrere.
Check the pics & video of everyone getting along like one big happy family...
The Deans took a page out of the Simmons' annual St. Barts vacay book and made the trip they are curently on a bundle of big blended family fun.
Alicia & Swizz were spotted at Nikki Beach in St. Barts today sneaking a mini-makeout session on the beach beds while the kiddies played in the sand. But also on that beach bed...was Swizzy's ex-wife Mashonda! Hey, Alicia is his wife now....so it's to be expected, right?
Mashonda is also on the vacay since she and Swizz share little Kasseem. Gotta give it to them...they know how to make co-parenting trump all things. And the trio seem to have left the cheating and mistress "situation" in the past. Everybody appears to be chummy chummy now...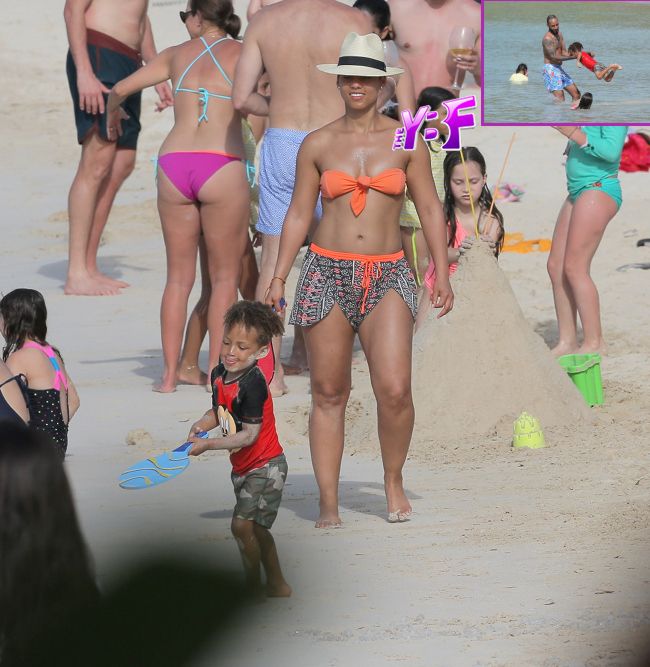 Alicia put her curvy bikini body on display in a neon orange bandaeu top and matching bottoms while chasing little Egypt on the beach. And Papa Swizz took off his shirt to hop into the ocean with his youngest.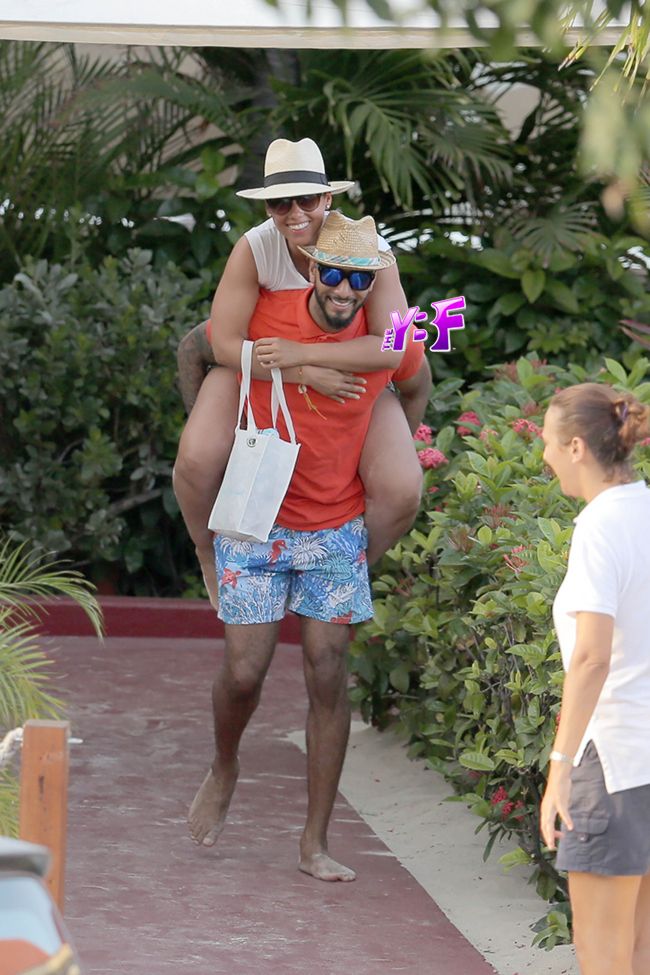 Alicia, who is currently working with Pharrell on her new album, and Swizzy were also spotted having some fun while the Mr. gave his Mrs. a lift to their car.
Mashonda posted her own pic on the beach with cutie Kasseem as well. And she's not hiding her banging swimsuit body either. She posted a montage of pics of herself flossing at the Todds house in front of their yacht and toys:
As for the fine family fun, handstands for everyone!
Fun times!
Photos: Splash/Mashonda's IG, Videos: Mashinda's IG, Kasseem's IG