DOMESTIC DRAMA: Eva Marcille Reportedly Filed For A Restraining Order On Baby's Daddy Kevin McCall! + Ying Yang Twin Free From Jail After Allegedly Beating Wife
​
Apr 08 | by Natasha
​ ​ ​ ​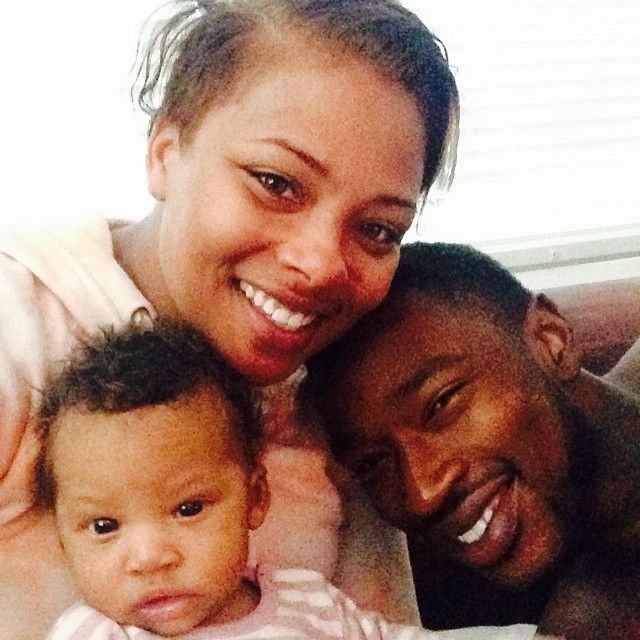 They may paint the picture of a perfect little family, but apparently, all ain't peachy keen in Eva Marcille and Kevin McCall's household. Eva reportedly filed for a restraining order against her baby's father after he allegedly became physically violent!
Deets inside, plus the Ying Yang Twin who just got out of jail for allegedly beating his wife!
Who knew Kevin McCall & Eva Marcille, who share 2 month old Marley Rae, had some serious drama going on behind closed doors?!
Reports allege that just days before the former "Top Model" chick posted the above photo saying "#FamilyFirst", she accused her boyfriend Kevin of going ballistic and kicking down doors and attempting to snatch their baby from her arms.
TMZ reports:
"America's Next Top Model" star Eva Marcille can't make her mind up -- days after she accused her baby daddy of violently kicking down several doors in their home and trying to snatch their child from her arms ... she posed in a smiley photo with him.

Eva obtained a restraining order against rapper BF Kevin McCall on March 28th, claiming he went ballistic during an argument and chased her around their home, trying to take their 2-month-old daughter.

Eva claims Kevin kicked down 4 doors during his rampage and even threatened to punch her.
Looks like she had a change of heart based on the pic she posted above. We reached out to Eva's rep for clarification, but we were told, "We do not comment on the personal lives of our clients."
Oh. Eva seems to be back to her party life as if all is well. She spent the evening with celeb pals Lauren London and Teyana Taylor last night: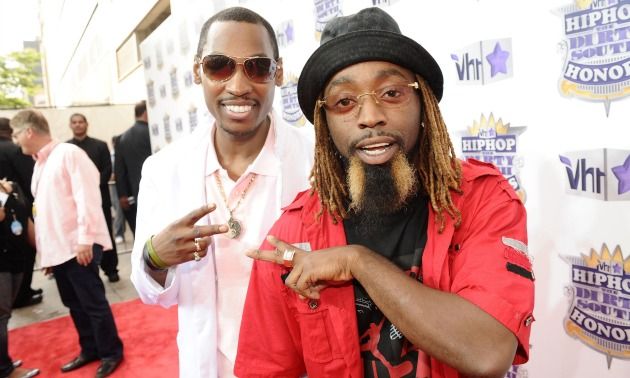 We told you previously about Deongelo Holmes (on left) of the Ying Yang Twins going to jail after allegedly knocking his wife, Porsche, in the head. And now, he's been freed after speeding only 24 hours in lock up.
He reportedly filed a No Contest plea deal in a Georgia court. And that deal required one day served in jail in exchange for a year long probation. He also has to do community service, attend a family violence program and cannot drink alcohol or engage in further violent activity with his wife.
We shall see...
Photos: Getty/Eva's IG
​ ​
​ ​ ​