FRESH FACE: Model & HOT Computer Programmer Lyndsey Scott Rocks ASOS Magazine
​
Apr 08 | by _YBF
​ ​ ​ ​
There's a stigma that models aren't that bright,,,but Lyndsey Scott proves models can be beautiful AND smart. Like, super smart. Catch the details and meet this fresh-faced beauty as she graces the brand new cover of ASOS magazine inside…
Beauty PLUS Brains! Victoria Secret model and computer programmer Lyndsey Scott graces the cover of trendy clothing website ASOS' 2014 May issue, where she dishes on balancing being a professional model and a computer programmer.
Proved to be a beauty and a "geek," Lyndsey created a new cell phone app called iPort, for models as they travel to several go-sees. The app allows the model to be organized with all of her (or his) cards, vouchers and portfolios.
For the ASOS spread, shot by Ben Sulivan, Lyndsey posed in an array of pastel colors with subtle prints and adorable skirts.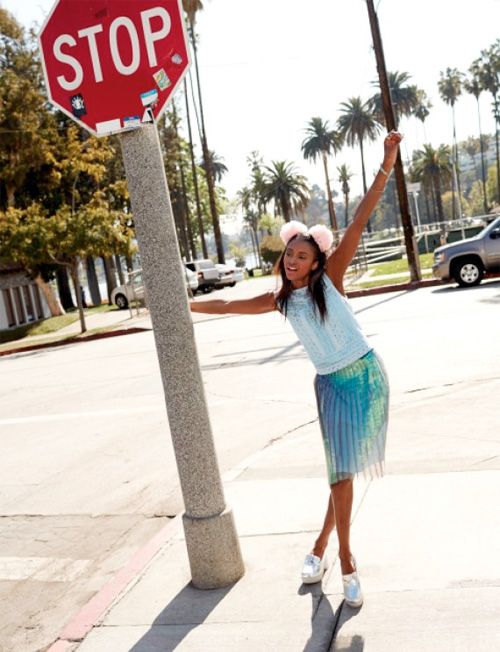 The fresh-faced model is no newbie in the fashion industry game, hitting runaways for designers such as Prada and Louis Vuitton.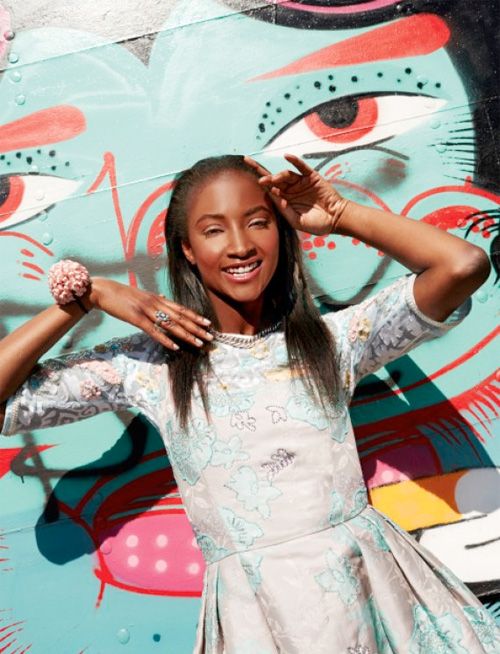 Lyndsey dished to ASOS on the difference between being a model and a coder:
"I have trouble endorsing modelling as a career… I love it so much but you basically have to be a genetic freak in order to do it and most people aren't. Some of the most beautiful girls I've ever seen in my life don't get lucky. It's the sort of career where you have absolutely no control, whereas you have complete control with programming, which I really appreciate it."
She also talked about how she feels when someone refers to her as a geek or nerd:
"I'm fine with being called a geek or a nerd if that means I'm smart," she begins, "but there is a negative connotation to that sort of word and there's an assumption about who you are as a person if you like technology. Perhaps if there wasn't, we'd get more women interested."
And about working with IT Girl Lupita Nyong'o:
"I did a play with Lupita Nyong'o at college. She's so great, it's kind of funny seeing her in all these magazines! She's such a nice girl and really cool."
Nice!
Check out the cute video of Lyndsey explaining her iPort app below:
We love her!
Photos: ASOS
​ ​
​ ​ ​