IN CASE YOU MISSED IT: "LAHH: LA" Stars Teairra Mari & Princess Love Remain Silent About Big Club Fight Over Ray J! + Porsha's FULL Response About Alleged Song Jacking
​
Apr 11 | by Natasha
​ ​ ​ ​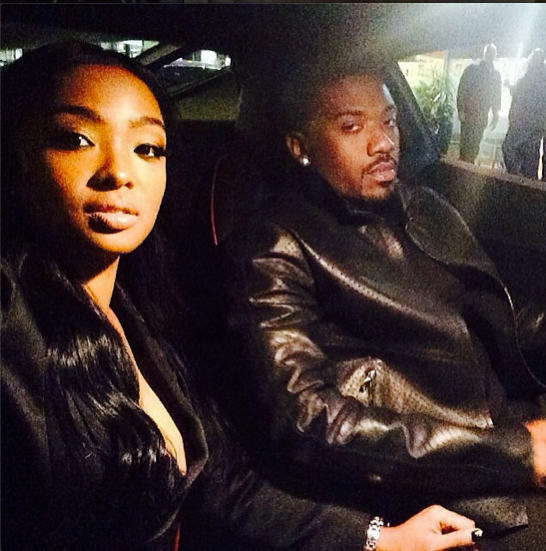 Ray J has two chicks fighting over him....surprise surprise. Everyone in the situation has remained mum about it, but a big fight went down at a club while Ray J, Princess Love and Teairra Mari were filming "Love & Hip Hop: L.A." Deets inside, plus
Not totally sure what's going on here, and no one in this ghetto love triangle is speaking. Reportedly, last night at a club in L.A., Ray-J and girlfriend Princess Love (pictured above) were there filming for "Love & Hip Hop: LA". Singer Teairrai Mari, who will also appear on the show, was there as well.
Sources say Princess ran up on Teairra about why she's been seen in pics around town with HER man Ray-J. And all hell broke loose. By the way, this was DAY ONE of filming.
It's unclear about which pics Princess is speaking of, because we haven't seen Ray with Teairra since LAST YEAR. They did a little shopping together (above) and were cuddled up at the BET Awards.
So if chick is popping off this hard about some year old pics, it seems "LAHH" is scrambling for storylines relevancy in ALL ways.
The whole fight was caught on video. Check it below. Interestingly, based on Ray's IG pic (atop), he and Princess arrived together. But he was standing with Teairra at the time of the confrontation:
The thirst.
Porsha Williams has a response to the accusations made by producer Pierre Medor that she STOLE his song "Perfectly Worthless". He accused her of sounding equally worthless on the track, so he sold it to Syleena Johnson. Pierre was mad when Bravo decided to air Porsha singing the track (even though he was there while it was being filmed). And he lashed out about it. Check out his shade HERE in case you missed it.
Now, Porsha is popping back...with text message receipts. Via her publicist, here's Porsha's FULL statement about the matter where she accuses Pierre of slanderous self-promotion tactics:
"This is an obvious and desperate attempt at riding Porsha's PR coattails, states a rep from the reality starlet. It is obvious that this producer full knowingly used Porsha and the Housewives platform for self-promotion and in his latest slanderous attack is still continuing to do so. Both parties signed a release with the show to tape a scene using the song. There was no contract between producer and Porsha and there has been no continued promotion or discussion of the song by Porsha and the aforementioned producer. Furthermore he sent the below text to Porsha's rep stating his being happy about the television appearance which he now claims to not know about? (Porsha's rep in blue/producer in gray) Since there has been no actual lawsuit filed because there is no viable claim, It is clear that said producer is pathetically using dishonest tactics to harm Porsha and attempt to lift himself further. Since the episode aired, Porsha has moved on with her music career and is currently Promoting her successful new single which debuted at number 3, "Flatline", currently available on iTunes. "
Oh, and to prove her point further, Porsha's rep provided a text message exchange between the Porsha's rep (in blue) and Pierre AFTER the show aired: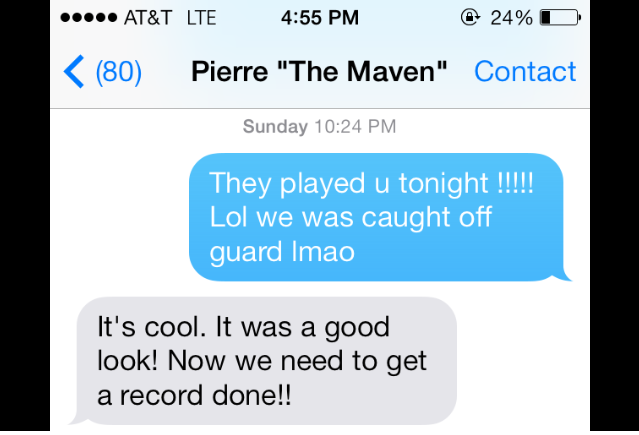 We reached out to Pierre about Porsha's response, and he says he will be providing the FULL text message and what it REALLY said soon.
Photos: Porsha's IG/Ray's IG
​ ​
​ ​ ​