TVOne ANNOUNCES New Reality Show "Hollywood Divas" With Countess Vaughn, Golden Brooks & More + LAHH ATL'S Season 3 SCORES 3.8M Viewers
​
May 07 | by _YBF
​ ​ ​ ​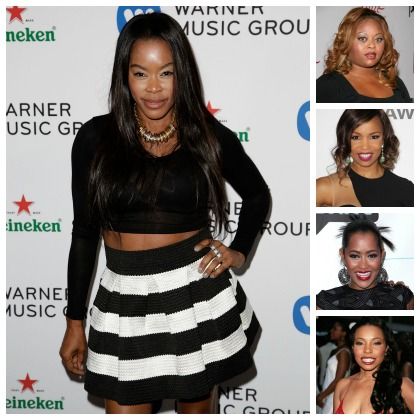 Lisa Wu, Golden Brooks and Countess Vaughn are among the women tapped to star in "Hollywood Divas." Get show deets inside and find out about the "LAHH ATL" ratings victory inside...
TvOne plans to expand their highly successful "Divas" franchise to Hollywood. Earlier today, D'Angela Proctor, SVP Programming and Production, at TV One announced that "Hollywood Divas" is currently in production in LA and follows actresses Elise Neal (The Hughleys), Golden Brooks (Girlfriends), Paula Jai Parker (Hustle and Flow), Countess Vaughn (The Parkers) and Lisa Wu (Real Housewives of Atlanta) as they navigate life attempting to stay relevant in the unpredictable entertainment industry.
Well look at Lisa Wu finding her way to another check after life on "RHOA".
"TV One's audience has a passion for programming that reveals the private stories behind the public lives of Black artists. The Hollywood Divas' willingness to share their, experiences with inequality and obstacles when it comes to the Hollywood merry-go-round is the foundation of this series. How these women are personally affected by this phenomenon and how they individually handle the pressure, is where the Hollywood Diva stories begins."
The series is helmed by executive producers Carlos King ("RHOA") and Todd Tucker (yes.....that one). Carlos and Todd released a joint statement saying, "We are excited to be a part of the TV One family on this groundbreaking series about the lives of Black Actresses in Hollywood. Our goal is to continue the success of capturing compelling stories about women from all walks of life."
Here are the ladies bios:

Elise Neal
Known for her starring roles in the television series KVille, Ant Farm, The Cape, The Hughleys, All of Us and TV One's Belles, Elise Neal made her film debut in John Singleton's Rosewood. Her other film credits include Scream 2, Money Talks and Love Ranch. Neal shines in her work in indie features including Restaurant, 1982, The Undershepherd, an ABFF best picture winner, and of course the powerhouse Oscar nominated Hustle and Flow, which also won the Sundance Audience Award.

Golden Brooks
Golden Brooks is best known for her portrayal of the character Maya Wilkes on the sitcom Girlfriends. She also directed an episode titled "Hustle & Dough," and wrote a 2007 episode titled "Snap Back," which featured guest star Erykah Badu. Brooks won the Black Reel Awards for the film Motives and also starred in Beauty Shop, Something New and the independent film The Inheritance. Most recently Brooks appeared on the CW series, Hart of Dixie.

Paula Jai Parker
Comedian Paula Jai Parker began her career on the FOX comedy program The Apollo Comedy Hour, filmed live at the legendary Apollo Theater. She left the show after one year to pursue a film career, taking memorable roles in the F. Gary Gray urban comedy Friday and earned a Cable ACE Award for her role in the HBO anthology presentation, Cosmic Slop. Parker returned to television for the WB television series The Wayans Bros. opposite Shawn and Marlon Wayans. Throughout the 1990s, she appeared in several short-lived shows, including The Weird Al Show and David E. Kelley's Snoops. Between television projects, she appeared in a number of films, including the Million Man March docudrama Get on the Bus, Sprung, Why Do Fools Fall in Love, 30 Years to Life and She Hate Me. She has also voiced characters on the popular animated series The Proud Family.

Countess Vaughn
Countess Vaughn began her performing career at the age of three singing at church. At age nine, she sang "I'll Be There" to win the Star Search junior vocalist champion and overall junior champion. Vaughn started her acting career on 227, followed by roles in Thea, Hangin' with Mr. Cooper and Roc. Outside of television, she performed in the off-Broadway musical Mama and I Want to Sing! Part 3. In 1998, Vaughn was honored with an NAACP Image Award for Outstanding Supporting Actress in a Comedy Series for her performance in Moesha. In 1992, Vaughn released her first album, Countess, featuring a variety of songs, including dance music and R&B. The album's lead single, a cover of James Brown's "It's A Man's, Man's, Man's World," charted in the top-100 of the Billboard R&B/Hip-Hop Songs chart. She starred in (and also sang the theme song for) the UPN sitcom, The Parkers, from 1999 until the show ended in 2004. In 2011, Vaughn made her return to television on the BET sitcom Let's Stay Together.

Lisa Wu
Lisa Wu shot to fame with her role on Bravo's The Real Housewives of Atlanta. She owns her own real estate firm, Hartwell & Associates, a jewelry line called Wu Girls, a baby clothing line, Hart 2 Hart Baby, and juggles a budding acting, modeling and writing career. She recently wrapped production on First Impression, a film also starring Lamman Rucker and Lisa Arrindell Anderson, and is currently working on Atlanta Undercover.
The series will premiere later this year on TVOne. Looks like direct competition for TvOne's other hit "R&B Divas".
Also on television.....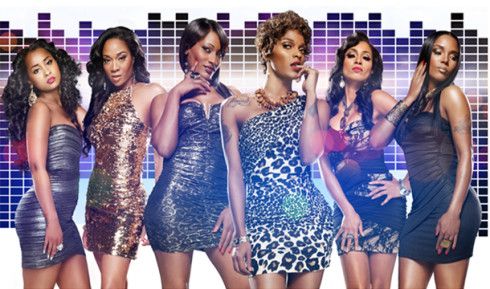 How many people tuned in to watch Mimi and Nikko "learn" about their sex tape leak? According to newly released numbers, the season 4 debut of LAHH ATL grabbed over 3.8 million total viewers. Combined with the 9:30 PM ET/ PT encore, 5.6 million total viewers tuned in to watch the action unfold. The numbers made VH1 #1 rated cable network at 8:00 PM among adult women.
The season 3 premiere also yielded a total of 33 trends on Twitter and produced a total of 1.66 million tweets. We can guess what majority of those tweets said....and we bet it was about the horrible acting jobs the cast did. But foolery will (almost) always be entertaining. Staged or not.
Photos via WENN
​ ​
​ ​ ​