W Magazine Publishes Pharrell Williams INSPIRED Art Work + Alicia Keys Tapped As New "Parfums Givenchy" Spokeswoman
May 07 | by _YBF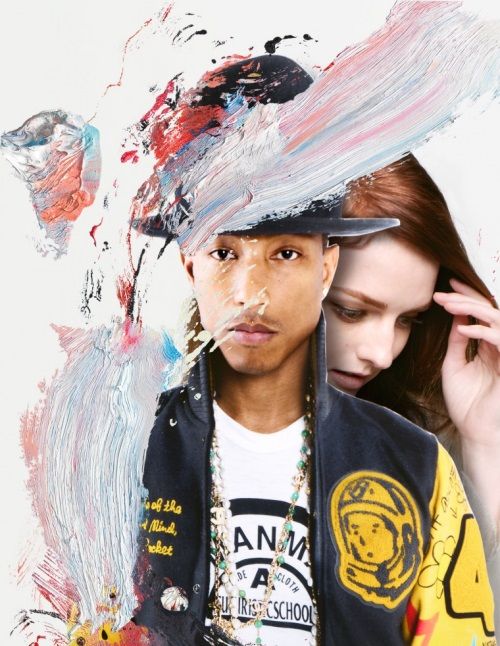 In the latest issue of W Magazine, Pharrell Williams stars in an art-themed pictorial while commenting on the power of women. See the pics inside and find out about Alicia Keys new role with Givenchy.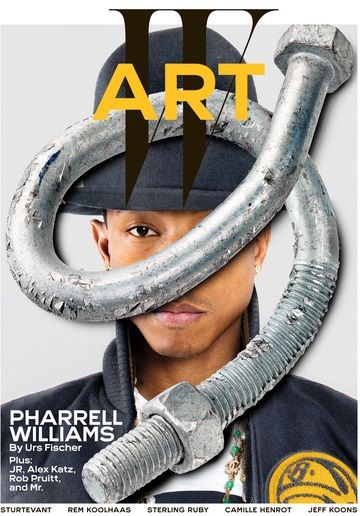 In W Magazine, Grammy-winning producer Pharrell talks about his breakout success ("Blurred Lines", "Happy", "Get Lucky") and opens up about his new album G I R L and how he came to appreciate women and their power. He told the mag,
"I fully realize the power of women. If women wanted to put up their hands and say, 'No more children,' they could stop the world. We have to acknowledge their power: There is no person on the planet who didn't benefit from a woman saying yes twice—yes to make you and yes to have you. And every human being came through the golden doors of a woman's body. I'm not against the male species, but let's make things equal. Other than the hat, I'm getting to be known for putting my hands together in a prayer of thanks. My mood these days is grateful. I am so, so grateful."
In the accompanying piece, writer Lynn Hirschberg truly shows how art and music intersect in Pharrell's life and drive his talent. When she asked what it felt like to be the magazine's subject for an "art"-inspired pictorial, he said,
"I like the idea of being a character in someone else's story. It sounds odd, but I've always considered myself to be one of the characters in a Wes Anderson movie. For a while, I would dress like one of his people—I would wear Wallabees and tan suits. And, like Jason Schwartzman in Rushmore, in my head I thought I was responsible for all the culture in my school, in Virginia Beach. When Bill Murray takes off running for no reason in that film, that feeling is absolutely true to my life. I see myself in that run."

In addition to his clothing line, a planned fragrance and a series of limited-edition "Happy" t-shirts, Pharrell said he has no plans to slow down and will continue to be a "creator."
"Music will always be my first love. But the one thing I've learned is that this life is a movie and I am a cocreator. It's a big movie, and there's a lot of creativity going on." Williams unconsciously patted the hat. "As long as I play my part, it won't be over for quite a while."
For "The Art Of Pharrell" W Magazine tapped 5 artists and told them to tap into the essence of Pharrell. Here's what they came up with: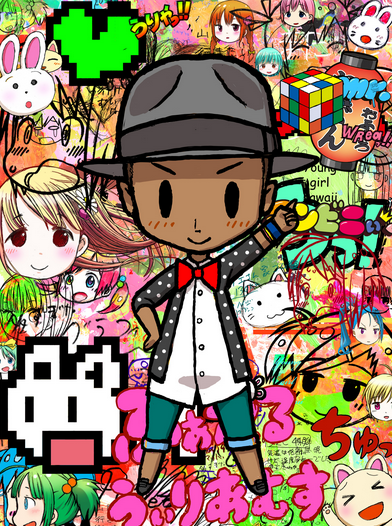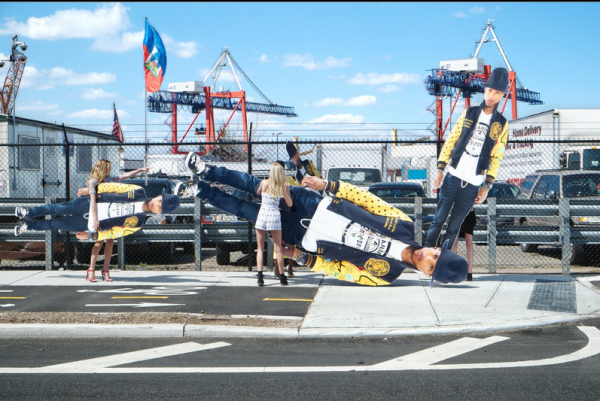 In new fragrance deals...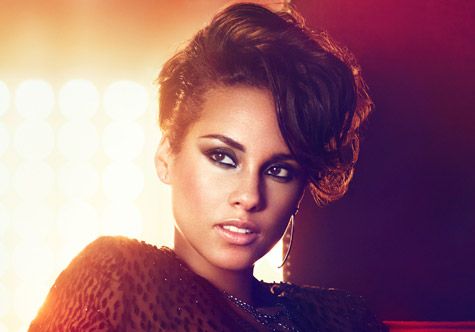 Alicia Keys is still a Girl On Fire. The New York-bred beauty has been tapped as a spokeswoman for Givenchy Parfums. The announcement was made in a recent WWD article about her contract signing. Alicia will begin appearing in advertisements for the brand's latest fragrance in September.
She said, "I'm honored to introduce the world to the newest scent by Givenchy...Givenchy has long been one of the world's most iconic luxury fashion houses, and a personal favorite of mine."
Alicia also tweeted her excitement...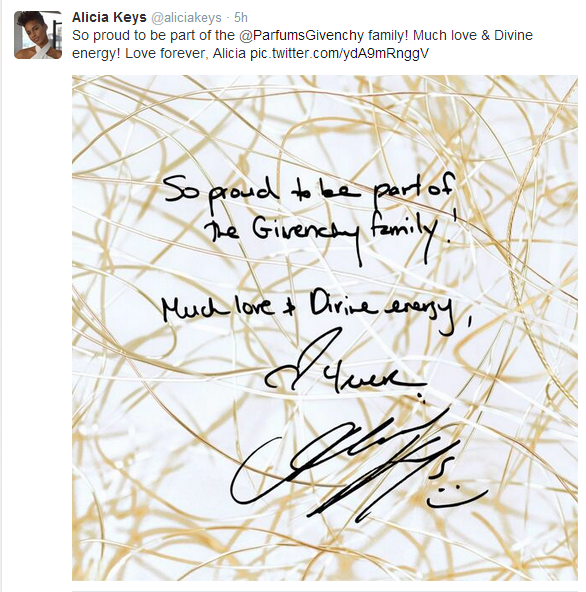 Alicia joins designer Riccardo Tisci and a growing list of brown-skinned beauties who've served as muses for the House of Givenchy including Ciara and Erykah Badu.
Photos from Various Artists via W Magazine/Alicia Keys Instagram/Twitter