HAVE YOU SEEN ME?!: Beyonce's Bodyguard Julius Has Been M.I.A. Since The Knowles-Carter Reunion In New Orleans...Do YOU Know Where He Is?
​
Jun 05 | by _YBF
​ ​ ​ ​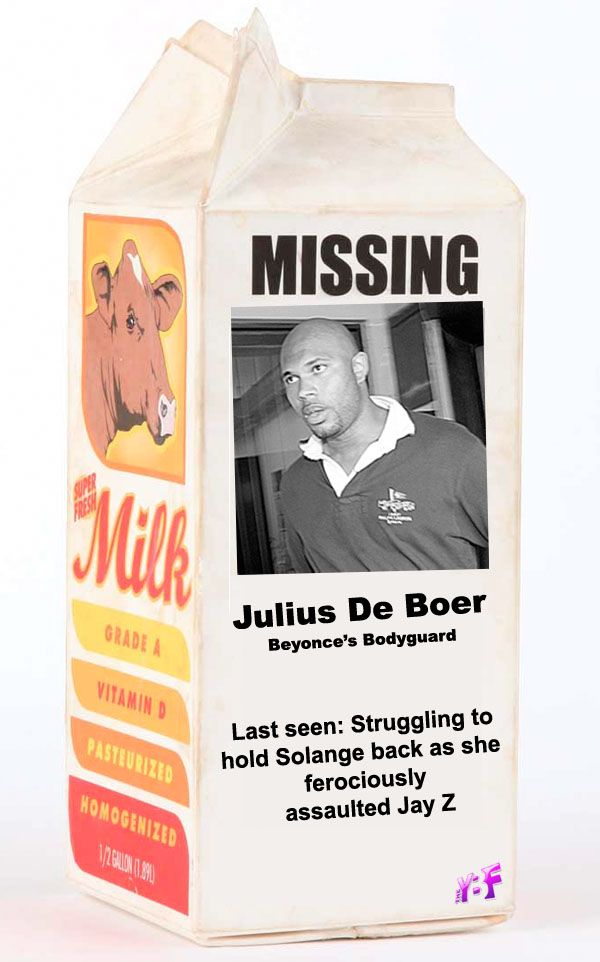 Since the infamous CARTERGATE scandal INSIDE The Standard Hotel's elevator in New York City, there has been very few sightings of Bey's longtime ALWAYS present bodyguard Julius. We could be overthinking it...but have you seen him??...
Have you seen Julius De Bor?
We haven't seen him much when he's normally ALWAYS there. We've noticed that ever since Julius was seen trying his damnest to keep Solange from pummeling her brother-in-law Jay Z in an elevator at the Met Ball afterparty, Bey's longtime bodyguard has been semi-missing in action.
We all know Julius from the many years he has kept Mrs. Carter and her family safe from all hurt, harm and danger. But we find it quite...odd...that he has been missing since their reunion in New Orleans last month. Bey and her hubby Jay Z have been spotted out and about recently but there has hardly been any sign of dude. He pulls double duty as our eye candy as well, so...
Did he quit? Did he take an already planned sabbatical? Does he know too much?
So many questions…very few answers.
​ ​
​ ​ ​