FIRST LOOK: Yaya DaCosta Alafia As Whitney Houston & Arlen Escarpeta As Bobby Brown...TOGETHER For LIFETIME Biopic + Bobbi Kristina APOLOGIZES For Calling Angela Bassett A "B*tch"
​
Jul 14 | by _YBF
​ ​ ​ ​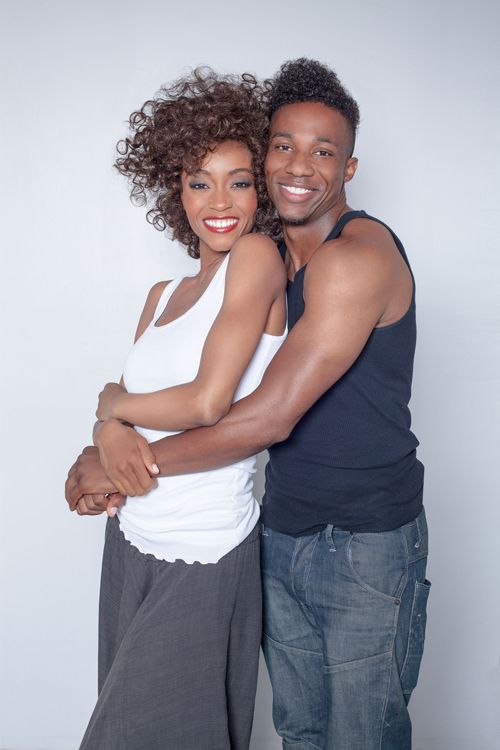 We showed you the first pic of Yaya DaCoasta Alafia as Whitney Houston for the upcoming Lifetime biopic. And NOW, the very first look at Belizean actor Arlen Escarpeta as Bobby Brown. Check out their debut photo inside….
Although the Lifetime Aaliyah biopic has been put to a halt, the Whitney Houston biopic is clearly making its way to the small screen soon. And from the looks of the first pics of Whitney Houston and Bobby Brown, we're here for it.
Today, the very first picture of Belizean actor Arlen Escarpeta (above) as Bobby Brown was released. The 33-year-old actor is best known for his roles in Friday the 13th, Brotherhood, and Final Destination 5.
We first showed you former "Top Model" chick Yaya DaCosta Alafia as Whitney Houston, which many agreed that she looked just like the late singer (minus the hair struggle). Now, after seeing Whitney & Bobby together for the first time, it has us even more interested to see the finished product.
The LIFETIME telepic will chronicle the turbulent relationship between the legendary singer/actress with her singer/songwriter ex-husband Bobby Brown.
Oscar-nominated actress Angela Bassett will be making her directorial debut for the film and she shared the first pic of herself behind the camera for her directorial duties sharing, "Life on the "other side" is grand!"
Also, Angela sent out a casting call via Twitter for fans to be apart of the film. She posted:
Hey Everybody! You good? Wanna be in the Whitney movie w/me? Well click here: http://t.co/89wP8buGWu & come on! pic.twitter.com/dj1mp0wLJJ

— Angela Bassett (@ImAngelaBassett) July 14, 2014
And it seems Bobbi Kristina has had a change of heart after she went on Twitter rant calling Angela Bassett all types of b*tches and questioned her womanly virtues. Bobbi Kris took to her Twitter recently to send out an apology to Ms. Bassett for her behavior and admitted she was wrong.
She tweeted:
I'm a young women that can admit her wrongs. 4who was offended I apologize BUT understand me before your quick to judge though. ThankU

— Bobbi Kristina H.G. (@REALbkBrown) July 1, 2014
No matter what, I will continue to stand my ground as a young women. One thing you CAN depend on is My mother taught me well

— Bobbi Kristina H.G. (@REALbkBrown) July 1, 2014
Well good for her for acknowledging she made a mistake and trying to correct it.
We can expect the film to premiere sometime next year. Will you be watching?
Photos: Jack Zeman / Lifetime 2014

​ ​
​ ​ ​