EVENT FAB: Kandi Burruss-Tucker, Toya Wright, Tameka Raymond, Rasheeda & More ATTEND 'Lucy' Screening In ATL + Eva Marcille, Kyla Pratt & Omarion Hit The L.A. 'Lucy' Screening
​
Jul 24 | by _YBF
​ ​ ​ ​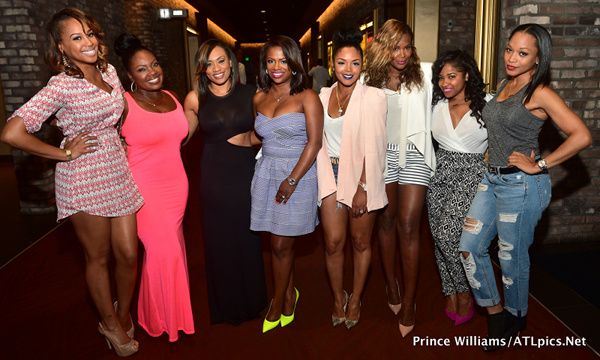 Last night, two screenings for the Lucy film were held in Atlanta and L.A. Kandi, Toya, Tameka Raymond, Rasheeda, Monyetta Shaw and more attended the private viewing in Atlanta, while Eva Marcille, Kyla Pratt & Omarion hit up the L.A. viewing. Peep pics from both events inside….
The reality ladies of Atlanta were out on the town last night. And they all met up at Cinebistro for the private screening of the new action/sci-fi film, Lucy.
"RHOA" star Kandi Burruss-Tucker left her hubby Todd behind for this girls' night out this time (remember he was the only man in Cancun for Fantasia's birthday?)
The reality star/singer is currently gearing up to go on tour for her musical, "A Mothers Love." The tour kicks off Labor Day weekend in Columbus, GA and will end in New York on December 1st. Kandi said this about her new endeavor,
"I'm so excited to officially announce the North American Tour Dates for my musical #AMothersLove!!!! @todd167 & I have been working hard on this & its a dream come true to be able to take #AML on tour! Please spread the word & get your tickets now on TicketMaster.com This is a show that you can bring the whole family too!!!" she shared on social media on Thursday."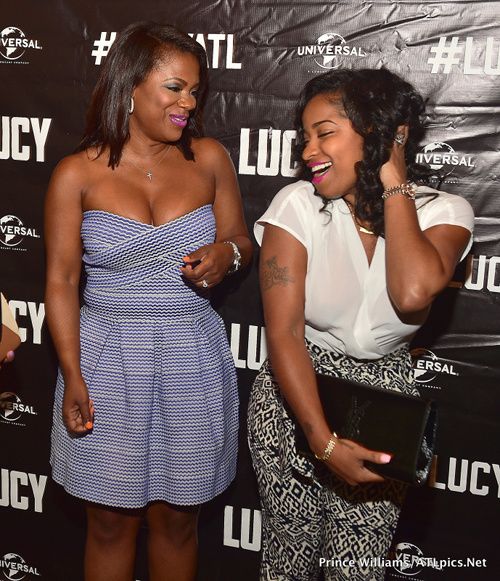 After a fun-filled family day of golf with her husband and daughter, Toya Wright came out to the private screening. She and Kandi shared a laugh as she posed it up on the carpet.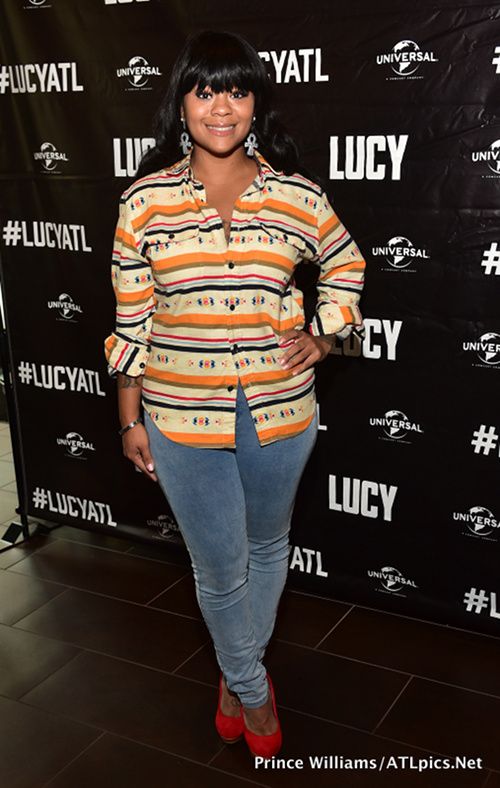 Lil Wayne and The Dream's ex-Nivea was also there to peep the movie. Wonder what she has to say about how close Christina Milian and Lil Wayne have gotten recently…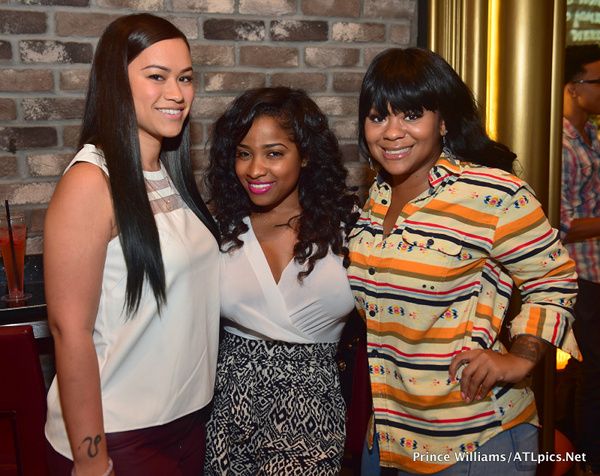 Oh...look who else was there. Lil Wayne's other baby mama Sarah Vivan. She snapped a pic with Wayne's baby first BM Toya and last BM Nivea. Sighs...
"LAHH ATL" star Rasheeda got a break from her mommy-duties to hit up the event, posing it up alongside Kandi on the carpet.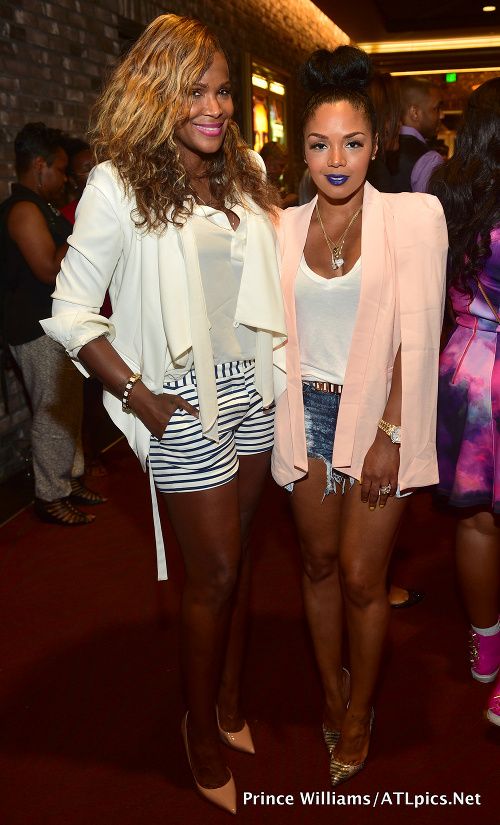 "Atlanta Exes" star Tameka Raymond was also at the screening. She's gearing up for the premiere of her reality show on VH1, which is scheduled to air August 18th. Will you be tuned in?
Well look at that. Mama Joyce can crack a smile. She's probably happy Todd wasn't there. There were unconfirmed rumors that Mama Joyce and Kandi weren't talking to one another. If true, seems they got over it.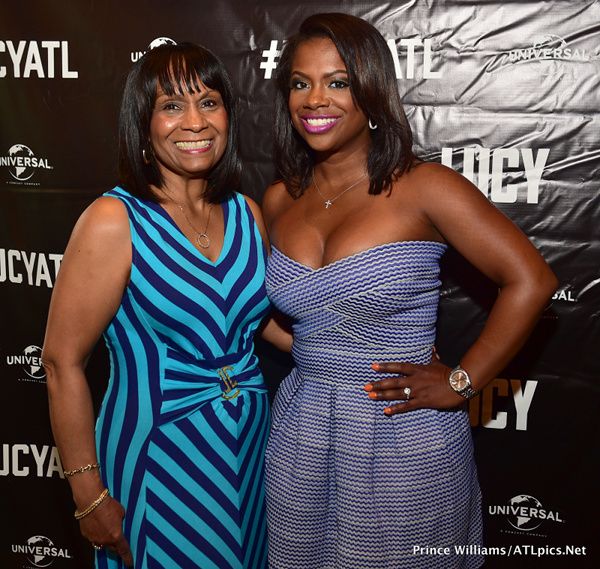 Looking good Mama J.
Kandi's daughter Riley was also there to check out the new movie.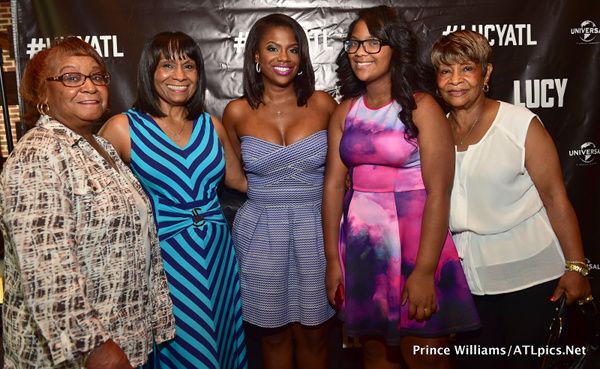 Kandi's aunties Bertha and Nora also came out.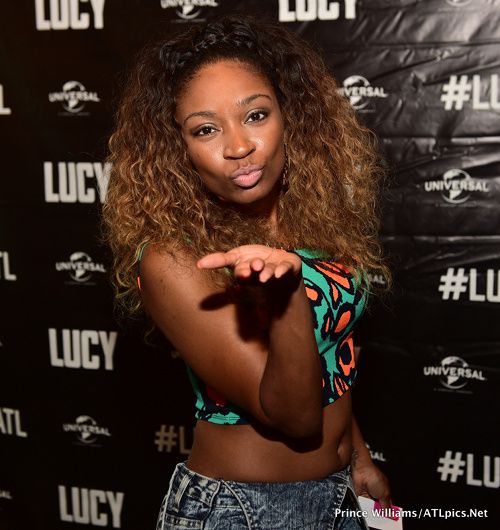 Ex-Danity Kane member D. Woods posed it up alongside Kandi. Wonder what she thinks about the DK comeback with three remaining group members.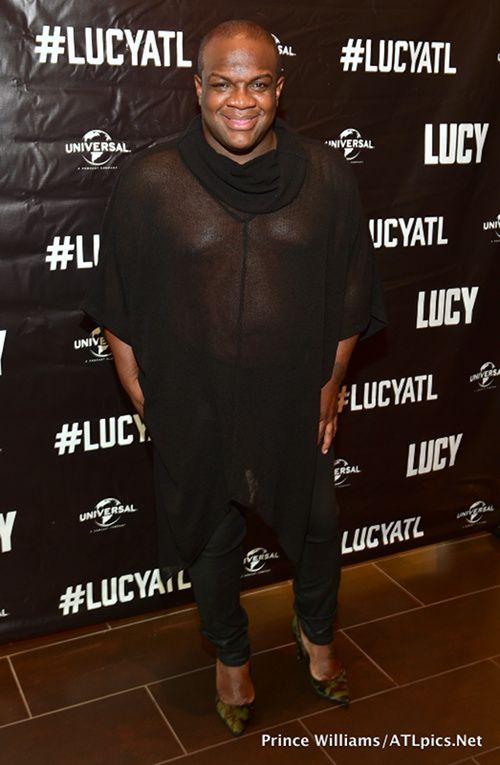 ATL hairstylist Derek J and all his fabness hit the carpet.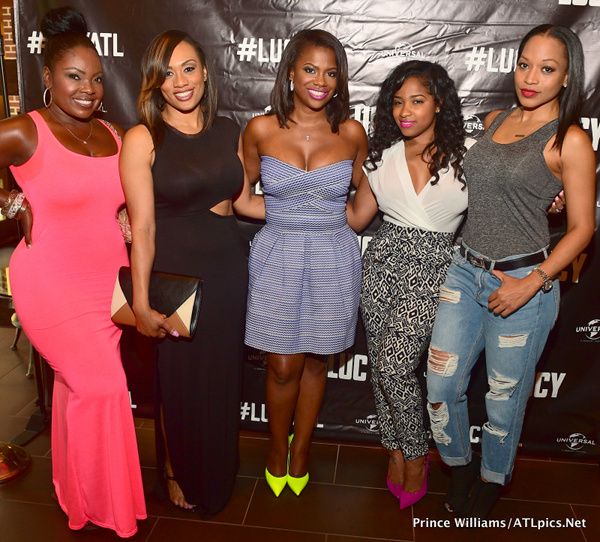 And Kandi's bestie Carmon and "Atlanta Exes" star Monyetta Shaw was also in the mix.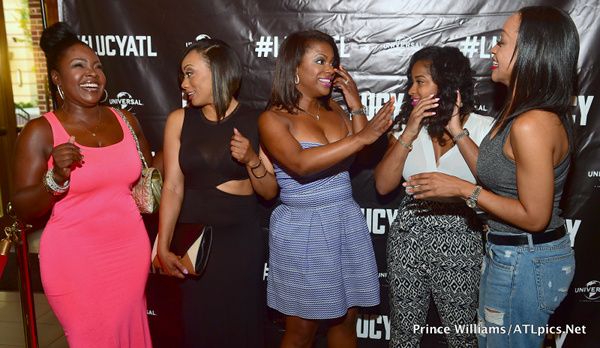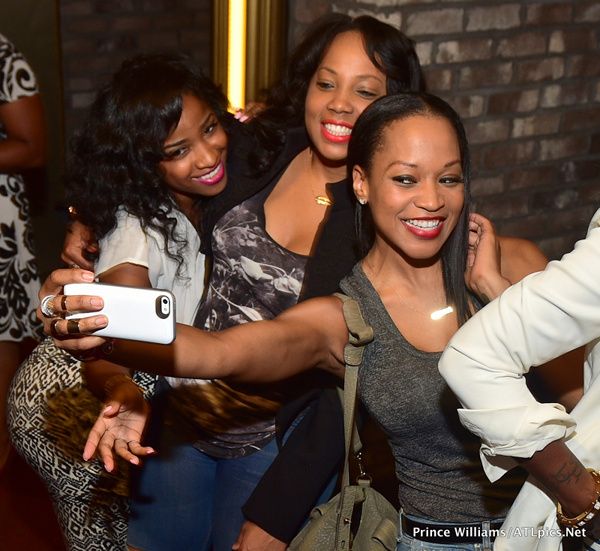 Fun times.
And over in L.A....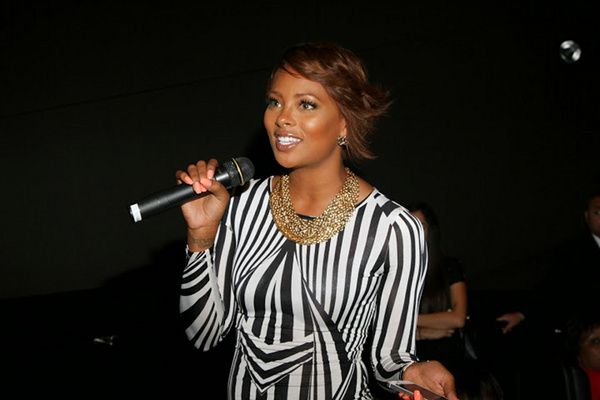 "Top Model" chick Eva Marcille was tapped to host the Lucy private screening at the Landmark Theater in L.A. Eva awarded one lucky winner a $100 VISA gift card for joining the social conversation using hashtag #LUCYmovieLA before introducing the film.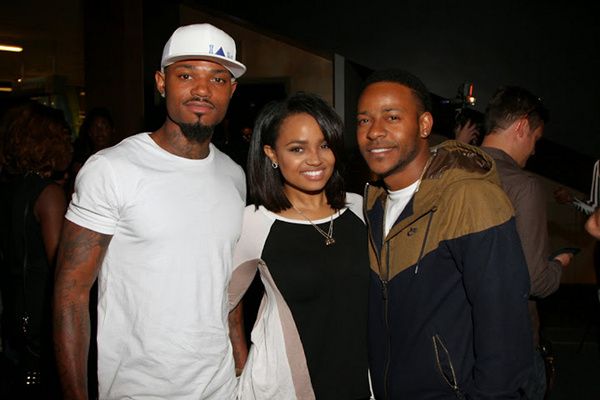 Fab mom-of-two/"Let's Stay Together" actress Kyla Pratt came out to view the movie with her boyfriend Danny Kirkpatrick.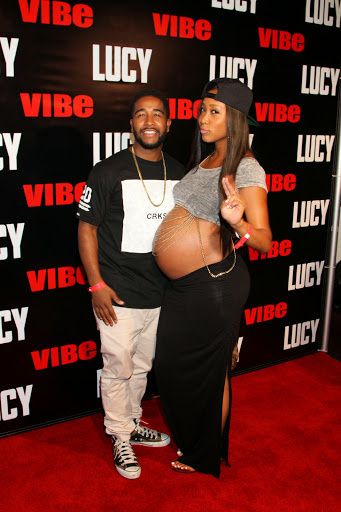 MMG singer Omarion (who recently got out of jail for skipping out on court) and his baby mother Apryl Jones with her baby bump hit the carpet. Sighs….
Lucy hits theaters Friday, July 25th.
Photos: ATLpics.net/Arnold Turner/A Turner Archives
​ ​
​ ​ ​