Janet Jackson TEASES Fans, Won't Confirm Or Deny REPORTS About New Album + New Pics From Beyonce & Blue Ivy
Aug 01 | by _YBF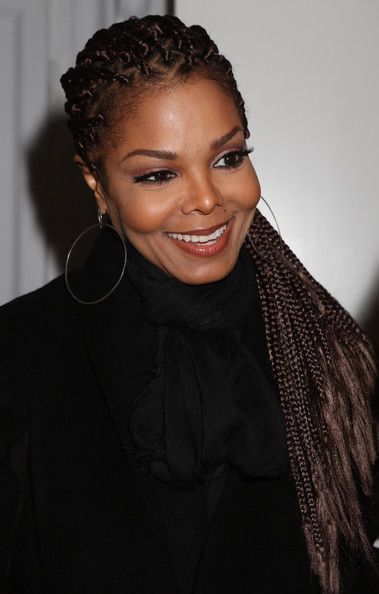 A new tweet from Janet Jackson about a possible album seems to raise more questions than it answers. See the tweet inside and check out new pics of Beyonce and Blue Ivy.
Word on the street is that Janet Jackson has been quietly cutting an album. The tip came from Ian Cross, the vocal producer and engineer who worked on Janet's last three studio albums. He told Barefoot Sound,
"Janet [Jackson] and I had a little bit more of a special relationship because we became friends naturally. You meet a lot of people and you become friends with a couple of them, but sometimes there is one person you become really good friends with. She asked me to work on an album with her called Discipline in 2007 and, again, just do the same thing, produce the vocals. That led to her hiring me full-time to work with her. That's where I'm at now."
So where have they been working?
"The Janet Jacksons of the world can't just spend their time in one studio in one city anymore…we've been working in Qatar. We've been working in Paris, the Middle East, and now we feel like we can work anywhere. The new album is going to be great. It's a process. There's a lot in store, yet to come."
Here's the thing....once Ian's story went viral, Janet herself sent out a tweet to contracdict the interview.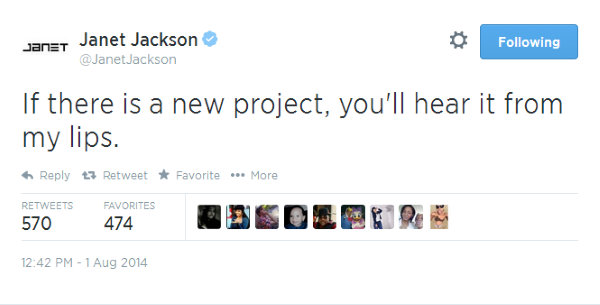 Hmmmmm.....Janet didn't actaully deny that she's working on an album. Maybe she wants to record a few tracks and decide if she wants to release them?! We'll just wait to hear it from her.....
Meanwhile: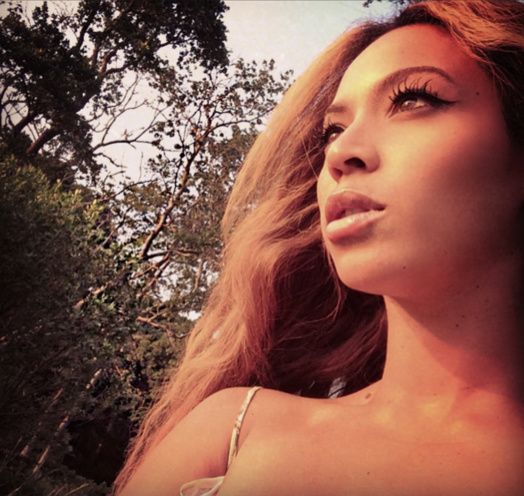 As divorce rumors percolate in the headlines, Beyonce continues to release "happy" photos.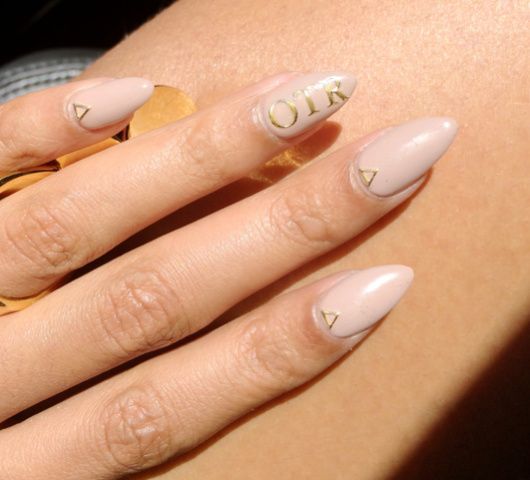 She's still "#OTR" with her hubby. And with baby Blue, who apparently loves to play dress up: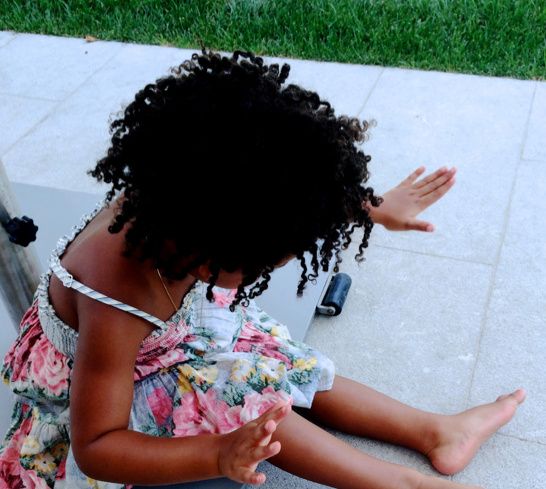 Nice.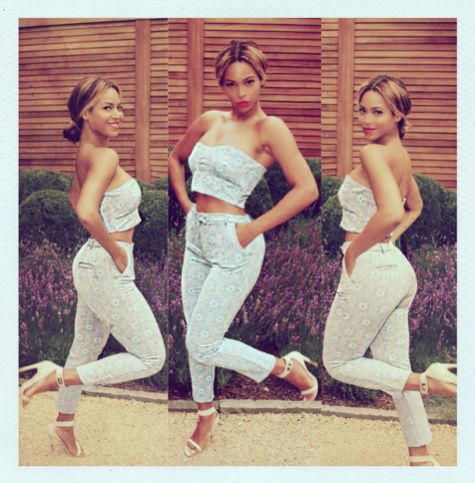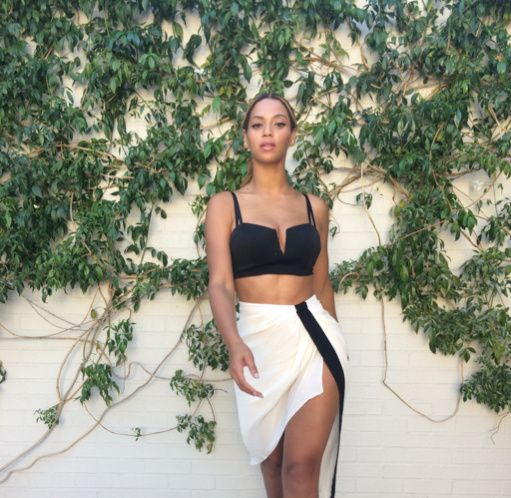 Hot!
She also posted, "Though we travel the world over to find the beautiful we must carry it within us or we find it not. Emerson"
Photos via Beyonce's Instagram/Getty