AT HOME BIRTH: Omarion & Apryl Jones Welcome Baby Boy Megaa Omari Grandberry!
​
Aug 08 | by _YBF
​ ​ ​ ​
R&B crooner Omarion and his fiancee Apryl Jones welcomed a healthy baby boy into the world.....and they did it at home with no drugs! See pics of Megaa Omari Grandberry inside...
New baby alert! A few hours ago...Omarion proudly announced the arrival of his and Apryl's son Megaa Omari Grandberry.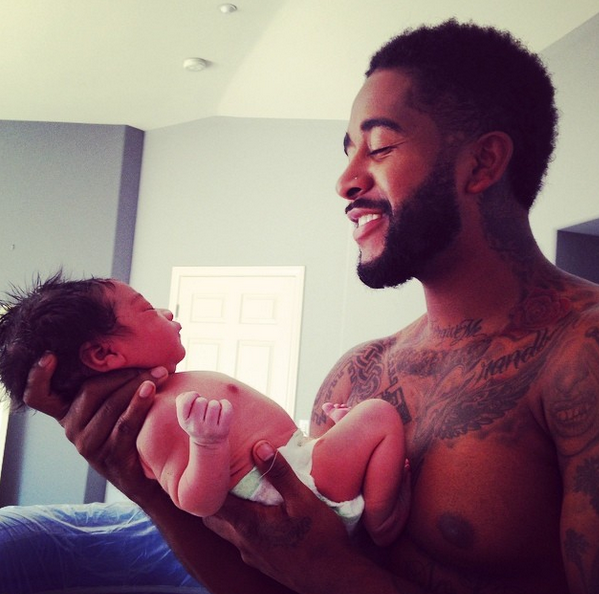 Omarion told his followers that he's committed to being a loving father and revealed that Apryl delivered Megaa at home with no drugs!
"World. Allow me to introduce. MEGAA OMARI GRANDBERRY. He is 7 pounds. 4oz & 20 inches long. My son I've been waiting on you. God is the realist!! I witnessed a miracle. My soul mate @aprylsjones is so strong! Not only did she have a un medicated birth (no drugs) she did it at home. Naturally. Just like my mom had me. I love you. thank you for having my legacy. I'll forever belong to you & you will forever be tied to me. Creating a child takes no love or skill but being a parent requires lots of both. Thanks for watching me grow. #MEGAAhome #OmarionsonMEGAA #donthateonmysonsnameillkillya #Nolol #royalObloodline #blasain #mysongotgoodhair #freshpitthewombhandsom alright. I love y'all.
Well props to her for thuggin' it out with no meds. Because....
And Apryl tweeted, "These two are my everything..... @1omarion I love you baby! He's here"
2 days ago...Omari Ishmael Grandberry aka Omarion alerted his Instagram followers that his fiancee was ready to go into labor.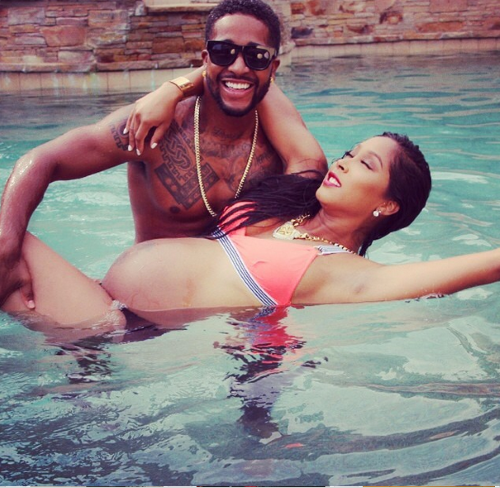 "Babe @aprylsjones just broke. #abouttobeafather #wish us health. Bless up!"
Congrats to O' and Apryl!
Photos via Omarion's Instagram/Apryl's Instagram
​ ​
​ ​ ​