MAGAZINE FAB: NeNe Leakes GETS REAL For "POSE" + SNEAK PEEK At Joan Smalls' SEPTEMBER 2014 "VOGUE" Cover!
​
Aug 15 | by _YBF
​ ​ ​ ​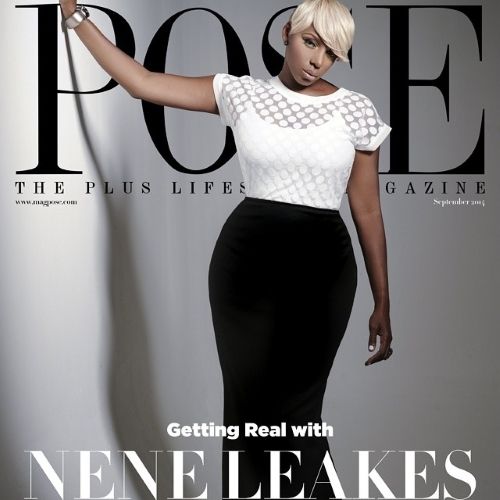 In today's magazine roundup, we've a look at NeNe Leakes on the cover of POSE and a special sneak peek at Joan Smalls on the cover of the coveted September issue of VOGUE! More inside
NeNe Leakes stikes a fierce stance on the cover of the September 2014 issue of POSE Magazine, an award-winning lifestyle publication for plus-sized men and women. Recently, NeNe tweeted the cover and let her fans know what they can expect from the interview.
"Thank you Pose for letting me Grace your coverPick up your copy of pose magazine and read my amazing interview speaking on everything from motherhood, being a wifey, friendship, my clothing line, my production company, RHOA, my Glam'baby and my future!"
While we await more pics and interview highlights from POSE, check out our exclusive chat with NeNe from earlier this month on TheYBF.com
Also this September...
Guess who landed a coveted spot on VOGUE's legendary September issue cover? It's Missoni's Fall/Winter 2014 campaign spokesmodel Joan Smalls (alongside Cara Delevingne and Karlie Kloss)! A sneak peek has leaked online, and it's fab.
While nabbing a VOGUE cover is a feat in itself, landing the cover of the September issue is like winning the model Superbowl! Congrats to Joan Smalls, one of the "top" models in the world.
We'll be releasing the full spreads of POSE and VOGUE as soon as they become available.
Photos via Magpose Instagram/painted byJeremy's Instagram/NeNe's Instagram/BryanBoyCom Instagram

​ ​
​ ​ ​