CANDIDS: K. Michelle ADDRESSES "Beef" With Elle Varner + Zoe Kravtiz & Dame Dash Hit The NYC Streets + Dawn Richard Out & About After DK SPlit
​
Aug 19 | by _YBF
​ ​ ​ ​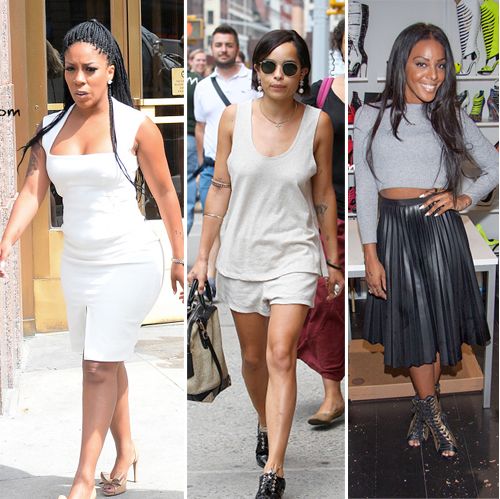 K. Michelle, Zoe Kravitz and Dame Dash have been spotted throughout NYC. Also, Dawn Richard is carrying on after the recent Danity Kane split, hitting an event in Las Vegas. Find out what they were all up to inside…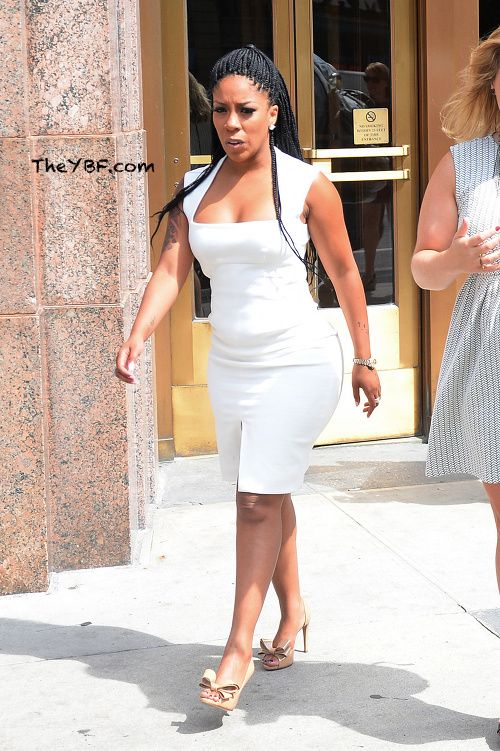 K. Michelle got dressed in a fitted white dress and nude peep toe Valentino pumps before making her way to the Hot 97 studio yesterday. She chopped it up with radio hosts on Hot 97's Ebro In The Morning Show and she decided to address the issues she has with her former friend Elle Varner.
During the interview, K reveals the real reason she has a problem with her former homie. The "VSOP" singer and the "Cold Case" singer were under the same management and at one point were pretty close. But K. Michelle now says that's no longer the case. When asked if she was still cool with her seemingly bestie Elle, she blurted out, "No, absolutely not."
Damn!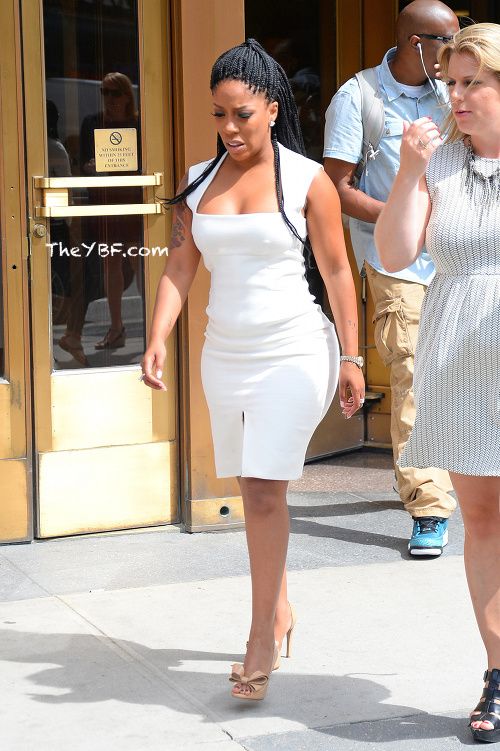 So what's the beef about exactly? She explained that the problems she has with Elle have nothing to do with MMG rapper Meek Mill (who's currently incarcerated) and confirmed she's never dated or slept with Meek…ever. She said, "That's what they wanna think. I have never slept with Meek a day in my life." She then talked about how people aren't who they seem to be, referencing Elle.
So what's the REAL deal? K is mad because she claims Elle stole a song from her…her favorite song to be exact. K said her management didn't let her release the record herself because it was too "big" for her…meaning they wanted her to keep her in a certain lane and that the song was too mainstream for her brand. She explained she played the record for Elle, and the next thing she knows, Elle later plays the same record back to her, using the same producers and everything.
She then revealed Elle started to try to dress and talk like her because she was still looking for her identity, wanting to be more sexy. Tank goodness the beef isn't over anything petty... *side eye*
Annother random K. quote -- "We don't give a f*ck about that India Arie ass music."
What? Chile…
Check it at the 8:08 mark:
Also in NYC...
Divergent star Zoe Kravitz was spotted taking a stroll in East Village today. The starlet is gearing up for the release of her new film, "Good Kill." We spotted her on the set of her latest flick, decked out in her air pilot gear for her new role.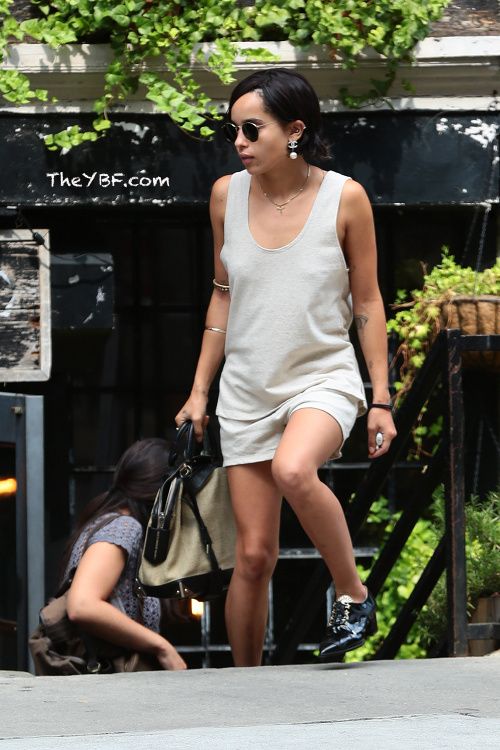 Zoe stars in the Air Force thriller with Ethan Hawke and "Mad Men" actress January Jones. Directed by Andrew Niccol, Ethan plays a pilot who questions his own ethical standing while operating drone attacks on the Taliban.
"Good Kill" is expected to hit the silver screen in 2015.
And last night...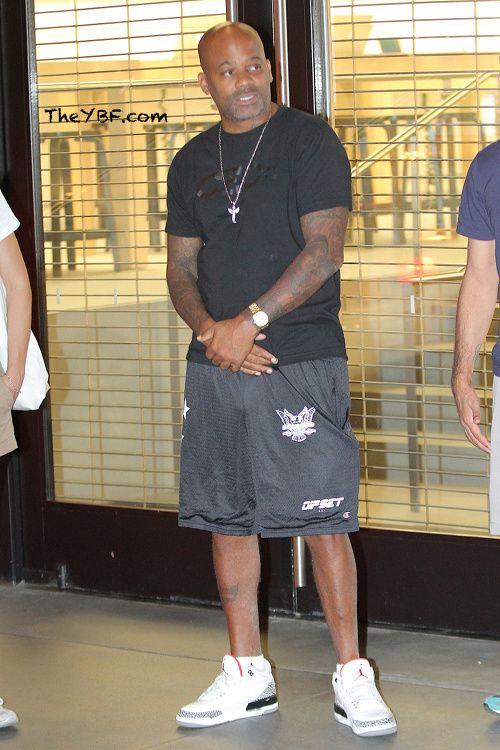 Dame Dash was spotted in his B-Boy stance, styling in a fresh pair of J's in SoHo.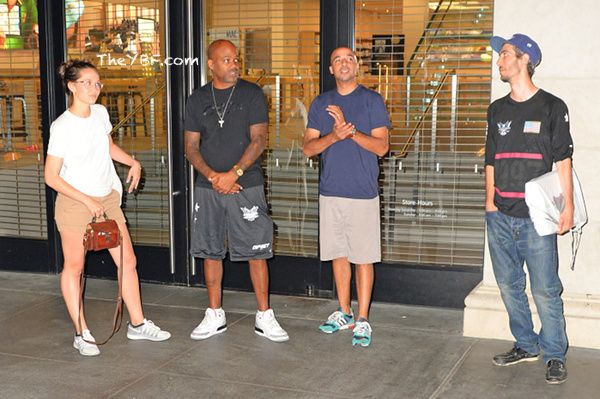 Looks like he was catching up with a few friends.
And in Las Vegas...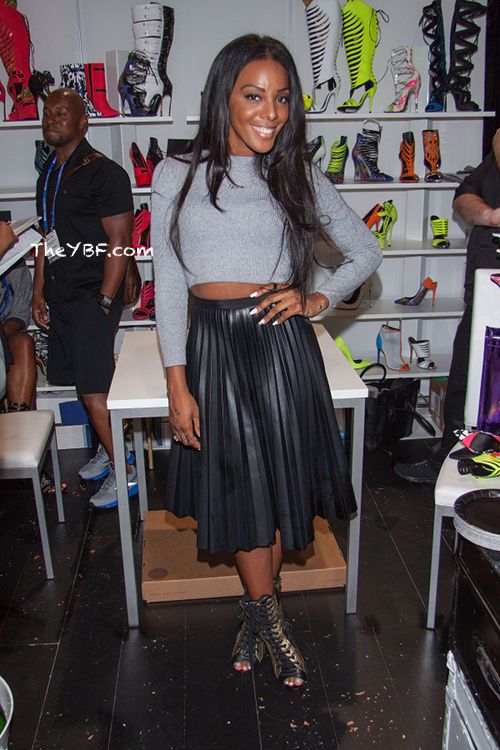 After the recent (and likely final) split of girl group Danity Kane, Dawn Richard seems to be carrying on with a smile.
The "Lemonade" singer hit up the Lust for Life booth last night as she hosted a meet and greet during the 2014 MAGIC market week at the Las Vegas Convention Center today.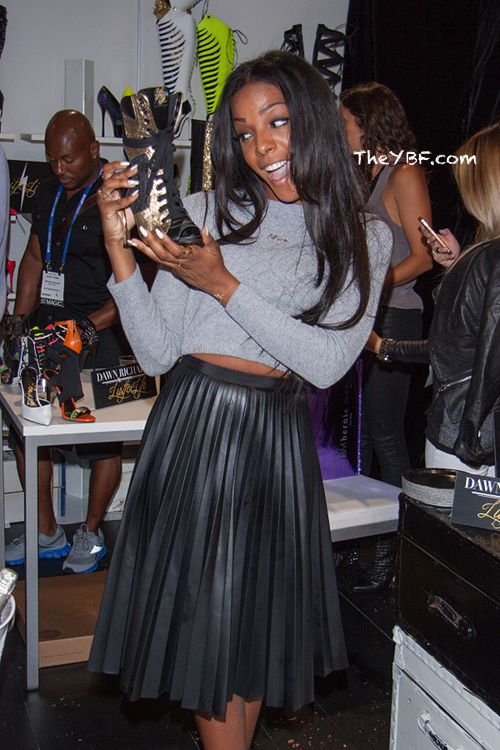 You'll recall, the group disbanded after a fight broke out between Dawn and band mate Aubrey O'Day. It resulted in Aubrey allegedly getting punched in the head, calling the cops and pressing charges. But Dawn claims it was Aubrey and Shannon who caused the demise of the group after she allegedly caught them conducting business meetings without her. Drama….
Guess she's doing what she can to collect those coins since the DK checks will soon stop rolling in.
Photos: Splash News/ Pacific Coast News
​ ​
​ ​ ​