Teyana Taylor ADDRESSES RUMORS That SHE Was The Reason Ray Rice & Janay Palmer Fought!
​
Sep 11 | by _YBF
​ ​ ​ ​
There's a rumor circulating that alleges the reason why Ray Rice and Janay Palmer were fighting. And Teyana Taylor's name is involved. Find out what she had to say about her involvement inside….
There are unconfirmed rumors swirling that allege Teyana Taylor is the reason why former Baltimore Ravens running back Ray Rice and his now wife Janay Palmer Rice got into a physical altercation that we all saw play out recently, resulting in him knocking his fiancée unconscious.
From what we gather, rapper Joe Budden took to his Twitter to insinuate that the "Maybe" singer was behind the explosive altercation between the NFL star and his wife. He tweeted (and deleted), "It may be hearsay, but if the beef between Ray Rice and his wife was over the woman that some are saying?!?! Then sh*t … smh."
A Twitter responded to Joe's tweet that said, "naw..it's true! They been f*ckin for a long time" He responded, "If ya'll know who I'm referring to, then that sh*t is crazy to me." Then the Twitter user tweeted, "but she can beef with Tae #NVM"
"Tae" would be referencing Tey's former friend Tae Heckard. So that's how Teyana's name got in the mix. It's alleged Ray received some racy text messages from Teyana which sparked their argument.
NOW…Tey (who is currently dating Knicks baller Iman Shumpert) is addressing the rumors and she claims she had NOTHING to do with that ordeal. She did confirm she and Ray were once good friends, saying her best friend use to date him, but they were never romantically involved. She hit up Philly's Power 99 and told Mina SayWhat,
"No the reason why they were fighting was because they were fighting they both was dead ass wrong. Not because anybody received no text from me because I don't have nothing to do with that."
She added,
"This is a big matter. ESPN hasn't said my name. No sports blogs have said my name but whole bunch of our people…you understand what I'm saying. Our people who want it to be true so bad but I can't entertain those type of things. And what I'm not going to downplay is that me and Ray….we use to live in the same building. We all grew up together, he use to date my best friend."

Check it:
Seems chick stay in some type of love triangle....
Speaking of Teyana....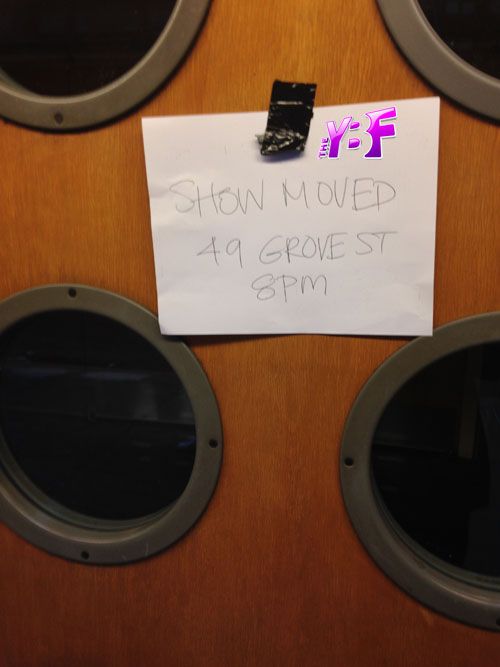 TheYBF.com was on the scene during New York Fashion Week to hit up G.O.O.D Music's first lady debut fashion show on Monday. Upon arriving, we noticed a note placed on the door that the show was moved to another venue for the evening. We're not exactly sure what happened, but the show went on later that night.
Photo: Teyana's iG
​ ​
​ ​ ​