Lil Kim REVEALS Why 'Hardcore' Mixtape Was DELAYED, GUSHES Over Daughter Royal Reign + Nicki Minaj"s High School Won't Let Her Speak To the Kids!
Sep 12 | by _YBF
Lil Kim revealed why it took so long to release her Hardcore mixtape. Also, Nicki Minaj's offer to speak at her high school was declined! Deets inside….
On the heels of her much delayed Hardcore 2k14 mixtape release, Lil Kim is finally revealing what took so long to release it. Originally, the mixtape was supposed to drop on Halloween of last year. But…it didn't. NOW…we know why. She got pregnant! In an interview with REVOLT she said,
"When this project was suppose to come out I had gotten pregnant. And I didn't know…I was just moving and working and stuff. Once I became fully pregnant. I was working in the studio…at one point I couldn't work anymore obviously. So we kinda held it off, we pushed it back. Now it's ready to come out. Before this date, we did a couple of remixes and that really wasn't the original plan but we wanted to feed the streets and make sure our fans knew that this was really happening."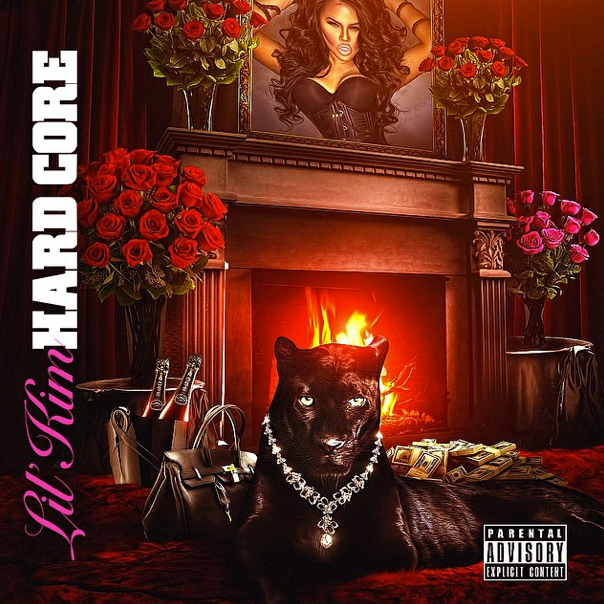 Kimmy gave birth to her baby girl (with boyfriend Mr. Papers) Royal Reign in New Jersey back in June. Now the new mother can't get enough of her 3-month-old bundle of joy. When talking about motherhood she said,
"I think motherhood has made me a better person a better artist and I think motherhood has just made me not give a f—k," she revealed. "Everything I do is for [Royal Reign]."
So has motherhood changed up her flow?
"I don't feel the need to change up my style or change the things that I used to rap about," she says. "I definitely have more to rap about."

But speaking of her mixtape, even on the night that it was supposed to be released (9/11), it was delayed yet again. According to the Queen Bee...it didn't make its 9:11pm deadline because the "website crashed due to high capacity." She tweeted:
Ummm...ok.
Find out what else she said about being a trendsetter, rapper Iggy Azalea and more below:
And in other female rap news....
Nicki Minaj (above posing in a cute Valentino number) suffered a major upset after she requested to speak to the students at her alma mater, Fiorello H. LaGuardia High School (a visual and performing arts institution). But…the principal clearly wasn't having it. She denied Nicki's request, so the "Anaconda" raptress took to Twitter to air out her frustrations.
In a series of tweets she said:
I wanted to go back to my HS and speak to the students but the new principal declined. No need for me to inspire them, I guess. Smh

— Anaconda (@NICKIMINAJ) September 11, 2014
It's a WOMAN. And not really > RT @JorianTM: @NICKIMINAJ wooow that's so unfair. Did he give any reason why?"

— Anaconda (@NICKIMINAJ) September 11, 2014
I guess I'm not good enough > RT "@BiggestBoyBarb: @NICKIMINAJ that is SO wrong! Students need all the inspiration they can get!!"

— Anaconda (@NICKIMINAJ) September 11, 2014
That school changed my life and I wanted to pay it forward to the students there now. I was really looking forward to it.

— Anaconda (@NICKIMINAJ) September 11, 2014
Maybe the principal didn't want Nicki to teach the kids her new "Anaconda" dance? We kid...but it would have been nice. We're sure she has many mini-Barbz there who would benefit from some inspirational words from the Head Barb.
UPDATE:
Fiorello H. LaGuardia High School caught wind of Nicki's tweets and sent home a letter to students explaining why Nicki was denied to speak at the school. It said,
Dear LaGuardia Community,

It has been brought to our attention that Nicki Minaj is attempting to generate publicity for herself by posting negative information about our principal, Dr. Lisa Mars, and LaGuardia Arts High School.

The fact is that Ms. Minaj was told by the NYC Department of Education (DOE) that she would not be allowed to enter the school with a television crew. The DOE has policies in place to protect the privacy and security of all its students. I'm sure we all appreciate the strict enforcement of these policies with regard to the safety of our children.
Thoughts?

EXTRAS:
1. A sextape featuring raptress Iggy Azalea may soon be seeing the light of day. And her ex-boyfriend is allegedly behind it. STORY
Photos: Lil Kim's IG/Nicki's IG