Tahiry & Eagles Baller LeSean McCoy - The Same Baller Porsha Williams Hinted About Dating - Boo'd Up?
Oct 06 | by Natasha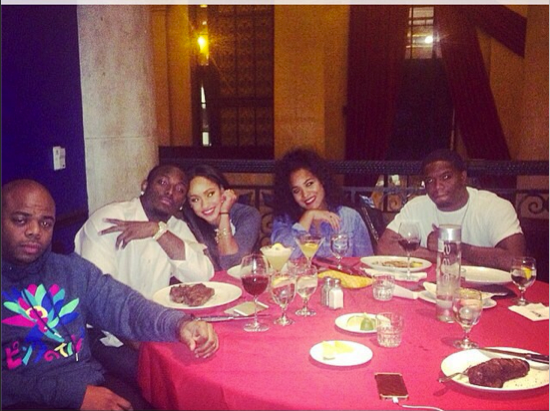 Well, this is interesting. Last night, after the Eagles beat the Rams 34-28 at home, we learned that runningback LeSean McCoy and "Love & Hip Hop" star Tahiry have something going on. And it seems to be more than "just friends". Deets inside on what makes it all gossip worthy inside....
Well what do we have here? Tahiry Jose attending her first football game ever...in Philly...while wearing star runningback LeSean McCoy's #25 jersey? The reality star posted pics of her fist NFL outing with a friend named Liz (below). And it got folks talking about who her new man may be.
Tahiry also re-posted the above pic that LeSean posted himself. He snapped a pic with Tahiry and friends--with the two looking thisclose--saying, "Good times wit good people celebrating a Good win! @therealtahiry @lizmarys.ariza @v_b_88 @dapperdame".
Oh? Could they be 'just friends' who just met? Could Tahiry have just randomly wore his jersey and he randomly decided to go to dinner with her? Maybe. But that's way too coincidental for us.
If you're asking why LeSean's name sounds familiar, it's because newly demoted "Real Housewives of Atlanta" star Porsha Williams posted his pic last week while hinting about who she's ACTUALLY dating.
Remember a while back when Porsha confirmed she is dating an NFL player but refused to name names? Well, once folks started accusing her of dating an African businessman (amidst some very irresponsible and silly Ebola rumors when Porsha revealed her recent hospital visit), Porsha quickly put up a pic of LeSean McCoy saying "Baby Steps."
Sure, she could have just put up a random pic of any baller just to throw folks off her scent. But....Porsha oddly removed the pic soon after.
Equally as odd: Today, LeSean removed the above pic he posted with Tahiry. Hmmm....
Tahiry still has the Re-post up though...to let y'all know it's real.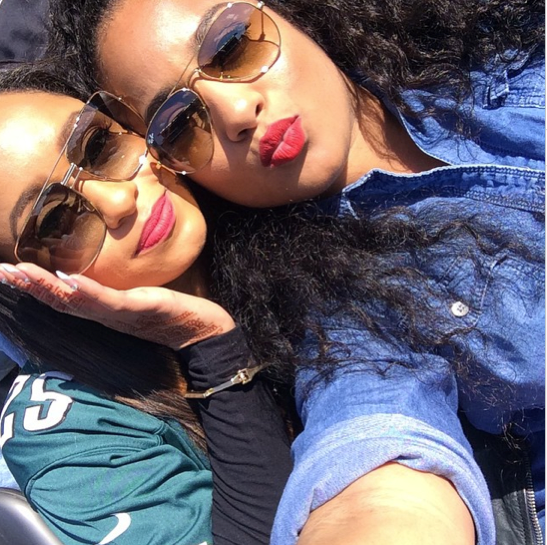 LeSean's nickname isn't "Shady" for nothin'...
Photos: Tahiry's IG