SPEAK ON IT: The FALLOUT From Charles Barkley's "Unintelligent" Black People Comment
​
Oct 29 | by _YBF
​ ​ ​ ​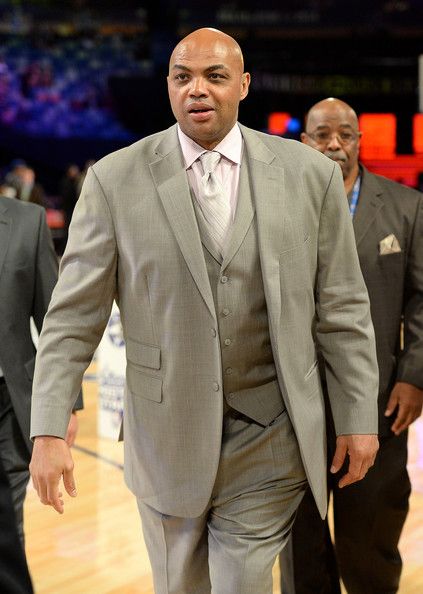 Charles Barkley has put his foot in his mouth with some highly generalized comments about the Black community and #BlackTwitter unleashed on him! Speak On It inside....
This week, Charles Barkley made an appearance on Afternoons with Anthony Gargano and Rob Ellis, where he "perhaps" overacted to an unconfirmed report that claimed teammates/fans of Seattle Seahawks player Russell Wilson don't think he's black enough (sidebar: Richard Sherman told CBS Sports that this is completely fabricated). Supposedly, one of Richard's teammates gave this as the reason for a locker room fight that lead to said teammate getting traded.
Whether the report was true or not, Charles comments were very much classic BARKley. He went on a rant that can be summed up by saying its hard for Blacks to get ahead because of "crap in your life from other black people."
"We as black people are never going to be successful, not because of you white people, but because of other black people. When you are black, you have to deal with so much crap in your life from other black people,"

"For some reason we are brainwashed to think, if you're not a thug or an idiot, you're not black enough. If you go to school, make good grades, speak intelligent, and don't break the law, you're not a good black person. It's a dirty, dark secret in the black community.

"There are a lot of black people who are unintelligent, who don't have success. It's best to knock a successful black person down because they're intelligent, they speak well, they do well in school, and they're successful. It's just typical BS that goes on when you're black, man."
Reaction on #BlackTwitter were swift......and mixed. Some agreed...others didn't.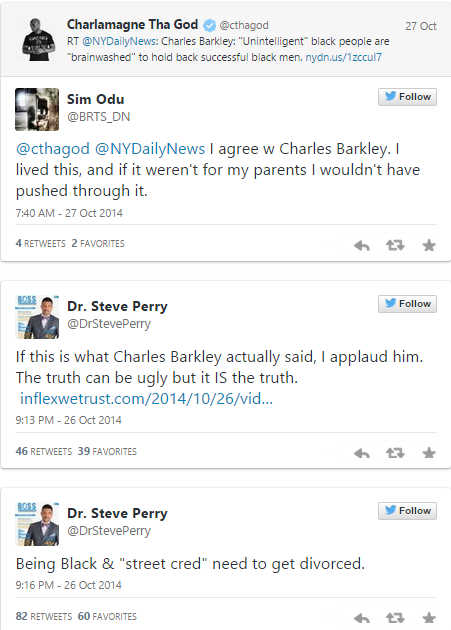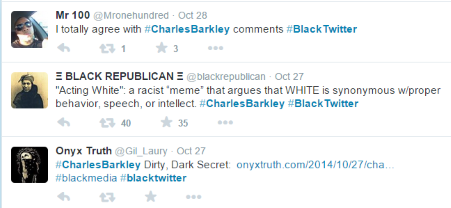 Time for you to weigh in.....is Charles barking up the wrong tree?
SPEAK ON IT!
Photos via Getty/Twitter
​ ​
​ ​ ​