YBF KIDS: Brian White & Daughter Layla Simone In DAPPER DADS Magazine + Tamera Mowry Housley, Adam & Aden At Cool Patch Pumpkins
​
Oct 29 | by _YBF
​ ​ ​ ​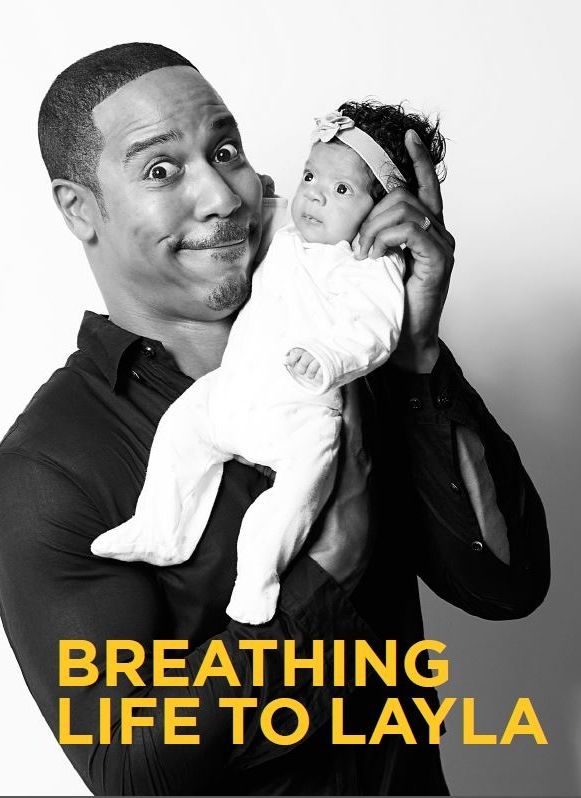 In today's YBF Kids roundup, Brian White and his wife Paula posed for Dapper Dad's Magazine with their 6-week old daughter Layla Simone. Also Tamera Mowry Housley picked pumpkins with son Aden. See pics inside...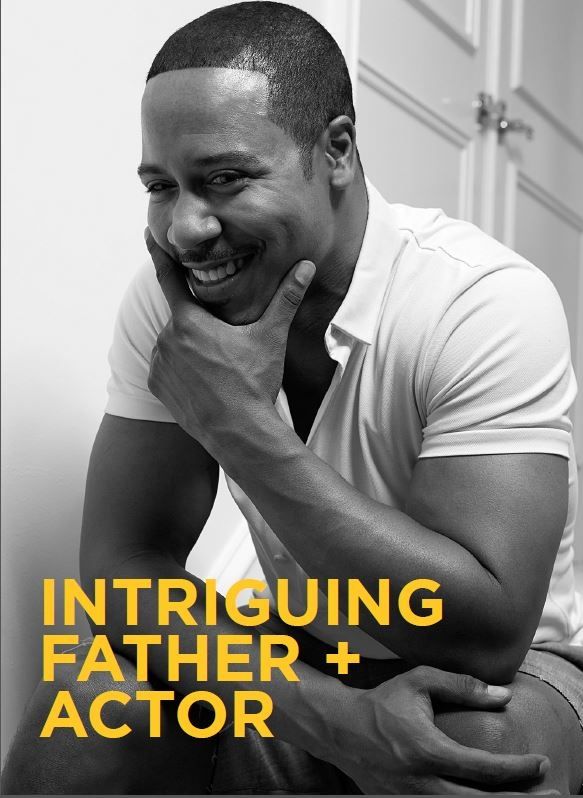 "Daddy's Little Girls" star Brian White poses alongside his daughter, Layla Simone and wife Paula for the fall issue of Dapper Dad's Magazine where the proud poppa opens up about being a first time dad, what he feels are his biggest responsibilities and how he and Paula have chosen to raise little Layla. Check out the highlights...
On having a daughter - "We tried for a little bit, and then after a while I realized that I did not care about the sex of the baby and I was ready for what God wanted me to have. I just wanted to continue to learn and grow and become the man I am supposed to become, and the father that
I am supposed to be. Then all of sudden we had this little miracle and I would not change this for the world. This experience has taught
me that you might not get what you want, however, you always get what you need, and what I needed was a daughter."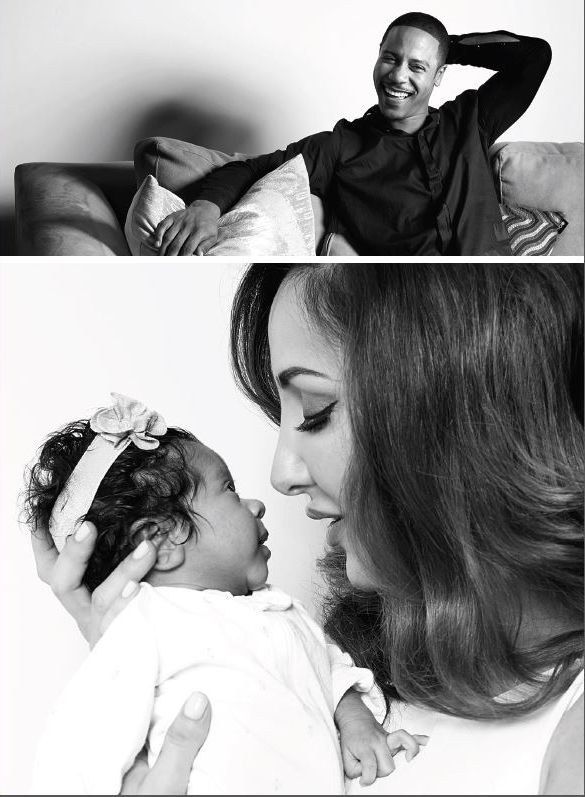 On wife Paula - "My wife and I have been together for over 10 years and we have been married for four...I have the best partner ever."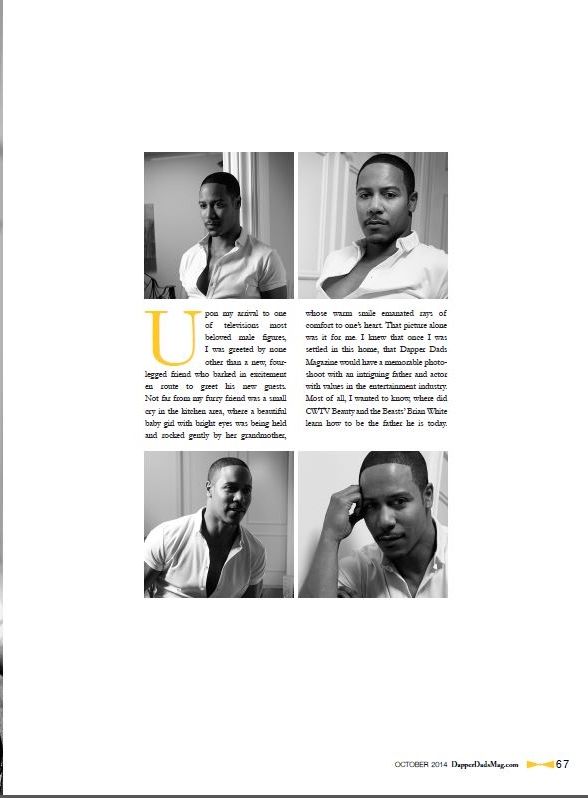 On the biggest responsibility of a parent - "I think everyone's kid absorb everything about them whether they like it or not. The biggest responsibility of being a parent is getting in touch with your inner self, and letting yourself know that that this little person from the day that they are born is going to put their eyes and ears on my spouse and I. They are going to try and emulate us, especially the words we do not want them to say. Kids are going to do things that you do not want! It always ends up like that."
Watch BTS video here...
Absoluely adorable. Brian is set to star in "My Favorite Five" with Rochelle Aytes and DeRay Davis in early 2015.
In other YBF Kids news......
Film and television star Tamra Mowry Housley posted a few adorable snaps of herself and son Aden (he's almost 2-years-old) at Cool Patch Pumpkins for some holiday fun.
Dad Adam Housley was there too!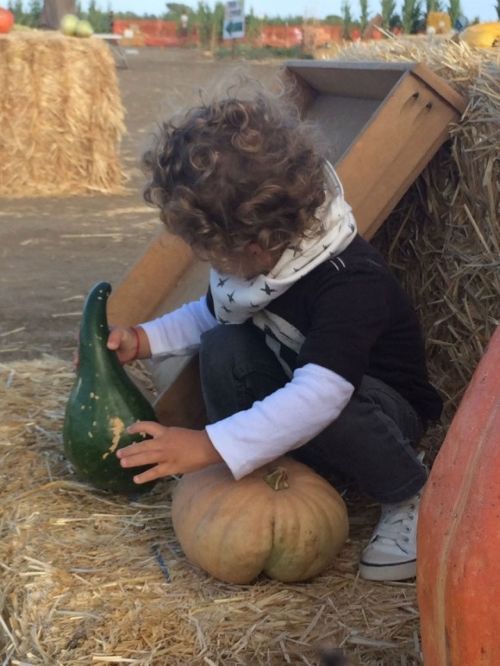 Tamera said, "Life has been incredibly busy lately, so I was happy to have some time off with the family this past week. We went up north for a little R+R and a Giants game. While there, we took Aden to a pumpkin patch. I love pumpkin patches – they are the full embodiment of fall. We took him to one in Los Angeles last year, but he was so small back then that he didn't really comprehend what was going on."
"Now that he's nearly two (I can't believe it!), it was even more fun to see his reaction during the nearly hour and a half it took to get through the maze at Cool Patch Pumpkins. While riding through the hay and searching for the right pumpkin to bring home I snapped a few photos that I had to share. Hope you enjoy! My favorites are the ones where Aden is posing with his knee up. ;)"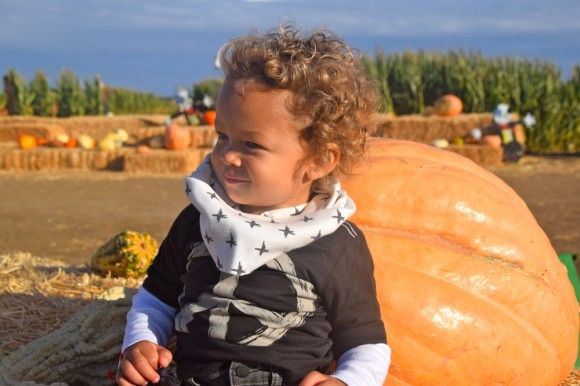 He's so cute it hurts!
Photos via TameraMowry/Tenyse Williams
​ ​
​ ​ ​