VIDEOS: Big Sean's "IDFWU" Football Inspired Video + First "Selma" Movie Trailer
​
Nov 06 | by Natasha
​ ​ ​ ​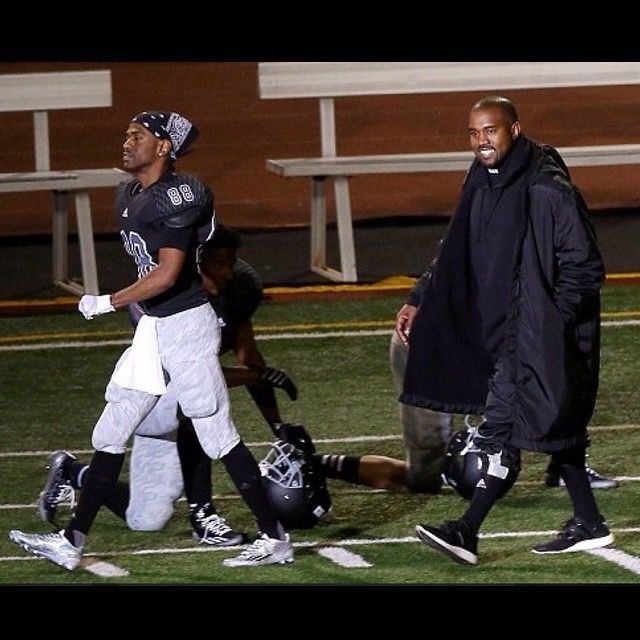 You've seen the on-the-set pics from Big Sean's football-inspired video for his new revenge single "I Don't F*ck With You (IDFWU)", now, get the official video inside. Plus, the first trailer for the upcoming movie Selma is here...
With coaching by G.O.O.D. Music head honcho Kanye West, cheerleading from labelmate Teyana Taylor, and a cameo from Power 106 radio host Big Boy as the announcer, Big Sean's got a full-on football game on his hands. And he's got to beat the odds.
In the Lawrence Lamont-directed "IDFWU" video, Big Sean offers up visuals for his revenge track he made after ending his engagement with now married actress Naya Rivera. Big Sean is the QB of his high school football team (appropriately called The Lions) and he helps his team pull out a win at the last minute.
Check out Sean, E-40, and others play to win in the video shot in Santa Clarita, CA. Sean's third album is in the works....
In other video news,
SELMA is the story of a movement, and the very first trailer starring Oprah, David Oyelowo, Cuba Gooding, Jr., and more is here.
The film chronicles the tumultuous three-month period in 1965, when Dr. Martin Luther King, Jr. led a dangerous campaign to secure equal voting rights in the face of violent opposition. The epic march from Selma to Montgomery culminated in President Johnson (Tom Wilkinson) signing the Voting Rights Act of 1965, one of the most significant victories for the civil rights movement. Director Ava DuVernay's SELMA tells the story of how the revered leader and visionary Dr. Martin Luther King Jr. (David Oyelowo) and his brothers and sisters in the movement prompted change that forever altered history.
The film premieres in select theaters December 25th and in all theaters January 9, 2015. Will you be going to see it?
​ ​
​ ​ ​