#CosbyMeme BACKFIRES, Bill Cosby's Past Sex Abuse Allegations DRAGGED To The Forefront (Again)
​
Nov 11 | by _YBF
​ ​ ​ ​
Bill Cosby and his social media team were publicly shamed on Twitter after #COSBYMEME went down a very dark road. Watch as Twitter attacks "America's Dad" over past sexual abuse allegations inside...
Because the world has vastly changed since Bill Cosby's heyday on "I-Spy" and "The Cosby Show", perhaps someone in his family should explain to him that things can't be swept underneath rugs and tucked away...at least not anymore.
A little backstory - back in 2006 (before people really knew how to utilize the power of social media) Bill Cosby settled a civil lawsuit filed by 32-year-old Andrea Constand, a former Temple University employee who claimed Bill drugged and sexually assaulted her in his Philadelphia-area mansion in 2004. Although the story made the cover of PEOPLE, it went away fairly quietly. But here's the thing, Andrea WAS NOT an isolated incident. In fact, there were 13 women involved in that civil suit (see Newsweek) and they each told similar stories of sexual abuse that stretched as far back as the 1970s.
Why aren't those allegations talked about more? That's up for discussion. But one thing's for sure, Twitter, Facebook, Instagram and other modes of social media will no longer let the "elephant" in the room go unnoticed.
For some reason, someone in Bill Cosby's camp thought it'd be fun to allow "fans" to create their own Cosby memes (this was actually suggested and promoted on billcosby.com). Although they expected this:
Here's what MAINLY happened: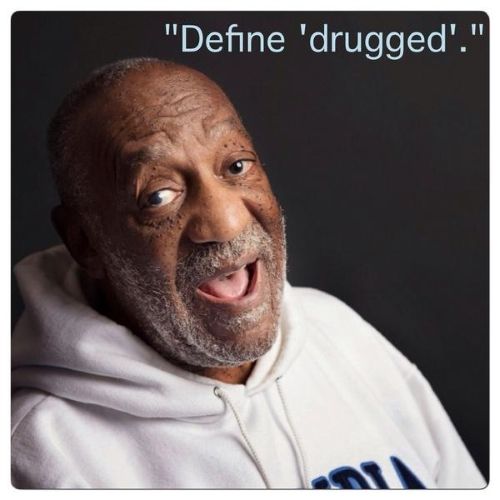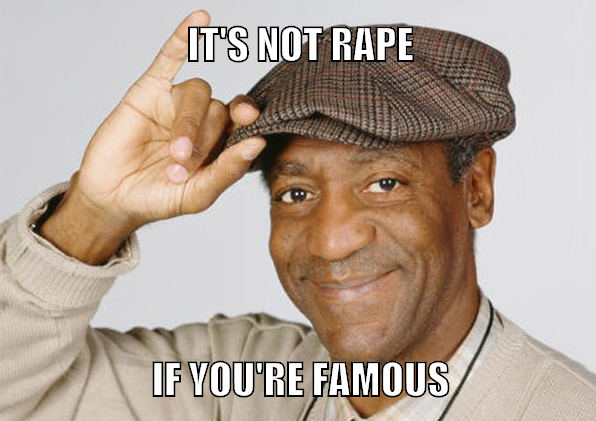 We doubt Bill Cosby actually uses Twitter. This begs the question, was someone from his staff assigned the duty of telling him about the backlash....and did they show him any of these memes? #awkward
SIDEBAR: Camille and Bill Cosby loaned their private art collection to the Smithsonian's National Museum of African Art. The exhibition opened on November 9, 2014.
Photos via #CosbyMeme Twitter
​ ​
​ ​ ​