MORE BACKLASH: Wendy Williams DEFENDS "Aaliyah" Biopic, Charlamagne Tha God SHADES Wendy Williams & Makes Movie Donkey Of The Day
​
Nov 17 | by _YBF
​ ​ ​ ​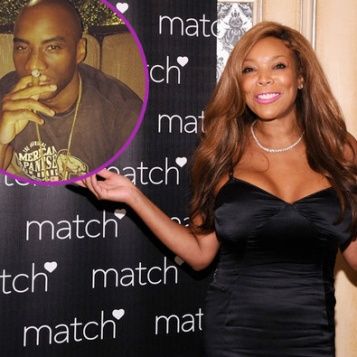 Charlamagne Tha God, a former sidekick of Wendy Williams, delivered a low blow to her ego when he trashed her "Aaliyah: Princess Of R&B" flick and gave it his "Donkey Of The Day." Listen to the diss inside and find out what Wendy said about the film on her show...
By now, you and most (if not all) of your friends have seen "Aaliyah: Princess Of R&B". And most, if not all of you hated it. Right? Well....producer Wendy Williams is not bothered. Today on her hot topics segment, Wendy addressed the backlash with a simple statement:
"I see my Aaliyah move broke the internet this weekend. Everybody's got an opinion. Whether you loved it or hated it, you watched. It was the second highest rated movie on cable this year....We all have opinions but I must say, if you still want to see the Aaliyah movie it comes on tonight at 8 o clock. And Alexandra Shipp, you did a great job as Aaliyah."
That was ALL Wendy had to say about the film, which was a hot topic all weekend.
Fan backlash on social media was not as positive. And today, one of Wendy's former radio sidekicks, Charlamange Tha God used his platform on "The Breakfast Club" to trash the movie, the director, the casting director, the writer, all the actors AND all five producers (with added emphasis on Wendy, who's supposed to represent "the culture").
He joked that the acting on "Love and Hip Hop" was way better than the Aaliyah movie. Sadly...he's right. Get your laugh on...
Photo via Wendy's Instagram/Charlamagne's Instagram
​ ​
​ ​ ​