Royce Reed SLAMS Dwight Howard's Lawyers Over LIES About Her Sex Life, While GEORGIA Reopens Dwight's Child Abuse Investigation
​
Nov 20 | by _YBF
​ ​ ​ ​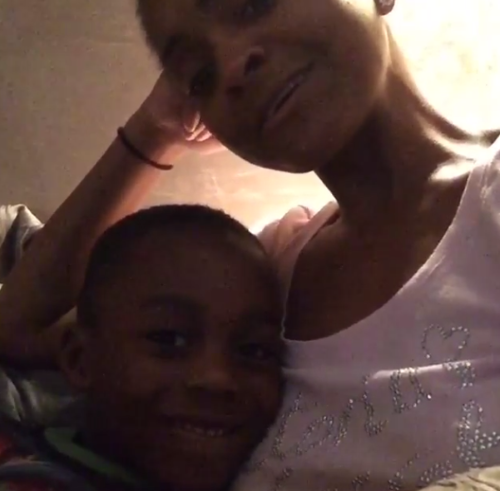 Royce Reed penned an open letter to Dwight Howard's lawyers, accusing them of spreading lies about her sex life. Read her statement inside and get new deets about Dwight's child abuse investigation.
Former reality star Royce Reed penned an open letter (via Instagram) to the lawyers of Dwight Howard who claimed in court documents that Royce exposed Braylon to sexual situations and that Braylon witnessed Royce engage in sexual acts with her "numerous companions!"
Well....Royce came out SWINGING. In her letter, she shuts down any notions that Braylon has seen her in the company of other men and throws a jab at Dwight about having multiple children by multiple women. It was very shady. Check it :
"Dear Dwight's Attorneys, Stop trying to turn the world against me by leaking all this stuff to the media. You can't hide that well. Also, you can only bully and lie on me so much in the media before I respond.

I am asking you to refrain from leaking false allegations you have no proof of & never will because they're all lies. As far as "exposing him" you have 5.5million followers on Twitter & abt 900k on IG in comparison to my 160k.

Oh & who are alllll these men??? I need names because last I checked I was using batteries and I only have 1 child not 4...or 5... By different ppl. I have an army too and mine aren't paid they're genuine. We go by truth WITH PROOF! So.... With that being said, I'd REALLY like to get back to my regularly scheduled Instagram post & handle this in the court.... Thank you I asked nicely..."

And there have been new developments in Dwight's child abuse investigation...
A few days ago, we told you that Dwight Howard (shown atop with son Braylon, daughters Jahaziel and TaShanda) was cleared in a child abuse investigation involving Braylon by the Florida Department of Children and Families (DCF); however, the state of Georgia is now involved and there's new interest in the case (it's been revealed that DCF found the allegations credible). We'll keep you posted as the state of GA proceeds with their investigation.
Photo via Royce's Instagram/Dwight's Instagram
​ ​
​ ​ ​