QUEEN FOR A DAY: Queen Latifah CELEBRATES Her Mom, Mrs. Rita Owens, Who Is Fighting Scleroderma Disease
Nov 25 | by _YBF
Today's episode of "The Queen Latifah Show" celebrates her mom, Mrs. Rita Owens, and the many lives she's touched. And how she's battling an automimmune disease. More inside...
Queen Latifah, who'll cease production of "The Queen Latifah Show" at the end of the season, dedicates today's show (about personal heroes) to her mom Rita Owens, a former high school teacher. Earlier this year, Queen Latifah opened up to PEOPLE, revealing that Rita lives with scleroderma, an incurable autoimmune disease that has caused scar tissue build up (pulmonary fibrosis) in her lungs, pulmonary hypertension (blood pressure in the lungs) and she has difficulty breathing.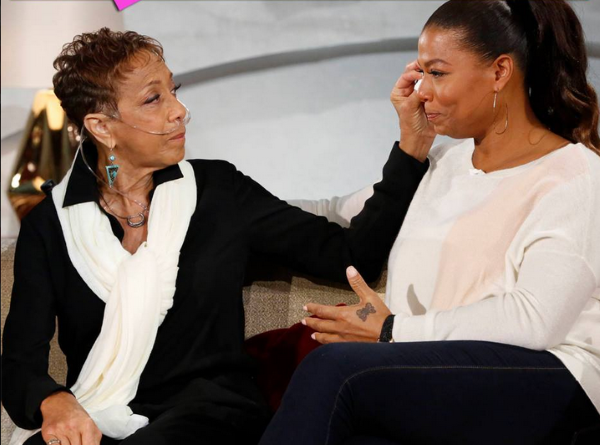 The entire hour is a celebration of Rita and the many people who look to her as a role model, moral compass and mentor. While thanking her mom for supporting her and her career, Queen Latifah was brought to tears...
Watch the preview here:
Former students discuss Rita Owens impact...
Photos via Queen Latifah's Facebook/Queen Latifah's Instagram