TWITTER WARS: Azealia Banks & Iggy Azalea Go At It On Social Media…AGAIN + Solange CO-SIGNS Azealia
​
Dec 19 | by _YBF
​ ​ ​ ​
The feud between Azealia Banks and Iggy Azalea continues on Twitter. And to shake things up a bit, Solange is speaking out, co-signing with Azealia. Deets inside….
The social media war between two femcees continue.
Iggy Azalea decided to respond to to the comments Azealia Banks' made during a very candid interview on HOT 97's Ebro in the Morning Show recently. And of course Azealia Banks wasn't going to let her off easily.
Let's backtrack a bit… During the interview, Azalea revealed the real reason she has so much hatred towards Iggy. And it all stems from what Azealia calls "cultural smudging". She said she's tired of Iggy jacking things from the black community, pretending as if she created it and it being glorified in the media because of her "white privilege". She got so emotional talking about how the media portrays and exploits black people, the "212" rapper broke down to tears.
Iggy must have gotten word and took to her Twitter to pop back at the "Yung Rapunxel" rapper. In so many words, she told Azealia that the reason she hasn't found success is because of her "piss poor attitude". She also told her to enjoy the attention she's receiving for now because SHE's the only reason she's getting any in the first place. Oh!
Peep her tweets (read from the bottom up):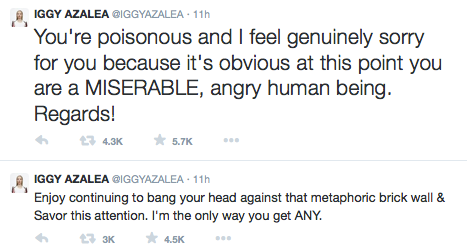 Known NEVER to bite her tongue, Azealia clapped back to assure the "Fancy" rapper she had NOTHING to do with her breaking down. Check it (read from the bottom up):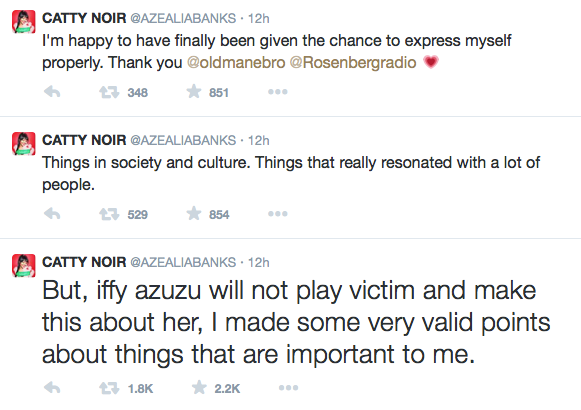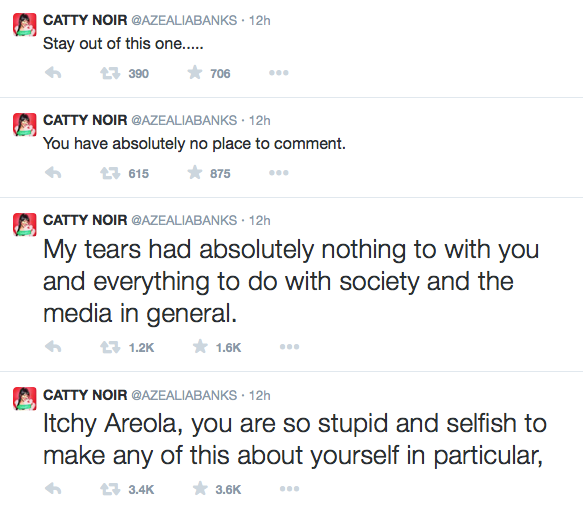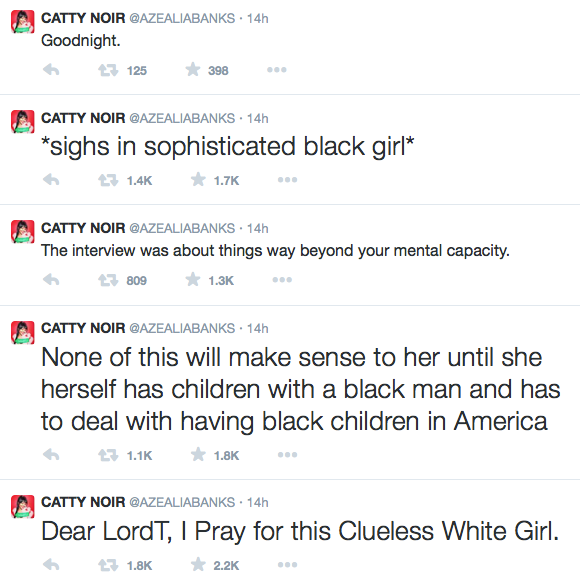 "Itchy Areola"-- Ha!
Then today, Solange hopped on Twitter and issued out a "Thank You" to Azealia.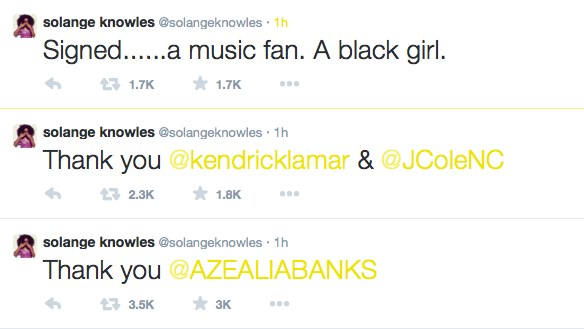 Seems Solo is standing with those who feel "certain people" are being culture vultures.
Also, Azealia was chatting it up with her fans on Twitter about how the media plays a huge role in her feud with Iggy. She blames the media's use of photos and wording to sensationalize their point. She tweeted: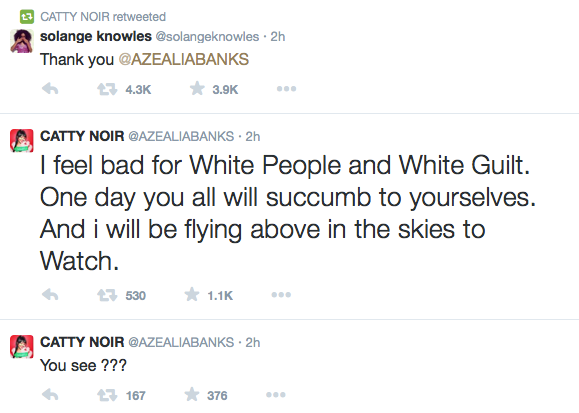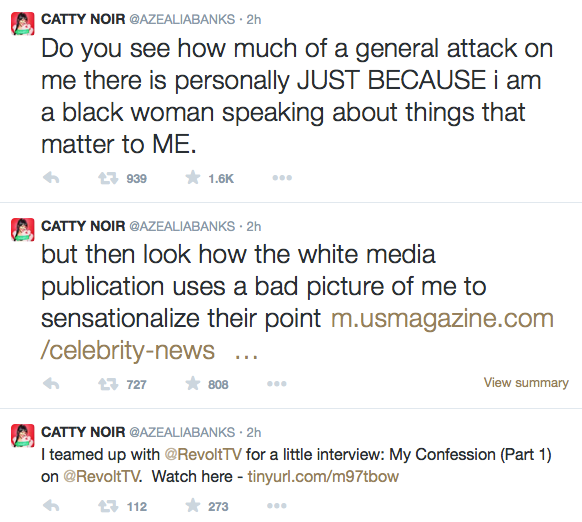 For those of you calling her bitter, she had a few words:

And she also retweeted this: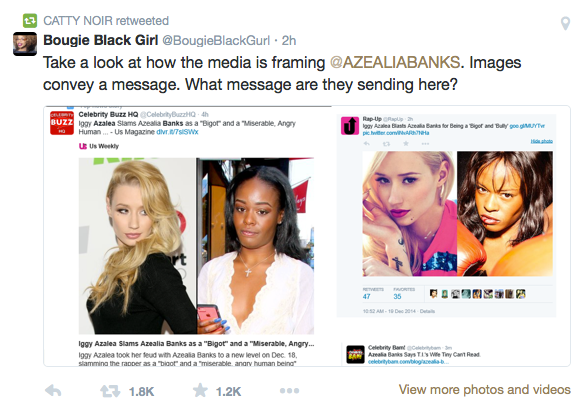 Hmm...does Azealia have a point?
Photos: Getty
​ ​
​ ​ ​