SISTER WIVES: Raptors Baller Lou Williams HOSTS A Holiday Party...With BOTH Of His Girlfriends!
​
Dec 26 | by _YBF
​ ​ ​ ​
Lou Williams, a star shooting guard for the Toronto Raptors is about to change the game, because "cheating" is so last season. Peep the photos inside of Lou creating a peaceful co-existence with his two girlfriends.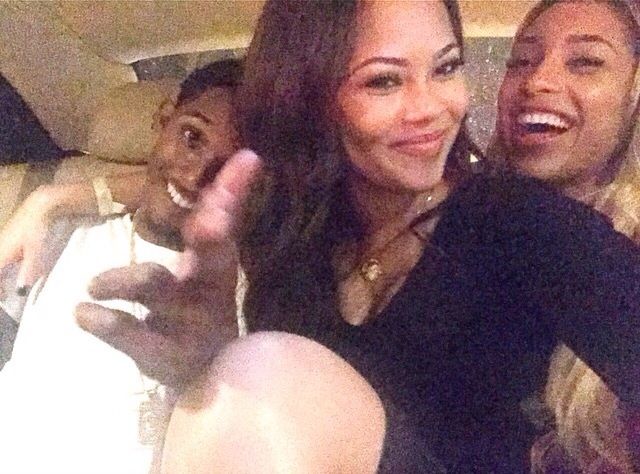 If you've never heard of Lou Williams, grab a pen and take notes because his LouWillVille lifestyle may become some dude's "blueprint." It's worth noting that Lou is one of the top players in the Eastern Conference and he signed a 3-year contract for $15M, which pays him $5,225,000 a year. Outside of his wealth, his lifestyle is raising eyebrows because he parades around two chicks who go by the nicknames Brown (Rece Mitchell) and Blonde (Ashley Henderson).
The threesome (shown above in an Instagram candid) are one big menage-a-trois of fun.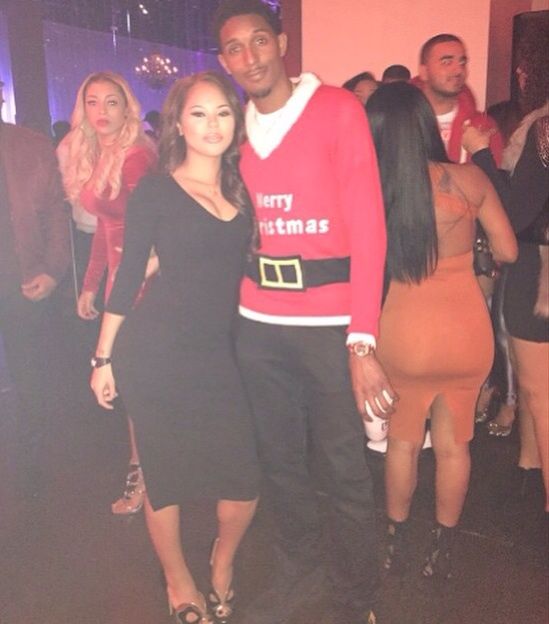 Over the holidays he hosted a party at the gorgeous Le Fais Do-Do venue in midtown Atlanta, where guests enjoyed a night of music, entertainment and spirit sponsor Luc Belaire. But here's the best part.....he hosted with his TWO girlfriends, Brown and Blonde. And the chicks are all on-board with how it goes down.
On her Instagram, Rece posted this about her sister wife , "The one that makes me smile when I'm down. Calls me beautiful when I look like shit. My partna .. Nothing but love @thee_ashdash #Louwillvillexmas"
No cat fights here...
Reportedly, Lou has been very open about loving two women and has supposedly said he asked them if they would be down fora triangle style relationship since he was in love with them both. And since everybody's all down for the fun, who are we to judge? *JUDGING*
In addition to Ciara the Painter, a renown Atlanta artist who provided beautiful holiday themed full body art, the party was attended by Mike Scott of the Atlanta Hawks, ATL hip hop artist K Camp, rap group Travis Porter, super producer Drumma BoY, MMG artist Tracy T and others.
We already know why Lou has a smile on his face! He's living the posible dream life of som men. It's what Stevie J was trying to pull off on "LAHH ATL"....everybody get on the bus!
After the party, the ladies (and perhaps a few others) spent the Xmas holidays with Lou as well. Chile...
Photos via LouWillVille/rece_gorgeous/thee_ashdash Instagram
​ ​
​ ​ ​