SIN CITY: Tyga & Kylie Jenner In Las Vegas Together….And Blac Chyna's There Too...
Jan 02 | by _YBF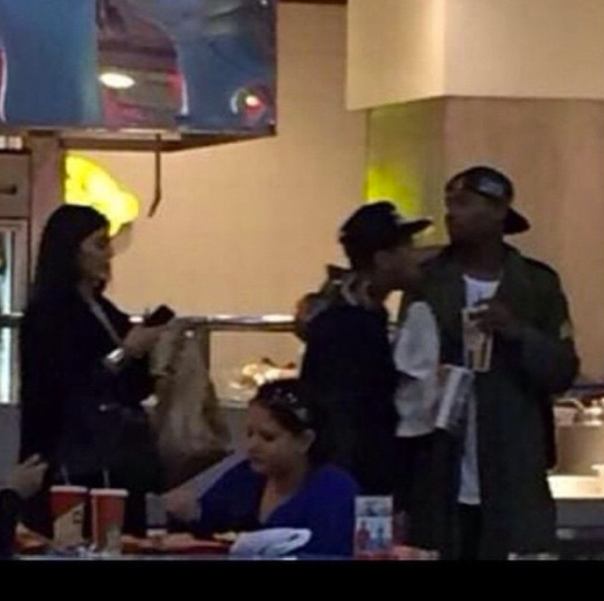 Tyga and Kylie Jenner have been spotted together….again. This time they're in Las Vegas….but guess who else is there? His baby mama Blac Chyna! And get this….chick posted up a pic of her boobs on Instagram sending Happy New Year wishes to her former lover. Hmm…is she trolling? More inside….
Lately, 25-year-old Tyga and 17-year-old Kylie Jenner have been spending much of their free time together. So it comes to no surprise the two are now together in Las Vegas.A fan spotted the two "hanging out" together in what appears to be a mall food court.
But guess who else is in Las Vegas? Tyga's baby mother Blac Chyna. Chick is in town for club appearance at Ace of Diamonds strip club tonight (we hear Amber Rose is there as well). And she wants everyone to know she's in town, including her son's father. Chyna snapped a pic of her cleavage and posted it up on Instagram (which she soon deleted) with the caption:

"Happy New Years @kinggoldchains !"
Is she trolling? Is it about to get nasty between Kylie and Chyna? Or will Chyna keep the peace to make sure she stays on the list for her "bestie" Kim K (Kylie's sister's) parties? We shall see...
Photos: Baller Alert