Michael Strahan Talks Getting Love From The Ladies In "Men's Journal" + Terrence Howard & Taraji P. Henson For "THR" + Vanessa Simmons For "ShuString"
Jan 07 | by _YBF
Michael Strahan, Terrence Howard, Taraji P. Henson and Vanessa Simmons are among the faces "tanning" newsstands this month. Check out their covers inside....
Let's face it....everybody love's Michael Strahan. Except maybe his ex-wife and ex-fiance. But we're sure the former Mrs. Strahan's alimony checks keep her happy. The lovable gap-toothed media personality, who stars on "GMA", ESPN and co-hosts "Live With Kelly & Michael" covers the January 2015 issues of Men's Journal where he opened up for a brief profile. Check out 9 things Men's Journal learned during their chat:
Nothing can replace the rush of playing in the NFL.
"There's nothing you can do to match it. The sooner you realize it, the better you'll be for it," says Strahan. "There's nothing in life you can do. You can go jump out of planes all you want. You're not going to replace it."

He's considering adding Game Show Host to his resume.
Strahan is now in talks to host an undisclosed game show, but he admits that "four [TV shows] might get me close to jumping the shark."

You won't see him joining co-host Kelly Ripa to run the New York Marathon.
"If you see me running more than 300 yards, call the cops."

He almost dropped out of college.
"I just felt a step behind on everything. I felt I was a step behind on a joke. I was a step behind on what was cool. Everybody had references I never got."

But his father turned him around while home for Christmas.
"That was the first time I realized I had to do things on my own, had to make things happen. No one was going to do it for me."

He used to work out to Jane Fonda tapes in high school.
Strahan, the youngest of six, took up the routine after his siblings joked about his "booty."

He enjoyed his cameo as a stripper in the Magic Mike sequel.
"At first it was scary and humiliating," says Strahan. The film's star Matthew McConaughey agrees: "Yeah, but after you did that first take, you wanted to go again and again." Strahan responds: "Oh, yeah, I wanted to perform."

He's not comfortable being considered "handsome."
"For me, with women right now, it's very difficult, because what are they attracted to? I don't know. You may say it's me, but how do I know that? Before, I was just a big gap-toothed football player. Now all of a sudden I'm handsome? Which one is it?"

He likes being an example of hard work for his daughters.
"They'll be like, 'Daddy, you have to go here? Why do you have to do that?' I'll explain, 'You like toys? How do you get these? You need money. How do you get money? You have to work.' They get it now. They have no problem with it."
Interesting statement about the love he's now getting from women....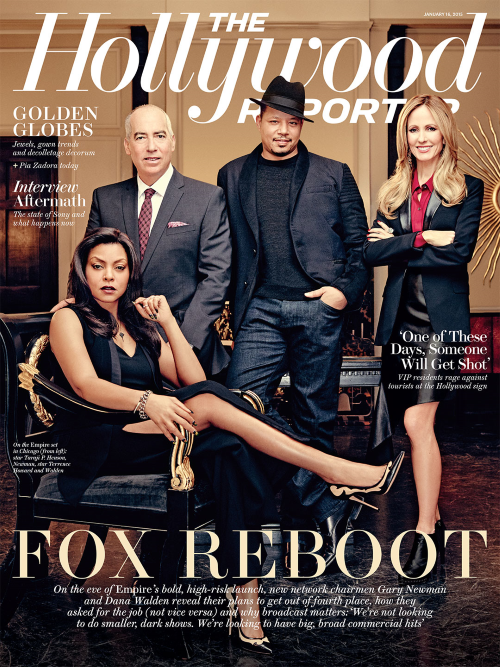 Tonight, Terrence Howard & Taraji P. Henson are ready to set it off with their highly-anticipated original series "Empire."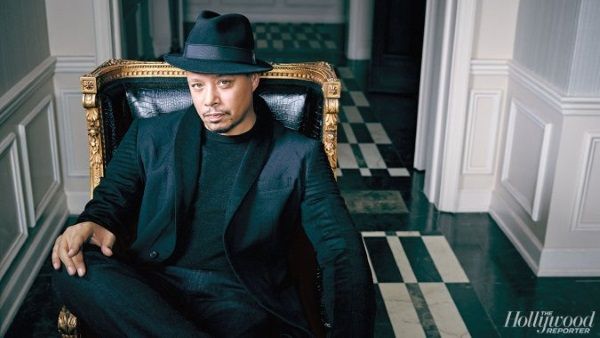 Inside their new The Hollywood Reporter cover story, director Lee Daniels explained why he pitched the series to FOX:
"Most of my relatives can't afford cable, but they can afford Fox. The choice of the latter? Because Fox would let me be me as much as they could let me be me."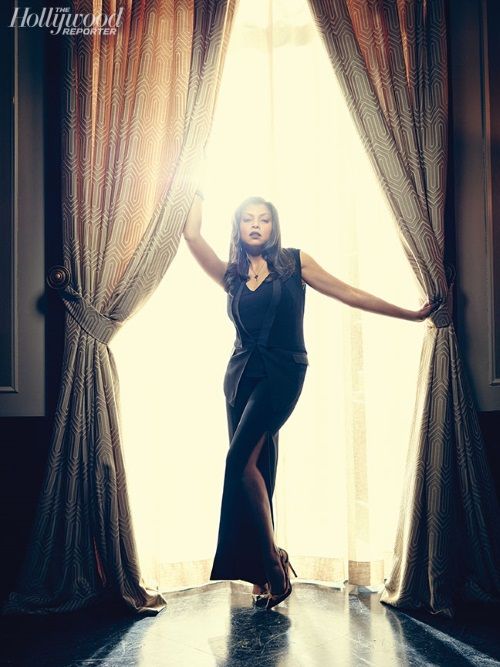 Lee also speaks about his writing staff of eight (four of them African-American) as well as the series' showrunner, The L Word's Ilene Chaiken. Like Lee, Ilene is gay. And since one of the central storylines of the story deals with gay issues, it was an important qualifier.
He said, "She understands what it's like to be labeled different. When one is writing about being disenfranchised in some way, I think that it's really important to know what that feels like." Ilene adds, "and though not impossible, it's harder for somebody who's always been a part of the dominant culture and never ever had to fight for representation."
Read the article here and check out "Empire" tonight on FOX at 8pmCT.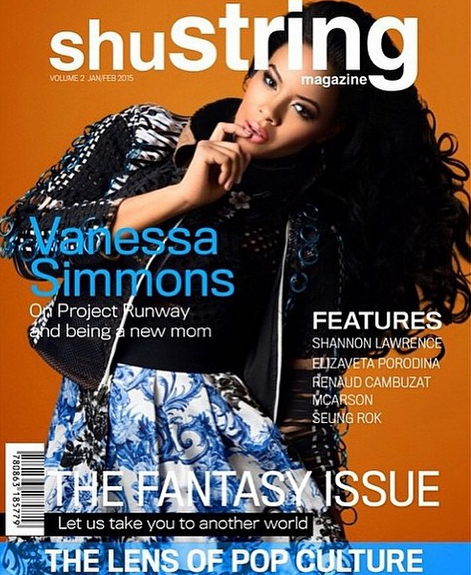 New mom & Angela Simmons' big sis Vanessa Simmons covers the latest issue of shuString Magazine.
Vanessa uploaded pics from the mag's photoshoot to her Instagram. And she looks fab.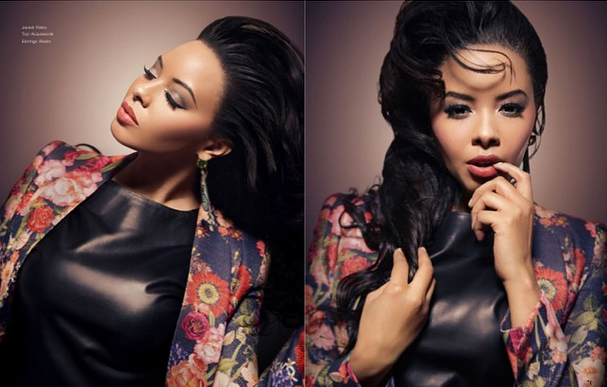 The article is available for purchase on shuString's website.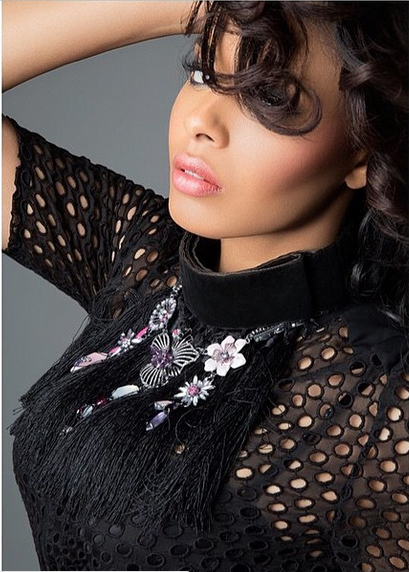 In February, Vanessa is set to star in Hollywood Chaos. She plays Alexis Burns, a naïve entertainment reporter who is so desperate for a promotion that she exposes the secret lifestyles of her celebrity friends. When she realizes the consequences of airing her TV special, she is torn between moving up in her career and damaging her friendships. Watch the trailer...
Photos via Vanessa's Instagram/Miller Mobly (for THR)/Mark Seliger