Chris Brown's Probation REVOKED After Traveling WITHOUT Permission & Two Club Shootings + Jordin Sparks Dishes The REAL Deets On Jason Derulo Split
​
Jan 15 | by _YBF
​ ​ ​ ​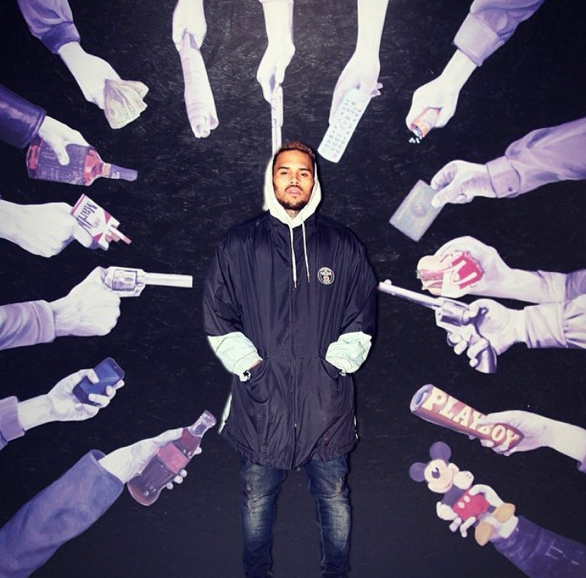 Chris Brown's probation has been revoked after traveling to San Jose without permission. And those two club shootings that popped off during his performances recently didn't help any. Get the deets and sip this hot tea Jordin Spakrs is spilling about her break up with Jason Derulo inside….
Chris Brown is back in the hot seat.
Fresh off the set of his "Ayo" video, Chris Brown appeared in court today for a progress report for his probation situation in his "Rihanna" case. And unfortunately for him, a L.A. judge revoked his probation! He's free for now, but he will have to face the music soon.
You'll recall, Breezy hit the stage at a club in San Jose on Sunday when shots rang out, injuring five people. The thing is, he did not get approval prior to traveling to San Jose, violating the terms in his probation. Los Angeles Superior Court Judge James R. Brandlin also brought up another case when Breezy was set to perform and shots rang out in the club. Suge Knight and a few others were injured in a shooting during a VMA party at 1OAK back in August.
Although he wasn't involved in either of the shootings, officials fear for people's safety during his concerts. And they want him behind bars!
TMZ reports:
As for why the shootings are an issue, they were raised in the probation report. The judge noted so far there's no evidence Chris was criminally involved, but the probation officer says, "There is also concern that when he performs or attends at some of his public events, people will get shot or seriously injured."

The probation officer also notes Chris has been arrested twice while on probation -- once for assault in DC and also for throwing a rock at his mom's car in rehab. And the officer notes Chris was "making comments about knives and guns during a group [rehab] meeting."

The probation officer -- who thinks Chris is focusing too much on his career rather than community service and rehabilitation -- recommends to the judge that Chris serve time. The officer says the singer has shown "a pattern of making choices that are counterproductive."
Yikes! Breezy goes back for a formal hearing March 20th. This definitely puts a damper on his upcoming "Between The Sheets" tour with Trey Songz and Tyga, which is scheduled to kick off Jan. 27th.
Check how it went down below:
Sighs....
In break up news....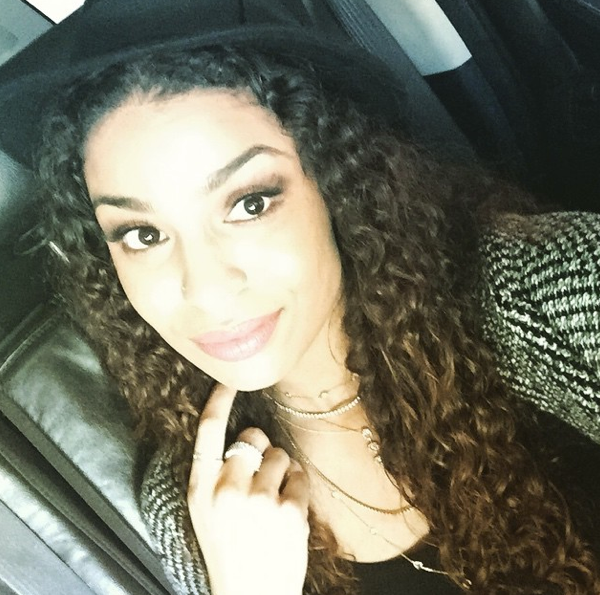 It has been about five months since "No Air" singer Jordin Sparks and her R&B crooner boyfriend Jason Derulo called it quits. Both have offered up interviews about their break up since the announcement, with Jason being a little more open (and a little harsh) than Jordin. But now she's ready to give her side…with a few of the dirty details.
During an interview with Power 105's The Breakfast Club, Jordin revealed Jason broke up with her and never said a word to her again! Matter of fact, she didn't even know they were officially broken up when he decided to call it quits.
She said one day they got into a huge argument, but once they calmed down, she apologized and everything seemed fine. After that, she hit him up (several times) and he never responded! After not hearing anything from him over a period of time, she texted him and told him to get his things out of her house (he was living with HER). She said that was the last she heard of him, after he got his things of course.
In case you haven't heard, Jason said in a few interviews he wanted to get the car he gave her back. She admitted he "purchased" her a BMW as a gift. But come to find out, he LEASED the vehicle! He never told her he leased it, so payments may or may not have been paid. Either way, no sweat off her back. She took the car back to the BMW dealership and bought her a brand new JEEP for her birthday (which she flossed on Instagram).
No hard feelings though. She wishes him well and said he isn't a bad guy.
Check her full interview below:
Photos: Chris' IG/Jordin's IG
​ ​
​ ​ ​