ARE WE HERE FOR THIS? NBC Is CONSIDERING A LIVE REMAKE Of The Wiz/The Wizard Of Oz?!
​
Jan 16 | by _YBF
​ ​ ​ ​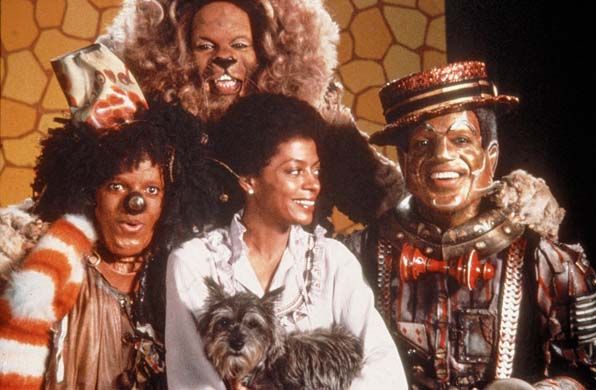 There's a good chance that NBC could remake the 70s classic The Wiz as a live television musical! Here's the question....are we here for this? More inside...
TV's next live musical event could be The Wiz. Let us explain....remember NBC's live remakes of Peter Pan and The Sound of Music? Since they were pretty big ratings hits, despite the remakes being quite terrible, NBC would like the spin the wheel again.
Now NBC's entertainment chairman Robert Greenblatt says 1957's The Music Man will be the network's next live musical. What's The Music Man? You might know The Music Man through its two most famous incarnations: The Wizard of Oz and The Wiz.
Since NBC has optioned the rights to both musicals, we're not sure which version might hit the screen but we're leaning towards The Wiz and some of our favorite YBF talent. Only IF they do Diana Ross, Michael Jackson and the rest of the cast and movie jusice.
Maybe they should cast Tank in a starring role so he can feed them babies and get off Instagam! And who's going to deliver a knockout 2015 version of "Home" (originally sang by Stephanie Mills and Diana Ross).
Who would YOU cast as Dorothy, Tin Man, The Cowardly Lion or Scarecrow?
Photo Movie Classics/Paramount
​ ​
​ ​ ​