SUBLIMINAL SHOTS: Is Wiz Khalifa ACCUSING Amber Rose Of Keeping Baby Bash AWAY From Him?!
Feb 04 | by _YBF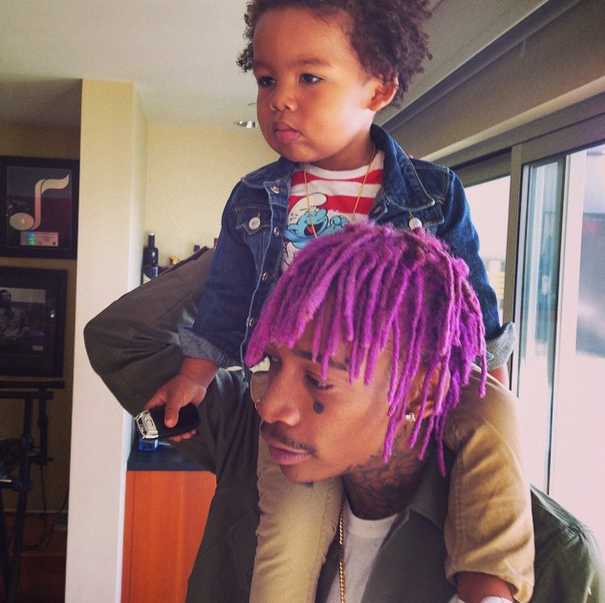 Is Wiz Khalifa sending subliminal shots alluding his estranged wife Amber Rose is keeping Baby Bash away from him? Decide for yourself inside….
We were shocked to learn that Wiz Khalifa and Amber Rose decided to call it quits after just one year of being married. And once Amber officially filed for divorce, we were even more shocked to learn that she was requesting $1 million in spousal support (which was NOT in the original pre-nup) AND she petitioned for FULL custody of their son Sebastian "Bash" Thomaz.
Wiz agreed to cough up the $1 million, but he was NOT willing to give Amber full custody of their baby boy. He filed his response to her divorce petition asking for joint custody of Baby Bash. That's fair, right?
As they continue to work out their issues on paper, it seems they're now having co-parenting problems. After reading Wiz's latest tweets, it appears Amber could possibly be keeping Baby Bash away from him. And he's not happy about it.
The "Young, Wild & Free" rapper posted up a series of tweets where he bashes women who use their children to spite the father calling them "foul creatures". We're not exactly sure what went down, but he eventually got to see Bash.
He tweeted (read from the bottom up):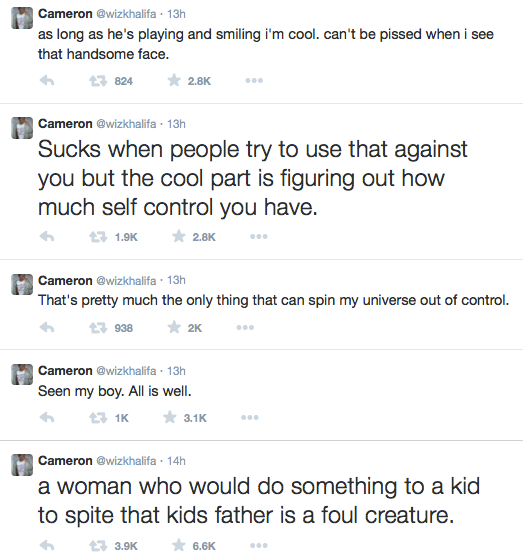 Sounds like he's referring to Amber. A fan encouraged Wiz to get his wife back but he has NO plans of getting back with her, at least, that's what he said. Peep the tweet:
Damn!
With Amber trekking all across the country "working" as she makes appearances and hitting up strip clubs, why not let Baby Bash spend time with his father (if true)?
As of now, Amber has not responded. Looks like there MAY be a nasty custody battle brewing.
Photos: Wiz's IG/Amber's IG