TV FAB: Richard Pryor's Widow REVEALS Why Mike Epps Was Chosen OVER Nick Cannon + "EMPIRE" Breaks 23-Year Ratings Record
​
Feb 07 | by _YBF
​ ​ ​ ​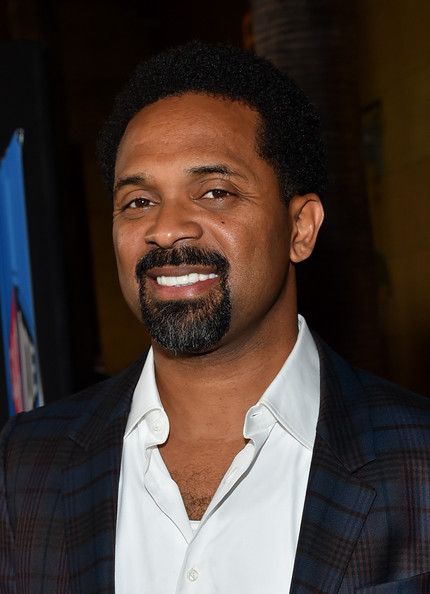 Richard Pryor's widow is speaking out about why Mike Epps is the best choice to play her late husband. Find out what she said inside and get the deets on "Empire" and its latest ratings success.
In a new interview with Madame Noire, Jennifer Lee Pryor, the widow of Richard Pryor, opened up about the forthcoming Richard-biopic and explained how Mike Epps beat out Nick Cannon for the role. She also opens up about fights with his kids and other gems about Richard fans would love to know. Here are the highlights:
WHY MIKE EPPS BEAT OUT NICK CANNON AND MARLON WAYANS FOR THE ROLE

I think Mike has a rawness about him that is very similar to Richard's rawness. You know what I mean? Nick is a delightful person, I think he's a very nice guy and I think the same of Marlon, but I don't feel their rawness. That's not an insult, it's just a fact. Some people look kind of shattered when they walk into a room and Mike's got that vulnerability and you can identify that. Marlon doesn't have that, nor does Nick. They're both very talented and their both very likable, they're both great guys and they'll obviously be in the business for a very long time, but…it's just different. When you're going to play Richard, who's a very raw person, you have to be able to embody that and identify with that, and Mike can do both.

ARE COMEDIANS THE SADDEST PEOPLE?
It's true. I was married to Richard twice. We were married back in the day, and when I came back to take care of him, we remarried. Not to say he wasn't fun to be with, because we had a lot of wonderful, funny and fun times together, but yet, there was a darkness that he would display in private that could be very disturbing and very sad to witness. Very tragic. He did come from a dark place. And the family was interesting because they provided Richard with that material in a great way. The fact that he could turn that pain into magic, into comedy, to me, was some sort of alchemy. It was some sort of wonder. It was absolutely amazing to me that he could do that, and amazing to everyone else. That's what was Richard's profound effect in the world of comedy, as well as, just in his work in general. How could he do that? Making a joke about his father punching him in the chest. That's a sad story, but he did it. He took all that pain and heartbreak and just flipped the switch.

HER ISSUES WITH RICHARD'S GROWN CHILDREN
Well, I have to tell you that Richard Jr. surprised me because we were on good terms. I was actually supporting him while the kid's trust was in litigation because Elizabeth [Pryor] sued me. And while it was in litigation I helped him and basically carried him until it was settled and I won. They kept going to court but they kept losing. It was very sad because I kept offering olive branches and they kept swatting them, so it was like, "Okay, well, I tried." So it was really surprising and hurtful with Richard Jr. I'm not currently speaking to Richard Jr., nor Rain, nor Elizabeth, but I do get along with Kelsey and Steven, the younger ones, and I'm very grateful for that. I share a very warm, loving relationship with them.


As far as the film's schedule goes, Jennifer revealed that Lee Daniels is still writing the script and shooting is expected to beign in March.
On television...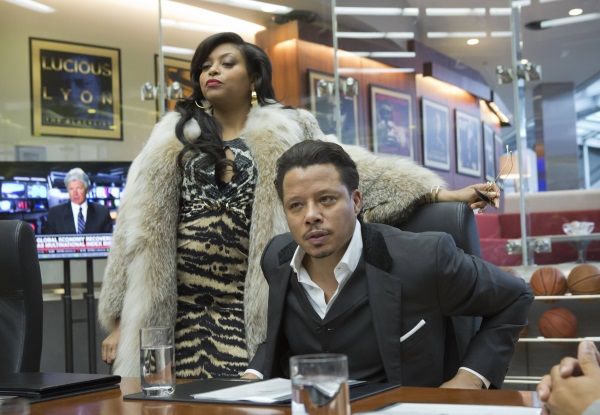 It looks like Lucious and Cookie Lyon are TV's hottest commodity. While some hit shows seem to "peak" early in terms of their ratings, "Empire" is breaking all the rules as its ratings grow week by week. Nielsen results from Thursday afternoon show that "Empire" finished with 11.47 million total viewers and grew in overall audience for a fifth straight week! This means they have broken a record of being the first networlshow in at least 23-years to grow consistently throughout the first five showings.
In total viewers, it has set a series high with each episode since its premiere: 9.9 million, 10.3 million, 11.1 million, 11. 4 million and now 11.5 million.
Congrats to the Empire!
EXTRAS:
1. Rosie O'Donnell announces her departure from "The View" and reveals her split from wife Michelle Rounds. Story.
Photos via Getty/FOX
​ ​
​ ​ ​