Naturi Naughton On Being BROKE During 3LW Days + First Lady Michelle Obama COVERS Cooking Light's March 2015 Issue
​
Feb 10 | by _YBF
​ ​ ​ ​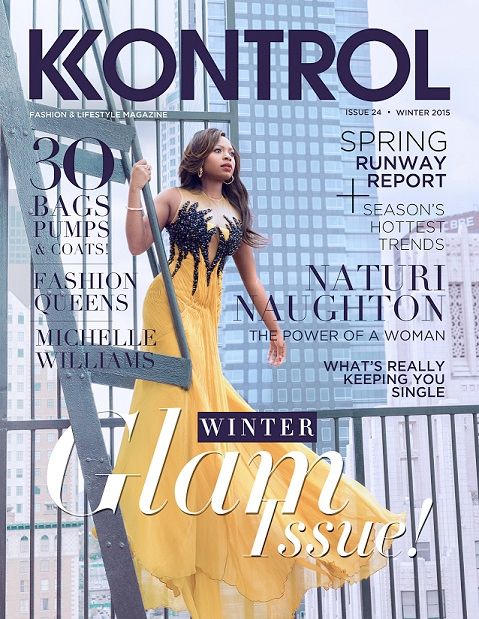 Naturi Naughton and our First Lady Michelle Obama are bringing the fabness with the new magazine covers. Peep Naturi in a glam look for KONTROL magazine's Winter Glam Issue and a fresh-faced Michelle Obama on the cover of Cooking Light inside….
You likely remember Naturi Naughton in the platinum-selling group 3LW that churned out hits such as "No More (Baby I'ma Do Right) and "Playas Gon' Play" in the early 2000s. But Naturi has come a long way since her days of singing teeny-bopper songs in a girl group.
Leaving her singing career in the past, Naturi turned to acting where she's steadily "earning her stripes" as a solidified actress. Since entering Hollywood, she nabbed a role as rap legend Lil Kim in the film Notorious. She also starred in Fame, Lottery Ticket and TV series "The Client List", to name a few. Now she's captivating audiences as Tasha St. Patrick on the hit STARZ series "POWER". And she's quickly become one of our faves.
It was a long road for the YBF chick as she went from a platinum-selling girl group to being broke. And in KONTROL magazine's Winter Glam Issue, Naturi opens up about her journey from success to hitting rock bottom to steadily climbing back to the top. She talked about feeling not good enough while she was in 3LW as people would comment negatively about her skintone, being BROKE while in a top-charting group and now starring in a new hit STARZ series.
Below are the highlights:
On not feeling accepted while in 3LW:

"During 3LW I was told so many things, a lot of them weren't always positive, but you know I'm a brown skin black woman. At the time there were certain fads. I use to sometimes feel inadequate or feel like I wasn't enough. The group had a lot to do with that by telling me; my voice was too soulful, [since] I was a darker skin girl I wasn't as popular. It was a certain image I had to dress and be a certain way in order to be acceptable."

On who made her feel inadequate:
"I would say management mainly, the group mem… [pauses]. I mean it was so long ago. I just know it was a lot of different angles, but mainly it was the inner circle of our management and production company."

On being BROKE while in the group and how it molded her into the person she is today:
"When I came out of 3LW I had been rocked to my core. I had never been so shaken up by life. As a teenager I was in the platinum selling girl group who had a number one song on TRL, 106 & Park, life was crazy, but yet I had no money. I was broke. I was starting from the ground up. I didn't have a deal. I had to go back to school and find myself. It was a blessing actually. It was hard, but it was the best thing that could ever happen to me. It was a great learning experience that had its ups and downs. I'm really grateful for it all. It shaped me to learn more about myself."

On playing Tasha St. Patrick in "POWER":
I connect to her vulnerability. Tasha is seemingly very strong she's presenting this idea of perfection that makes her look insecure. And I have felt that way sometimes. Where people think 'Oh well you have it all together', but not know how I truly feel as an actress in this business. Some days being a black woman in Hollywood its not easy. I feel vulnerable, misunderstood, and overlooked sometimes. That kind of vulnerability comes from a real place."

Naturi's issue hits newsstands Feb. 23rd.
On another magazine front.....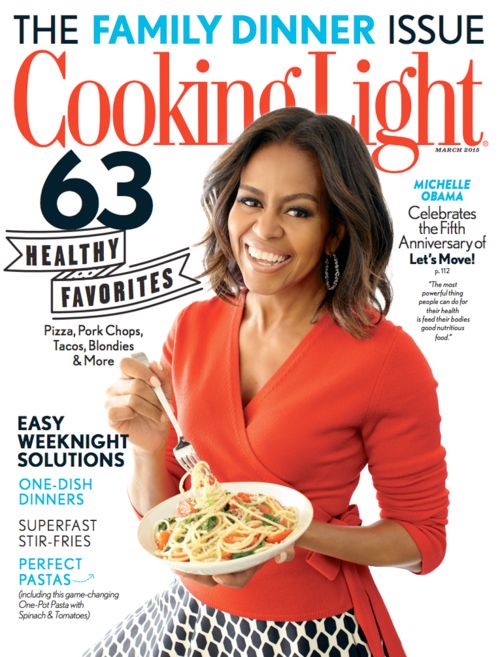 Our lovely First Lady Michelle Obama is gracing the cover of March 2015 issue to commemorate her 5th anniversary of her Let's Move campaign. And get this, she's the first person to ever grace the cover of the healthy lifestyle magazine. Woot!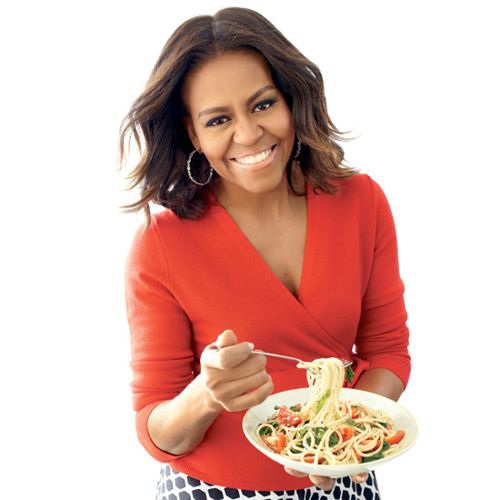 In the cover story, FLOTUS talks about the importance of families cooking dinner rather than grabbing fast food and processed foods and how it's important to your overall health. She said,
"The most powerful thing that [people] can do for their overall health is feed their bodies good nutritious food," she says. "If you don't like the doctor, if you don't like the government, if you don't like folks messing with your life, the best thing to do is make sure you're healthy."
Mrs. Obama also talked about what she ate growing up as her mom prepared all of the family meals. She said,
"She was famous for her lemon chicken," Mrs. Obama says, "and that was a good Sunday dish," as was roast beef that would go into sandwiches for lunch on Monday and Tuesday. Weeknights meant lasagna, the "unfortunate liver Wednesdays," fish on Fridays, and the occasional pizza takeout. "There was a pattern to what we ate," she says. "There were familiar flavors … we would sit around the table with the plastic tablecloth, and that's when we would catch up and we'd talk about what we were eating, talk about what was going on in the day."
And although The Obamas are in the White House and have chefs to prepare their meals, family dinner is still a tradition. She said, "the conversation and the mood and the tone are still the same. [Between 6:30 and 7 p.m.] is our most important time of the day".
Nice! Check out her full interview here.

Photos: KONTROL/Cooking Light
​ ​
​ ​ ​