TV PREVIEWS: Tami Roman Returns to Reality TV On "Marriage Boot Camp Reality Stars" With Her YOUNG Boyfriend Reggie Youngblood!
​
Mar 10 | by _YBF
​ ​ ​ ​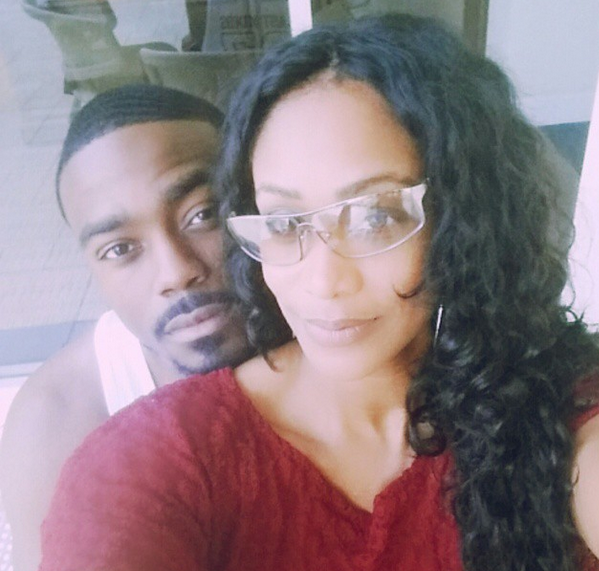 Season 3 of "Marriage Boot Camp: Reality Stars" is upon us and it features the return of former "BBW" star Tami Roman alongside former NFLer Hank Baskett and Danity Kane singer Aubrey O'Day. Watch the preview inside...
Today, WE tv revealed the season three cast of the hit series "Marriage Boot Camp Reality Stars," which is heading into our homes on May 2015.
This season's couples include Kendra Wilkinson & Hank Baskett (Kendra on Top), Mike "The Situation" Sorrentino & Lauren Pesce (Jersey Shore, The Sorrentinos), Danity Kane's Aubrey O'Day & Travis Garland (Making the Band, Celebrity Apprentice), Tami Roman & Reggie Youngblood (Basketball Wives), and Jeff Schroeder & Jordan Lloyd (Big Brother).
SIDEBAR: Tami Roman has also filmed scenes for the upcoming season of "BBW: LA." It looks like she's ready to dive deep into the reality tv pond again. And her young boo-thang (he's 17-years younger) is cute!
Here's who else is on board:
Kendra Wilkinson & Hank Baskett
Life was perfect for Kendra Wilkinson and Hank Baskett until a tabloid scandal tainted their happy household. They had a beautiful child with one more on the way, when Hank made a decision that will haunt him for the rest of his life. Now, Hank is trying everything in his power to get their lives back on track. Marital troubles can be hard on any couple but add the constant pressure of the tabloids and social media and that's a recipe for disaster. Will Kendra be able to forgive Hank and move on with the rest of their lives?
Mike "The Situation" Sorrentino & Lauren Pesce
Long before reality TV came into the picture, Mike "The Situation" Sorrentino and Lauren Pesce were college sweethearts. The couple took a hiatus from their relationship and went their separate ways. Mike found fame in the blockbuster reality TV series "Jersey Shore" and the acquaintance of many, many women. Unfortunately, the dark side of stardom got the better of him as addiction reared its ugly head in the process. After getting clean and sober Mike and Lauren rekindled their relationship, however Lauren is struggling with the possibility he could relapse. Can a bad boy really change or will old ways and bad habits leave her to pick up the pieces?
Aubrey O'Day & Travis Garland
Rock stars work hard, play hard and for this rock couple, they FIGHT HARD. Aubrey O'Day and Travis Garland have suffered through every relationship issue from miscommunication to mistrust including allegations of infidelity. Working in the music industry has proven detrimental to the couple and breeds competition and jealousy between them. Their relationship has gotten so toxic she has moved out of the home they once shared. Aubrey believes that they are meant to be together, but they have NO idea how to be together. Boot camp is the last resort for this couple.
Tami Roman and Reggie Youngblood
The basis of all good relationships is time together, but this on again off again couple has spent almost as much time apart as they have together. While apart, Tami Roman and Reggie Youngblood both dated other people, but always gravitated back to each other. With a 17-year age difference, they are at different chapters in their lives. Tami has been married, divorced, and has raised two beautiful girls while Reggie is dreaming of the day when he can see her as his bride walk down the aisle and have a child with her. Can these two manage to get and stay on the same page or will that ultimately be their demise?
Jeff Schroeder & Jordan Lloyd
America watched Jeff Schroeder and Jordan Lloyd fall in love on TV and viewers couldn't help but fall in love with them as well. They are the perfect couple… on the outside, but what's really going on behind closed doors? Since the beginning, communication has always been an issue. They've also struggled through a long distance relationship until she picked up her life and moved across the country for him TWICE. Not only was Jordan taken outside of her comfort zone, but gave up her small town values for the big city lights. Are they living in bliss or in ignorance?
We'll DEFINITELY be watching!

Photos via Tami Roman's Instagram
​ ​
​ ​ ​