EX-FACTOR: "EMPIRE" Stars Tasha Smith & Terrence Howard BOTH Doling Out Tons Of Cash To Ex-Lovers
​
Mar 30 | by _YBF
​ ​ ​ ​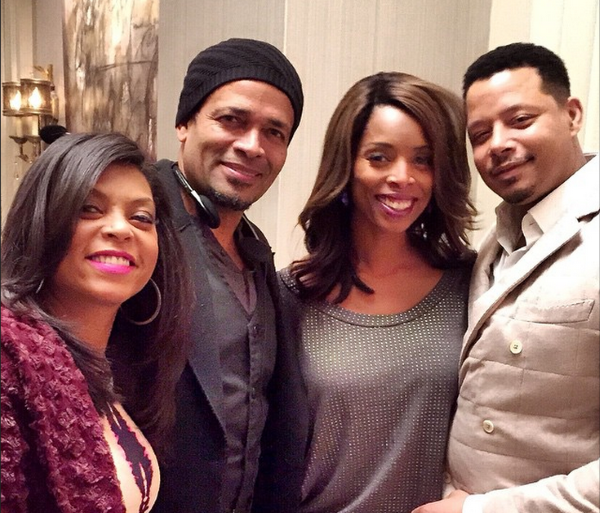 Thanks to the success of "Empire", the exes of stars Terrence Howard and Tasha Smith are expected to see nice paydays. Deets inside...
Mo' money...Mo' problems....
Being tied to the hit show "Empire" is bittersweet for stars Terrence Howard and Tasha Smith. Thanks to bad breakups, both are having to pay out large sums of cash to exes.
We've been keeping you up to date about the nasty battle between Why Did I Get Married star Tasha Smith and her ex Keith Douglas. A few months ago, a judge ordered her to pay him $50K while financial terms were sorted out and now...we've got that update. Thanks to her success in Hollywood, Tasha has to cough up nearly $7k/month in spousal support to Keith. The only sweet spot (outside of peace of mind) is that Keith had to return Tasha's Mercedes to her.
When Season 2 of "Empire" starts taping, she'll be able to swap sob stories with Terrence. His ex-wife Michelle Howard (who already gets $5,800 per month in spousal support) has filed new paperwork. Thanks to what was worked out during their divorce (he's already remarried and expecting a kid), Michelle gets 21% of anything Terrence made over $62,500 in the first 3 months of this year. TMZ did the math and since Terrence pulls in $125k per episode (and 3 episodes were shot this year) Michelle is owed $65k.
We can safely say that Keith and Michelle are VERY happy with the success of their ex-partners.
Photo via Tasha Smith's Instagram
​ ​
​ ​ ​