MAGAZINES: Zoe Kravitz OPENS UP About Her Struggles With Anorexia And Bulimia, "I Think It Was Part Of Being A Woman...I Felt Pressured"
​
Mar 31 | by _YBF
​ ​ ​ ​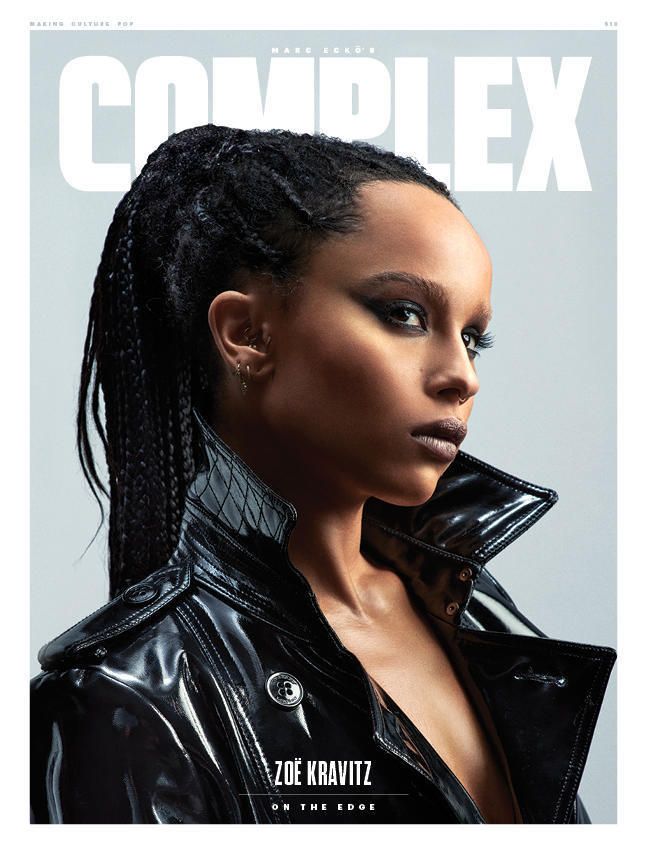 In her most shockingly candid interview to date, Insurgent star Zoe Kravitz opens up about her real life struggles with anorexia and bulimia and fitting in. More inside...
Some readers may find this hard to believe, but Lolawolf frontwoman and actress Zoe Kravitz has spent a great portion of her life dealing with insecurities and struggling to fit in. Yes, she's the daughter of an exceptionally beautiful mother (Lisa Bonet) and a talented and handsome father (Lenny Kravitz) but that often made her childhood more difficult.
In the April/May 2015 issue of COMPLEX, Zoe, age 26, is ready to own her womanhood and define herself on her own terms—in fashion, in film, in music.
The shocking interview details her struggles as the child of famous parents, the pressures of Hollywood and her very real battles with eating disorders. Check out the full article here peeps the highlights and racy photos below...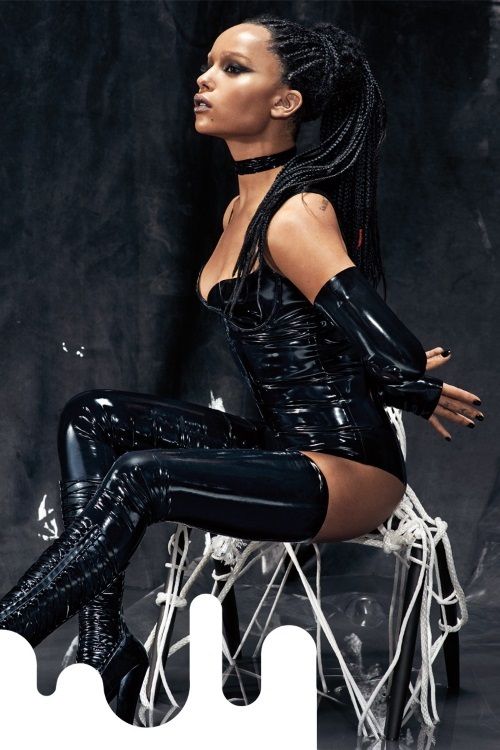 On the desire to fit in: "When I was younger. I really wanted to prove to people I was a normal human being, that I was cool, chill. When kids were mean, the first thing they'd say is, 'She thinks she's so fucking cool because her dad is famous. I just wanted to fit in."
On being raised by Lisa Bonet and Lenny Kravitz: "She wanted to give me an opportunity to be a normal kid don't think anyone knows how funny we are. It's like this whole thing where people think we're so cool and hippie and wear velvet...but we're the fucking nerdiest people."
On that time she met Ashton Kutcher: Once, when she was 15, Kravitz woke up to Ashton Kutcher cooking omelettes in her kitchen. "I [told my friend], 'We don't even know Ashton Kutcher. Why would he be here?' " Kravitz once explained on Jimmy Kimmel Live! "I went downstairs and had pimple cream on my face and was wearing a T-shirt. There he was, making an omelette. We sat there before school, and ate omelettes, not understanding why he was there."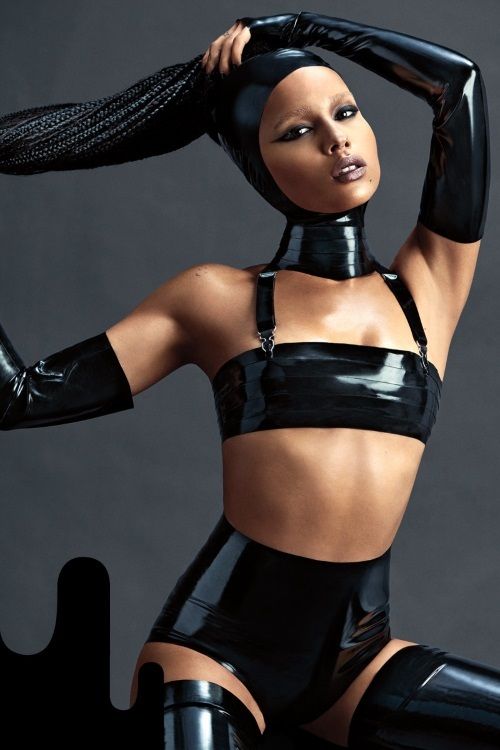 On her eating disorder: "I had a really hard time when I was 16, 17, 18. I started with the eating disorder in high school…." She trails off at this, and puts her hand to the side of her face, rubbing her right ear, and then dials back to the beginning of that thought: "Just [a hard time] loving myself."
On being anorexic and bulimic: "I think it was part of being a woman, and being surrounded by [fame]," she explains, before backtracking: "I don't think it was about the fame, but I think it was definitely about being around that world, seeing that world. I felt pressured."
On Dating: "NO ONE EVER ASKS ME OUT. WHEN I MEET A GUY WHO'S INTO ME, THEY'RE LIKE, 'YOU'RE SO COOL THAT I CAN'T HANDLE IT.'"
On being a Kravitz (and how it helps):"It was very easy for me to get an agent when I wanted to act, for obvious reasons," she says earnestly. "And I don't know, maybe it's not because they thought I was talented—I wasn't the most talented girl in the world when I was 15. It was because my parents were famous, and they were like, 'Cool, maybe we can make money off of that.' " She'll admit that things were handed to her. "I know so many talented people that do the most amazing things but they need to work at a restaurant. I don't. I can make all the art I want and get paid to do it—it's fucking crazy. I'm so thankful for it."
On Drake: "I'm very flirtatious...[But] he's family to me. He's a really, really awesome dude. We inspire each other...We play each other music."
Photos via CHRISTIAN ANWANDER
​ ​
​ ​ ​