Sevyn Streeter Talks Signing To Chris Brown, Kinky Sex Tales & Boyfriend B.o.B. + Ciara UNVEILS 'Jackie' Cover Art & Announces Upcoming Tour
​
Mar 31 | by _YBF
​ ​ ​ ​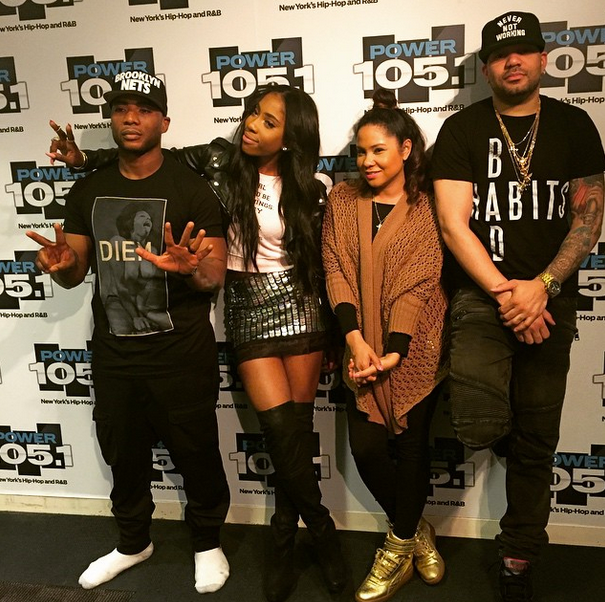 Sevyn Streeter popped in on The Breakfast Club to talk about her new album, how she signed to Chris Brown, how she gets down in the bedroom and more. Also, Ciara announced she's going on tour. Check out Sevyn's interview and CiCi's upcoming tour dates inside....
Singer-songwriter Sevyn Streeter stopped by Power 105's The Breakfast Club recently to chat with the radio hosts about her upcoming album, how she signed to Chris Brown and exposed a few kinky bedroom tales.
The "Don't Kill The Fun" songstress is gearing up for the release of her debut album titled On The Verge, the follow-up to her 2013 EP Call Me Crazy, But…
During her chat, Sevyn (who revealed she was once apart of the girl group Rich Girl) dished about her relationship with rapper B.o.B. Since announcing that they're a couple, it seems Sevyn has become comfortable with sharing details about her sex life, most notably, being choked during relations. (SIDENOTE: Remember when B.o.B. was giving "choking lessons" on Instagram?) She said she doesn't mind being choked and actually finds it sexy. Oh?! She also talked about how her relationship with the down south rapper is different from any other relationship she has been. Since they started off as friends, she said if they were to break up tomorrow, he would still be her friend.
The "Don't Stop" singer then went on to talk about how she linked up with R&B superstar Chris Brown. She said when she first met Breezy she was advised to stay away from him (assuming "they" were referring to his personal life struggles), but Sevyn turned a deaf ear and decided to work with him anyway. It's a good thing she did because once Rich Girl fell apart, she copped a record deal as a solo artist on Breezy's CBE label (under the Interscope Records umbrella).
Sevyn also talked about a track she wrote being featured on the Furious 7 soundtrack, crazy fans, making music with B.o.B. and more. Check it below:
Below are the highlights.
On being choked during sex:
"I think it's sexy. I think it's important you don't kill the fun. When you commit to somebody, when you take them off the market, I think that it is your job as a woman or as a man…I don't think you should ever say no. If you're tired, no. At the end of the day you took this person off the market, so don't you ever say no."

On the difference between dating B.o.B. from her last relationship:
"In my last situation I had to dim my light. He didn't want me to shine so it feels really good to be dating someone who has his own light. He is comfortable in his own skin and supports me."

On signing to Chris Brown when others told her not to:

"When I first met Chris I was still in Rich Girl and I was advised to not be around Chris. And I looked at them and said 'You're stupid.' You can't judge people. I just didn't agree with that. All I saw was a guy who was talented and amazing. My experience with him, he has always been great to me and he gave me an opportunity."

On being signed to Chris Brown:
"I think that the best thing my label, my team and Chris can do for me is allow me to find myself because for so many years I didn't have the opportunity to do that.

On Karrueche's sit down with Iyanla Vanzant:
"I can't speak on Karrueche's life."
Check her full interview below:

Coming to a city near you soon....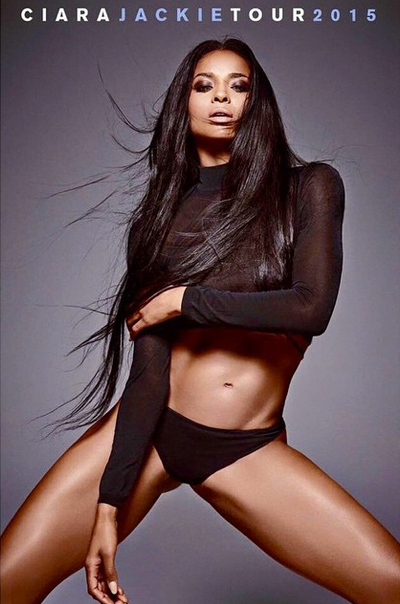 Along with her upcoming sixth studio album, Ciara will soon be hitting the road for a brand new tour.
For her first tour in nearly six years, CiCi will be singing and dancing to some of her classic hits and some of her new material from her upcoming album titled Jackie (named after her mother), which is scheduled to drop sometime in May.
This morning, the "I Bet" singer released the dates of Part 1 of her upcoming tour, which leads us to believe more dates will be added soon. She hit her Instagram account to announce:
"So Excited To Announce The #JackieTour! Been 6 Years Since My Last Tour! I'm About To Go INNNN #JackieTour (Part 1)"
Below are the upcoming dates:
May 3 Chicago IL
May 5 New York NY
May 7 Boston MA
May 9 Silver Spring MD
May 10 Glenside PA
May 12 Charlotte NC
May 13 Atlanta GA
May 15 Miami FL
May 16 Tampa FL
May 19 New Orleans LA
May 20 Houston TX
May 22 Dallas TX
May 23 San Antonio TX
May 24 Corpus Christi TX
May 27 San Diego CA
May 29 Riverside CA
May 30 Los Angeles CA
May 31San Francisco CA
UPDATE: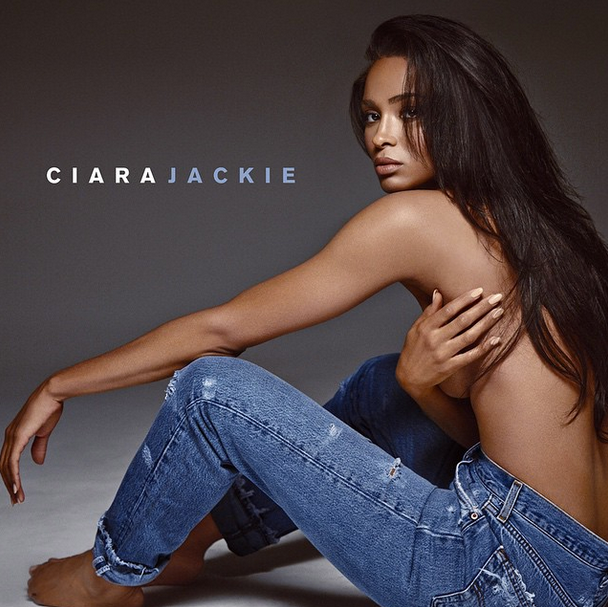 CiCi just unveiled her new cover art for her upcoming album, dubbing it her favorite one to date. She posted to Instagram, "Here It Is! The Jackie Album Cover! Creative Directed By @Francasozzani1. Shot By @francescocarrozzini. Styled By @robzangardi and @marielwashere, Makeup @1marryphillips, Hair @cesar4styles. My Favorite Lp Artwork To Date! #Jackie"
Will you be copping CiCi's new album?
Photos: Angela Yee's IG/Ciara's IG
​ ​
​ ​ ​