Kanye West & Misty Copeland Cover TIME Magazine's Most Influential People Issue + Gabrielle Union Lands On PEOPLE's Most Beautiul People List
​
Apr 16 | by Natasha
​ ​ ​ ​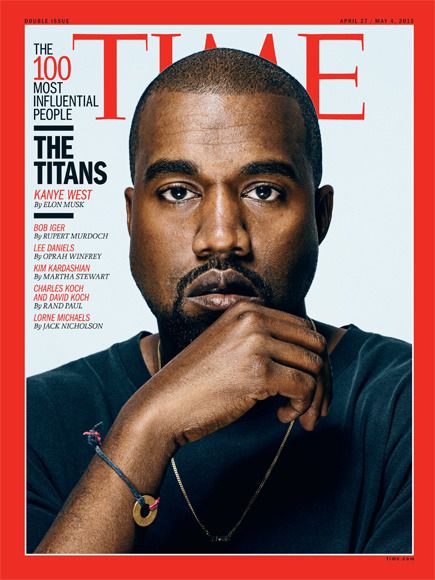 TIME magazine just unveiled their 100 Most Influential People. And Kanye West & Misty Copeland both landed covers. Also, Gabrielle Union is beautiful. We've always known it, but People magazine has now co-signed. Deets inside...
Well...what will Kanye have to complain about now? He seemingly has the approval and respect from mainstream he begged ranted so much for.The "New Slaves" rapper landed one of the five TIME 100 Most Influential People covers.
TIME put Kanye in the "Titans" category (his wife Kim Kardashian is also on the Titans list) and says he's a boundary breaker who thinks constantly. And wants everyone else to think about him too. And about changing social standards. We do agree with that. Whether it's selfish or selfless is the question of the century.
Writer Elon Musk says:
Kanye West would be the first person to tell you he belongs on this list. The dude doesn't believe in false modesty, and he shouldn't. Kanye's belief in himself and his incredible tenacity—he performed his first single with his jaw wired shut—got him to where he is today. And he fought for his place in the cultural pantheon with a purpose. In his debut album, over a decade ago, Kanye issued what amounted to a social critique and a call to arms (with a beat): "We rappers is role models: we rap, we don't think." But Kanye does think. Constantly. About everything. And he wants everybody else to do the same: to engage, question, push boundaries. Now that he's a pop-culture juggernaut, he has the platform to achieve just that. He's not afraid of being judged or ridiculed in the process. Kanye's been playing the long game all along, and we're only just beginning to see why.
Also named a Titan -- Mellody Hobson and Lee Daniels (with blurb written by Oprah).
Meanwhile, ballerina Misty Copeland is showing off her prowess for another cover:
She landed as the leader in the Pioneer category. She's the first black woman to nab the lead in Swan Lake, and she continues to break down barriers in the American Ballet Theater. Between her on stage perfection and her philanthropy off stage, she's indeed one of our fave YBF chicks.
In her blurb written by 5-time Olympian Nadia Comaneci:
Like all gymnasts, I've done some ballet—it's a part of our program. And people don't realize the tremendous amount of time and work you have to put in to do the maneuvers they do. Ballerinas like Misty Copeland look so beautiful and perfect, but it takes thousands of hours of hard work to make it look that easy.

It was an honor to learn that a movie about me inspired a 7-year-old Misty to see the joy in movement. When I competed in the 1976 Olympics, no one thought that a 14-year-old from a place people couldn't find on a map could contend. Misty proves that success is not about how you grow up or the color of your skin. Her story—of overcoming personal and physical challenges to become a soloist at the American Ballet Theatre—is the story of someone who followed her dreams and refused to give up. In that way, she is a model for all young girls.

It doesn't matter where you're from. If you have the passion like Misty, you can be the best at what you do.
Others in the Pioneers category: Equal Justice Initiative founder Bryan Stevenson (with blurb written by Serena Williams), Teach for America's Exec. Director in New Orleans Kira Orange Jones,
Landing recognition in the Artists category: Kevin Hart (blurb written by Chris Rock), Chimamanda Ngozi Adichie, Audra McDonald (blurb written by Carrie Underwood). President Barack Obama is named in the leaders category. Dr. Jerry Brown is honored in the Icons category (with blurb written by Idris Elba).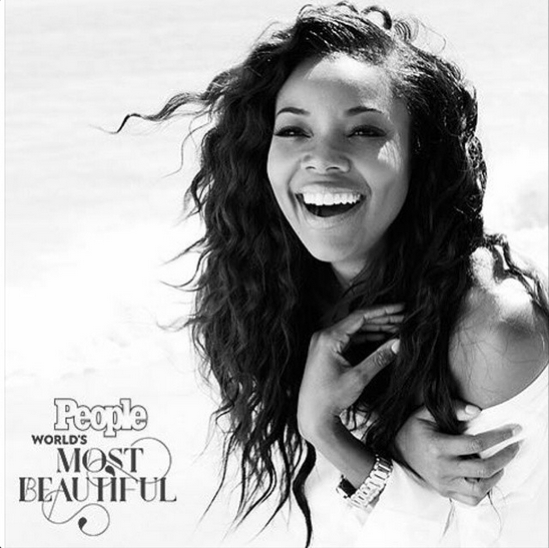 People magazine is revealing their Most Beautiful People list throughout the week. And "Being Mary Jane" star Gabby Union was just named as one of the Beautiful ones.
Check out the vid below:
Who do you think will grab the top honor this year?
Photos: Sebastian Kim for TIME/People
​ ​
​ ​ ​