SHE'S GOT RECEIPTS: Blac Chyna Shows RECENT Texts From Tyga Begging To Get Her Back
Apr 24 | by Natasha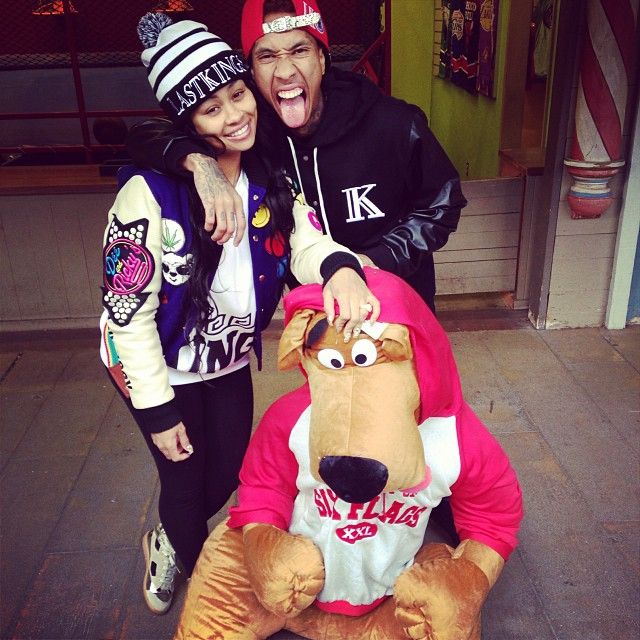 Last night on the 'Gram, the shenanigans and tea spillage continued in the Blac Chyna-Tyga-Kylie Jenner love triangle. Much to our pleasure, Chyna came with the receipts. Get the latest updates inside...
After Blac Chyna threw major lip shade at her ex Tyga's new boo Kylie Jenner earlier this week, and Chyna and Kylie exchanged "Permanently" & "Currently" jabs at each other, ish just got real.
The guy centered in their bickering, "Rack City" rapper Tyga, tweeted this subliminal last night:
It's unclear who he is talking to or who he is talking about, but most assume it deals with his relationship with his under-aged girlfriend, the youngest Jenner girl.
An hour later, Tyga's baby's mother Blac Chyna had her own comeback: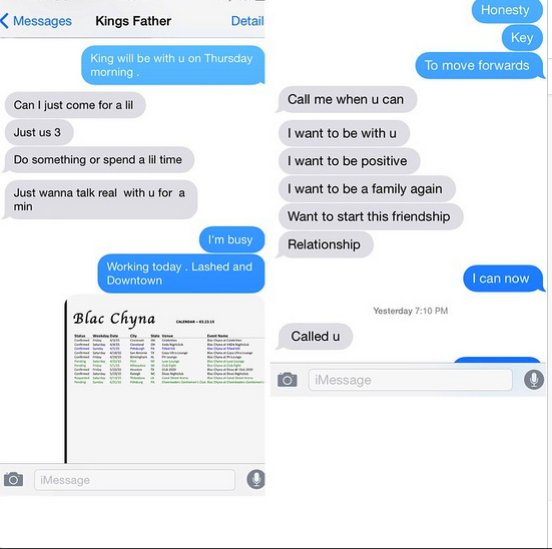 Yes, receipts! While Tyga is telling folks to "get over it," he clearly hasn't "gotten over" their relationship. Chyna posted RECENT texts (based on the work schedule Chyna provided that show dates from this week) from the rapper that show him begging her to get back together.
Oh really? What will his boo Kyle have to say about that?
Earlier this morning, once Tyga landed in Berlin, he responded to being exposed saying: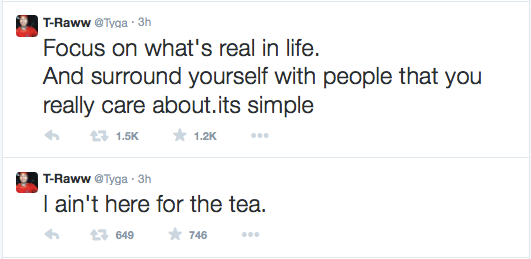 Mmmhmm....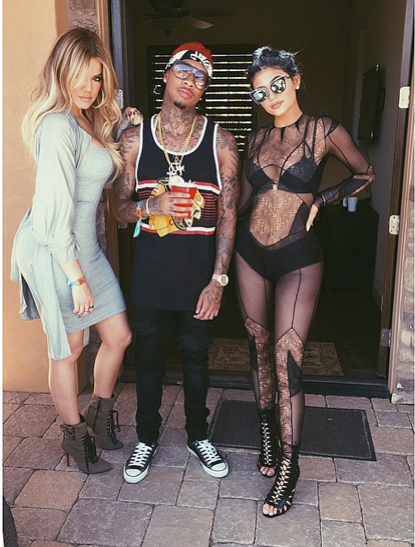 Meanwhile, Kylie has remained uncharacteristically mum about it all.