EXCLUSIVE: Rich Dollaz's Daughter With Chaundrea Nicolle Kicks Off Singing Career WITHOUT His Support + Becomes Victim To Bullying In School
​
May 08 | by _YBF
​ ​ ​ ​
It appears the 15-year-old daughter that Rich Dollaz refuses to help care for is launching her own music career. And she's doing it WITHOUT the help of her dad. Oh…and there's more. TheYBF.com has confirmed there is an active warrant out for Rich's arrest over back child support. And he owes A LOT. Find out how much and more inside….
There's more child support drama brewing for "Love & Hip Hop New York" star and CEO of Dollaz Unlimited Rich Dollaz. And it's having an effect on his 15-year-old daughter Christian (stage name Christiana Nicolle) with former fling Chaundrea Nicolle, one of Rich's baby's mothers he owes some serious cash to and now as an active warrant out for his arrest as of April 20th.
But about the daughter he allegedly refuses to take care of…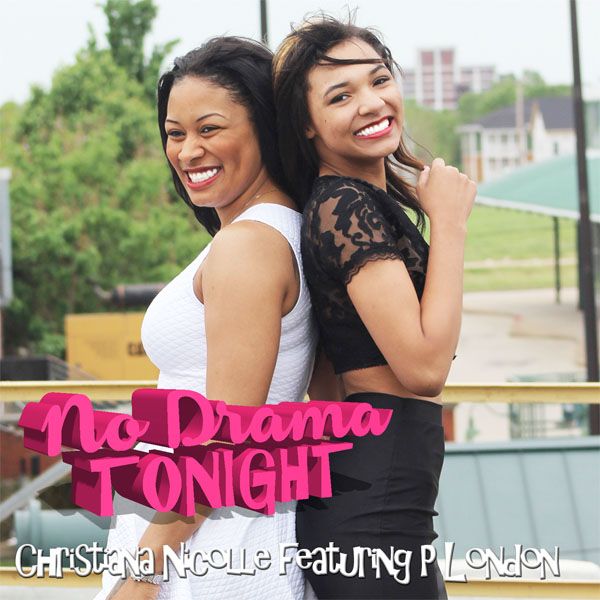 Rich's daughter Christian (above, right), a 9th grader living with her mom and siblings in Tennessee, wants to get into show biz and has kicked off her singing career as Christiana Nicolle. And she's gearing up to release her very first video. But get this… her talent manager dad has NO involvement in her budding singing career, according to Christian's mother. In fact, he allegedly has no idea his daughter is making music, which is very weird being that he has been trying his damnedst to kick off multiple aspiring singers' careers on "LAHH NY" every season.
Rich's daughter (the one he has only seen ONCE in her entire life) also wants to get into modeling. Now, she did talk to him about helping her with her modeling career, and he wanted to manage her, but mom shut that down! She claims she can do it better than him. Why does she think that? Well,
Chaundrea exclusively tells TheYBF.com that before Rich Dollaz became "RICH DOLLAZ," he worked for her and she totally believes she could handle her modeling career better! She spilled,
"Before he is where he is now, he use to work FOR me. I can do the same thing that Richard does, but better. I said it wouldn't be a good idea because, show me one person…he's always talking about these hits but I think he's taking credit for other people.
Let us explain…Chaundrea tells us she and Rich met years ago in Memphis where she was a manager at a women's clothing store. Back then, Rich was unemployed and needed a job, so Chaundrea HIRED him to work for her. They ended up hooking up and she got pregnant. Soon after, Rich moved away and now she has one of children. And get this...Chaundrea claims Rich has only seen her once in her life. She said when Christian was about 12-13, she drove to Atlanta so she could meet him and his family, but has not seen him since.
Growing up without a father has to be hard enough, but now, daughter Christian has to deal with her father's behavior having an effect on her social life.
Unfortunately for Christian, she's having a hard time at school due to bullies teasing her about her father's reality show antics and negative press about him being a deadbeat dad. Chaundrea tells us she has to keep her daughter out of school sometimes due to the bullying. She explained,
"I asked for little stuff. I asked him to put her in private school because she's being picked on for what you did. Now, I have to keep her out of school because she almost got jumped last week. It's just so much crazy stuff because of him."
She continued:
"She does have a little anger issue like he does, she's angry because of what he's doing to her. And now she feels like she has to stand up for herself because she's getting picked on because of him. I have no sympathy for him at all."
Sad.
So how much does he owe, you ask? Well, as of March 31st, Rich owes a total of $151,734 in back child support. Chaundrea claims Rich has only given her $500 on two separate occasions....out of the entire 15 years.
According to official court documents, he's behind on payments as of the date above, so it appears every time he does not pay on his case, a warrant is issued for his arrest. He then gets locked up (if they can find him). You'll recall, he was recently arrested in February for being in arrears.
PEEP THE OFFICIAL DOCS BELOW (Click to enlarge):
Rich and Chaundrea are due back in court next month.
Owing so much money in child support, one would think that person would keep a low profile...but not Richie Rich! A few days ago, Rich snapped a selfie (atop) for Instagram and bragged about having to go to work. He said, "work work work !!!!! Airplane flow coming soon lol !!!!" Interesting.
We hear he's currently in Los Angeles busy filming...for something. And dude stays dropping cash on reality tv shows. THIS guy....
We reached out to Rich for a statement, he declined.
Photos: Rich's IG
​ ​
​ ​ ​