Malika & Khadijah Haqq Reveal 'ATL 2' Filming Starts In August + Evan Ross Releases "How To Live Again" Ft. T.I.
​
May 14 | by _YBF
​ ​ ​ ​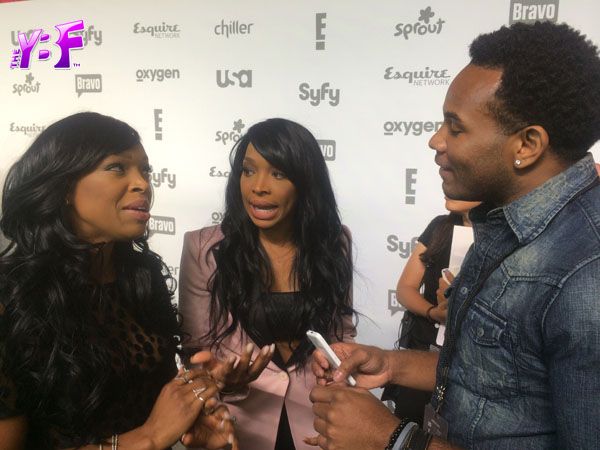 'ATL' fans, we have some good news. Filming for the movie's sequel will begin in a few months. Find out what co-stars (and twin sisters) Malika & Khadijah Haqq revealed to TheYBF.com today and listen to their cast mates Evan Ross and T.I. teaming up on "How To Live Again" inside….
We told you the sequel to the coming-of-age film ATL was in the works. And now, we have the deets on when production will begin.
ATL stars and twin sisters Malika Haqq and Khadijah Haqq stopped to chop it up with TheYBF.com's NYC correspondent James Turner on the red carpet at the NBCUniversal Upfronts today in NYC to dish on the upcoming ATL sequel. The twins' pals Khloe Kardashian and Kylie Jenner accompanied them on the carpet.
In between filming for their "KUWTK" spin-off "Dash Dolls," the ladies will be joining the original ATL cast, including T.I. (Rashad), Lauren London (New New), Evan Ross (Ant), Jackie Long (Esquire), Jason Weaver (Teddy) and Albert Daniels (Brooklyn) to begin filming in August. And the original director, Chris Robinson, will helm the follow-up film.
Sweet.
Speaking of ATL....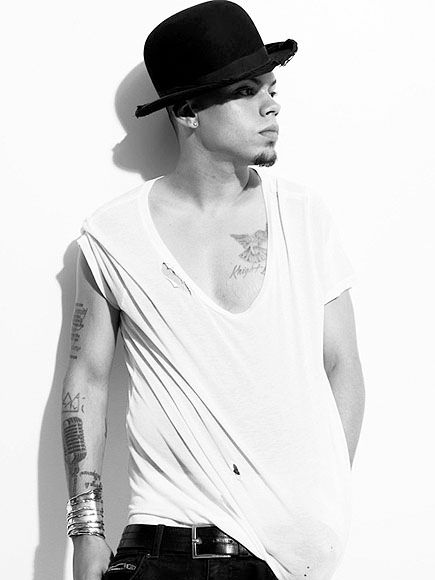 Evan Ross has joined forces with his ATL big brother T.I. to drop 16 bars on his single "How to Love Again." He already released the video treatment to the track, starring his wife and mother Diana Ross. And now, he brings the remix.
"How To Live Alone" is a ballad he wrote for pregnant wife Ashlee Simpson whom he married last August. He told Billboard, "The song is about the idea that if you couldn't be with the one you love, you would learn how to live alone. Because you could never love another."
The upcoming first time dad also talked about juggling his busy acting career (CrazySexyCool: The TLC Movie; Hunger Games: Mockingjay, Part 1) and stepping into the music industry.
"It took a minute, but I'm glad I waited," says Ross. "I could have probably rushed an album out years ago, but it wouldn't have been good. I'm in a place now where there are things that I want to share, and this album is really about the joy of being in love. A few years ago I don't know what this record would have been about. Acting is great, but music is more personal—it's actually about me—and I wanted to make sure it felt right."
The official visuals with T.I. will be directed by Jessy Terrero and will be coming soon. For his debut album (which he's putting the finishing touches on), he's working with heavyweight producers Rodney Jerkins (Michael Jackson, Mariah Carey, Whitney Houston), DJ White Shadow (Lady Gaga, Chris Brown), Rich Skillz and more. He's also gearing up for a residency in Los Angeles that kicks off after Memorial Day.
Check out his passionate ballad below:

Do we love it?
Photos: YBF Correspondent James Turner/PEOPLE
​ ​
​ ​ ​