AND THEN THIS HAPPENED.....Tyson Beckford Invites Chris Brown To Party, Then Posts Gun Range Video + Chris Claims Tyson Alerted the Las Vegas Police Dept.
​
May 25 | by _YBF
​ ​ ​ ​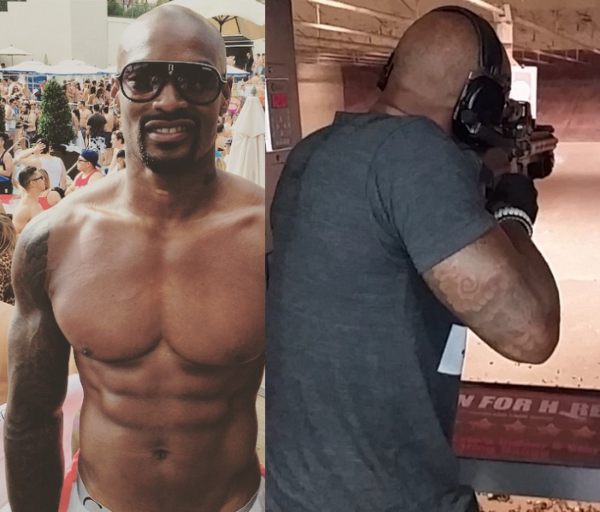 We've got an update on the social media battle that broke out between Chocolate City star Tyson Beckford and R&B crooner Chris Brown this weekend. Watch the fellas pop off inside...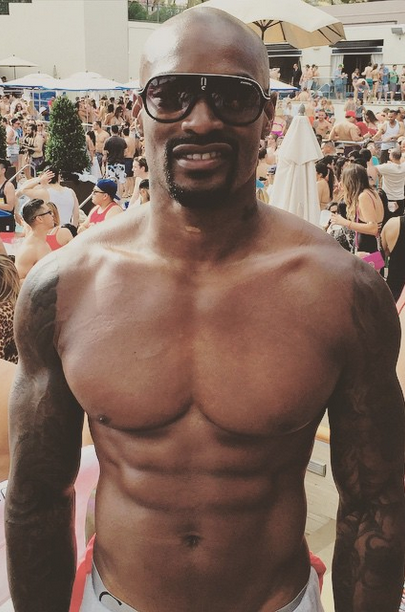 This weekend, a social media battle broke out between Chris Brown and Tyson Beckford after a pic of Tyson and Chris's ex-Karrueche Tran was spotted online. Although Chris cheated on Karrueche (at least twice that we know of) and even had a baby with another chick, he still got caught up in his feelings. For more on the back and forth, check out the dramatics here. Here's the latest.....
Chris (who'd been in Cannes, France for a few days) headed to Las Vegas last night (for his residency at Drais). Before he hit the stage, he posted this on Twitter...
Tyson caught wind of the threat and decided to extend an olive branch. He even invited Chris to party with him.....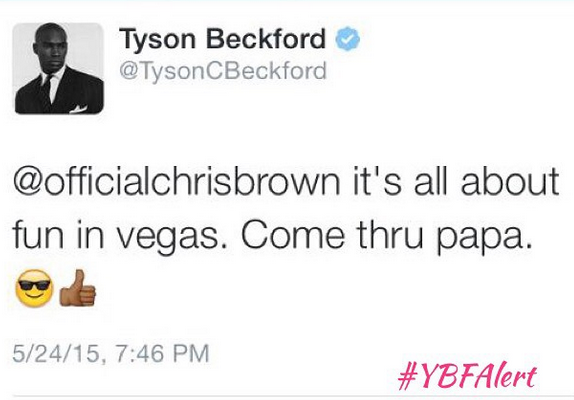 Hmmm.....the party invite could have been Tyson throwing shade. In addition to the ""invite" he also posted a video of himself at a gun range, reminding folks that he's in the NRA and knows how to bust shots. He captioned, "Just in case you forgot! #pewpew #nra #bang #2a #5.56 #ar15 #edc #.762"
After all the subliminal shade, gun range clips, and subtle threats, we're sure you're wondering, what happened in Vegas?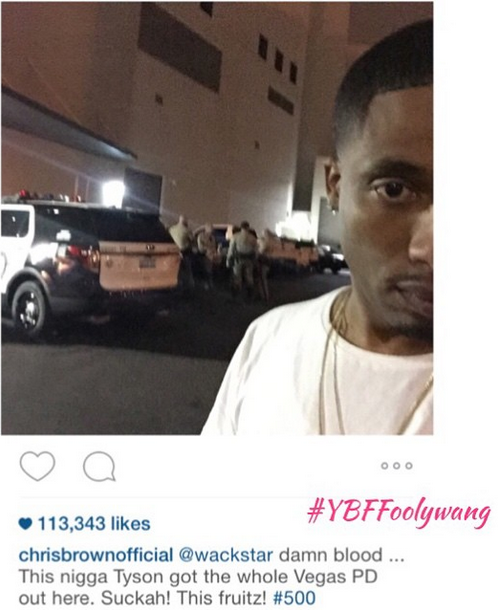 Thankfully, Chris and Tyson avoided each other but Chris did throw a parting shot on Instagram. He claims Tyson had the Las Vegas PD on alert, calling him a "Suckah".
Since it's been well-documented that Chris pals around with gangbangers, we're not mad at Tyson for protecting himself. We're just happy to report that no one has been hurt or arrested due to these shenanigans. Play nice boys....
EXTRAS:
Thanks to Twitter, and a few inquisitive fans, we did learn that Tyson IS NOT dating model Shanina Shaik. Shanina was pulled into the mix earlier, where she cleared up her "dating" status.
Photos via Tyson/s Intragram/Twitter/YBF Daily Instagram/
​ ​
​ ​ ​