YBF INTERVIEW: Lauren London Gives The REAL Deal About "ATL 2" & Lessons 'Keira' Can Learn From "Real Life" Lauren
​
May 29 | by Natasha
​ ​ ​ ​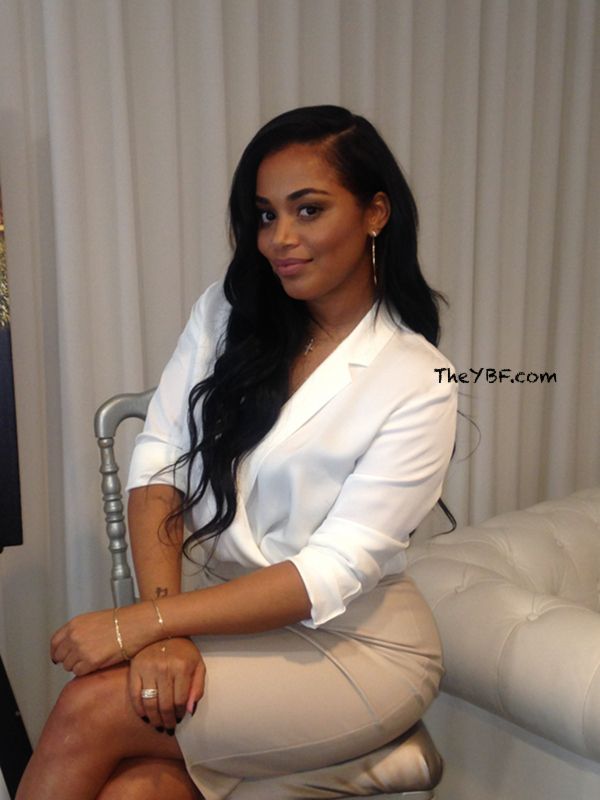 Yes, she's just as beautiful in person...even while getting over a cold. TheYBF.com sat down with BET's "The Game" star Lauren London this week to find out what we can expect from the upcoming season finale. Oh, and we squeezed some juice out of the actress about the ATL sequel. Get our interview inside...
She's a mom to 5-year-old Cameron Carter, considers herself entirely too grown to learn anything from her character 'Keira' on "The Game," and she wants her next move to be something she hasn't done before.
Actress Lauren London, rocking a chic Theory blouse, camel skirt and hot Isabel Marant heels, chopped it up with TheYBF.com over brunch at the SLS Hotel in Beverly Hills this week. With a little prodding, we found out one thing to expect from the series finale. And we also dished about what's really happening with ATL 2, the sequel to the movie that arguably put Lauren London on the map.
When it comes to the 30-year-old joining "The Game" on the heels of star Tia Mowry's exit, Lauren makes it crystal clear that she did not replace Tia. She calls the "Keira Whitaker vs. Melanie Barnett" discussion an unfair comparison, and insists "Keira" has her own and separate identity.
We also got her real-life advice for her drama-in-relationships-loving character "Keira," especially since the actress is in a steady relationship herself with rapper Nipsey Hussle. Personal questions were off limits, but we still got a little insight.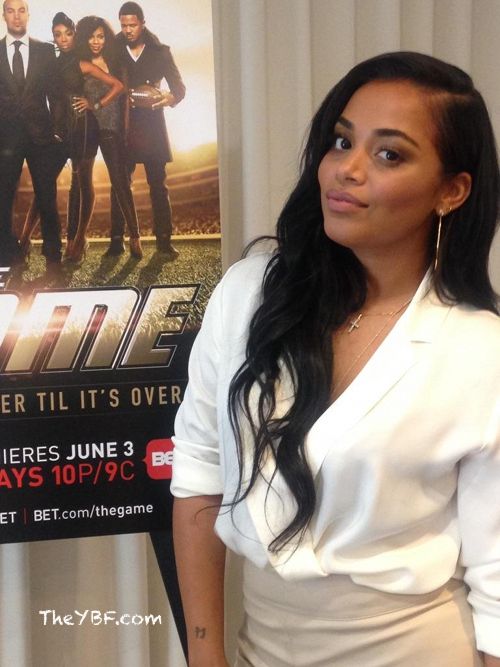 Here's the chat between YBF Correspondents Lauren Smith/Ashlee Laughlin and Lauren London:
YBF: Tell us about your character Keira's growth and this upcoming final season.
Lauren London: My character started off a little shaky. We didn't really know who she was. She didn't really know who she was. And at the end of it all, she figures it out. She goes back to what she knows works best for her. I think that's like life in general. When you lose your way, you gotta go back to the root. And she goes back to the root. So we see her making a full circle at the end. Very different than how we started, girl.
Can you give us a tidbit on what to expect in this final season?
Expect to be surprised.
So what's next for you now that "That Game" is a wrap?
We ended "The Game" right before Christmas. I've just been focusing on being a mother and trying to find out what I want to do. Trying to find a script that works for me. Something I've never done before. ATL 2 came up so we're trying to figure that out. And there are two movies I'm up for right now.
Now, ATL 2, is that definitely in the works?
It's not definitely in the works. I don't want to be the spokesperson for it. I don't want people take my word for it. So, no. Right now it is a concept and there's a lot of possibilities with that.
If you could add anything to the ATL script from when we last saw New-New, where do you see her going in ATL 2?
I can't give you that. That's a lot. Even my own opinion. My own opinion might be on the screen. I might have some writer credit, I don't know. [Laughs]
Oh! Ok....
I'm not saying I do, but I'm saying I may say some sh*t that I'm not supposed to. I always get in trouble. But I would still want New-New's fashion to be…I feel like the character and all her aesthetics should remain important. Like her hair and her lipgloss, [etc.], I wouldn't want to lose that. Even though she does grow up, I think she should still be funky, fresh and spunky. I would keep that.
Your castmates on "The Game" -- Who are you closest to and who do you hang out with off screen?
In different ways I'm close to everybody. But since I did most of my scenes with Hosea [Chanchez] and Jay [Ellis], I'm the closest to them.
So if Hosea and Jay were to get into a fight and duke it out, who would you bet on?
Uhhhh I'm gonna break that up. Yeah, I'm not going to let them fight. Not gonna bet on none of 'em.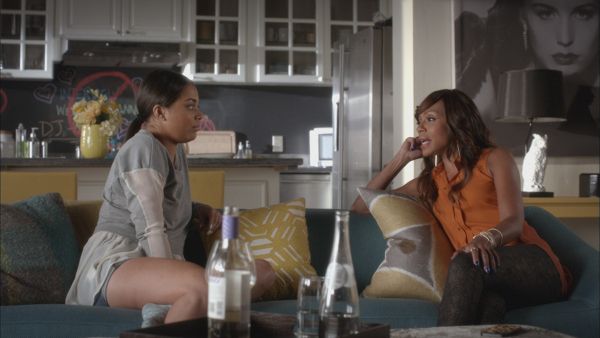 Who have you learned from the most while working on the series?
Wendy! Wendy [Raquel Robinson] has been in this game the longest. She has this sense of professionalism that I think we can all learn from. Even when she's tired or a day is just rough, she holds her head up high and she gives her all till to ever scene at the last, final hour. She gives it her all.
And are there any life lessons you learned from "Keira" while playing her?
No, no! She's way too young for me to learn life lessons from. She's 20-something and I'm 30. She can learn life lessons from me! She's a BABY. Who she is in "The Game" and who I am in real life are two totally different people.
So if Keira was a real-life friend of yours, what advice would you give her?
I would tell her to focus on herself and get to know herself better before she jumps into new relationships using men for security.

Amen to that! Here's the synopsis for the upcoming season:
In season 9, at the new bond between Kiera and Malik affects everyone – on and off the field. Tasha's new child forces her to make a life changing decision where she must choose between her professional and personal life. A few careless actions off the field have major repercussions for Blue. And even after her divorce is settled, Chardonnay has trouble letting go of Jason and vows to take revenge on him. Meanwhile, Jason and Kelly make a surprising commitment as Jason's professional career hangs in the balance.
The final season of "The Game" airs June 3rd on BET at 10pm E/T. Are you ready for kick off?
Photos/Interview: Lauren Smith/@laauurren_s & Ashlee Laughlin/@hashtag_ashleee of TheYBF.com, Instgram, BET
​ ​
​ ​ ​