DO WE BELIEVE IT?! Chris Brown Denies Berating Flight Attendant On Private Jet + Mariah Carey's Brother Says He Fears For Her Life Becuase Of Alleged Alcohol Habit
​
Jun 04 | by Natasha
​ ​ ​ ​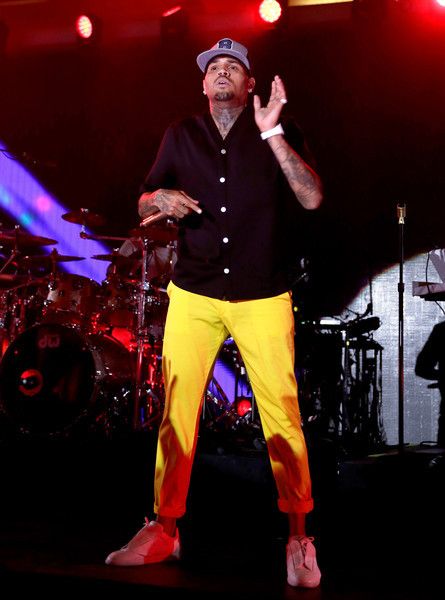 A tabloid claims Chris Brown recently cut the fool (again) and blew illegal weed smoke in a flight attendant's face. He's denying it, but do we believe him? Deets inside, plus Mariah Carey's brother is allegedly talking to a tabloid about fearing for his sister's life...
On Wednesday, Us Weekly claimed that Chris Brown was up to his bratty ways while taking a recent flight aboard a private jet. While Breezy has been putting in overtime in convincing the masses that his new baby girl Royalty has changed him for the better....this rumor is definitely a set back in his progress, if true.
In the latest issue of the mag, a flight attendant claims Chris was smoking a ton of weed. And it led to some serious rudeness. According to Us:
Not only was the "Run It!" rapper enjoying some MJ in-flight despite the fact that the FAA doesn't allow smoking on planes, but he didn't seem to care about the crew's worries when they addressed the issue, the source says. "He blew smoke at a flight attendant and said, 'I paid $60,000 for this jet, so I own it and everyone inside,'" the source tells Us.
And there's more:
According to the insider, the 26-year-old lit up again before the plane landed and gave some jaw to another flight attendant. "He told her, 'What is your old ass doing here anyway? I like to have the help be people I'd actually like to f---,'" the source tells Us.

Chris is denying it, of course. Not in another Instagram diatribe, but via his official rep. By the way, where has THIS person been? The official statement says it was actually Chris' FIEND who was being argumentative, not the singer:
"This story is false. Chris was smoking on the plane prior to takeoff as was a companion of his. The pilot explained it was a non-smoking flight so Chris immediately extinguished his cigarette. His companion did as well but in a manner which angered the pilot who then said he would not fly the plane until this person was removed. Chris spoke to his tour manager, who was speaking with the pilot, and asked if they could replace the pilot. In the end, his companion was removed and the plane departed.

"Also, contrary to the story, there was only one flight attendant, not two and Chris was never rude to her. In addition, Chris did not pay for the plane, the music label paid," his rep continued.
Sounds like he needs to get rid of his homies. Us said they're standing by their story.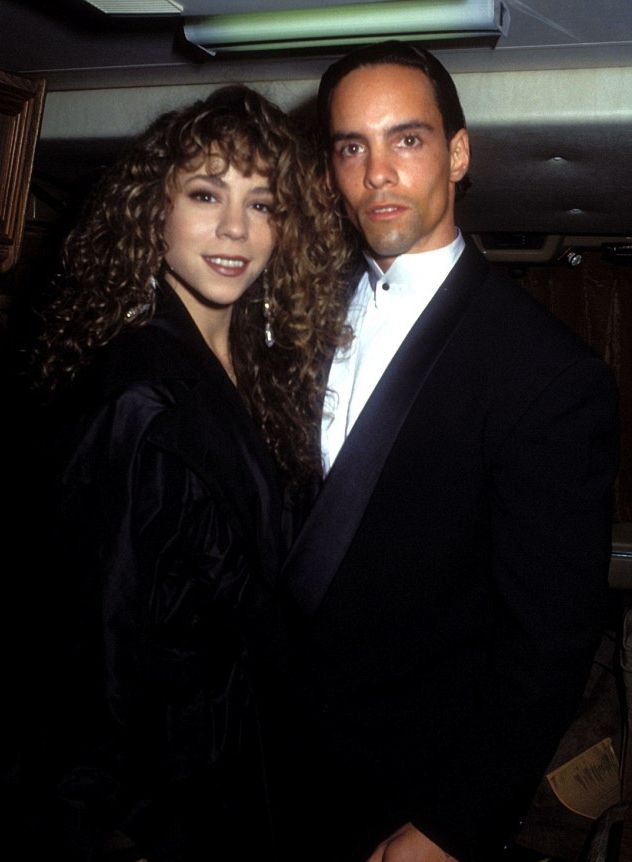 In other tabloid news that may or may not hold water, Mariah Carey's brother is speaking out. Allegedly. The National Enquirer (yeah, take this with a grain of salt) claims to have spoken with MiMi's brother MOrgan...and he's concerned.
Apparently, according to the alleged conversation, Morgan believes Mariah doesn't have a true support system. He supposedly claims that he's terrified she will "die like Whitney Houston" because of her alleged--according to Morgan--addiction to alcohol.
The Daily News got some quotes from the article coming out this week.
'Mariah was drinking through her pregnancy - even while she was nursing.'

'I can't say that I have ever been around her when she was sober, and that's very scary.'

Morgan also claimed his 45-year-old sister takes a daily cocktail of medications including Zyprexa, Ativan and Depakote, and fears she will 'die like Whitney Houston'.

He added: 'She does not have a support system, and she is not mentally capable.'

He said: 'If my sister turns up dead ... I'm not going to look the other way! Anyone who's filling her glass is jeopardizing her life!'
Whoa. Those are some serious allegations. Morgan also gave his take on Mariah's ex-husband Nick Cannon, alleging he was only in MiM's life for personal gain.
The new issue is on sale today.
​ ​
​ ​ ​